You don't have to be posh – Privilege Home Insurance
Posh or not, Privilege insurance may just have the right home insurance policy for you.
Key points
Privilege combines both buildings and contents insurance in its home insurance policy
The policy is split into standard and Platinum levels of cover
Defaqto gave the platinum policy its 5-star rating in 2018
It might seem like you have to be posh to take out home insurance with Privilege. Well, you don't have to be. We certainly aren't, so we've created this guide to the upper echelons of insurance society to help you out when looking for the right home insurance provider. 
Privilege home insurance 
Founded in 1994, Privilege has been providing car and home insurance ever since. The home insurance on offer is split into two categories: standard and Platinum. 
Both policies combine buildings and contents insurance into the one policy. Conveniently, this means that both the structure of your property, and your belongings inside, will be covered by the same policy. 
A standard policy offers up to £1,000,000 of buildings cover, alternative accommodation cover, and up to £5,000 to find and access water or oil leaks. On the contents side, it offers up to £100,000 for the contents in your home, garage or shed; replacement locks in the event of lost or stolen keys; new-for-old items; and up to £1,000 for garden contents cover.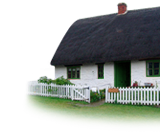 These figures were correct in March 2018. 
Legal expenses cover, which fronts the costs of any legal claim you may have to enter, is included as an optional extra for a standard policy. So too is home emergency cover, which covers your plumbing, home electrics, and heating and boilers against failure or damage.   
Accidental damage cover is also an optional extra, and works as follows: if you damage something accidentally, the costs of repair or replacement will be covered. You can also take out personal possessions cover which insures your belongings outside the home up to the value of £2,000. 
Privilege Platinum cover 
These extras come as standard for the Platinum policy, which also offers various other benefits. A Platinum policy comes with up to £100,000 to cover contents in your home or garage; an increase of 10% on the general cover around special events like Christmas or a wedding; £3,000 for downloaded media; and matching set cover.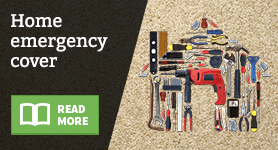 For buildings insurance, under the Platinum cover, you're entitled to unlimited rebuild costs; accidental damage to your home; and up to £10,000 for tracing and fixing a leak. The amount offered for personal possessions cover also increases to £4,000. 
Under both types of policy, your contents will be covered up to a minimum of £5,000 for loss or damage if your child is attending college, university, or boarding school. 
It's also worth noting that you can get a discount on your contents premium if you install a burglar alarm. Installing one that automatically notifies the police could net you a healthy discount off your premium. 
Cancelling my policy 
You can also get a refund if you cancel your home insurance policy before it's due to start. 
See also:
If you cancel within 14 days of the day it's due to start, or of the day on which you receive your actual policy documents, you'll get a refund of the full premium, and may be charged an additional fee.  
If you make a cancellation after the 14-day cooling-off period, you'll be refunded any unused premium, and charged cancellation fee. 
Privilege home insurance reviews 
Defaqto is an independent financial services reviewer, and produces ratings out of 5 stars for financial services like insurance from companies like Privilege. These ratings assess the comprehensiveness of the products on offer, as well as the quality. 
In 2018, Defaqto awarded high ratings to both of Privilege's home insurance products. The standard policy was awarded 4 stars, while the platinum cover was given 5 stars.
By Nick Dunn