Show your home some love with LV home insurance
The brand behind the green heart lives by the slogan "good value, great values". Based on the customer feedback, that statement is hard to argue. 
Key points
LV has won several high-profile customer service awards, including Most Recommended Insurer and Insurance Provider of the Year for 2017
Buying buildings and contents insurance together will likely open you up to a package discount
Extended accidental damage cover can insure you against damage caused by pets
In 2018, LV (sometimes styled LV=) home insurance reviews scored an 8.9/10 rating on Reevoo. 
What's more, LV was voted the UK's Most Recommended Insurer by YouGov in 2017, while it was also awarded Which? Insurance Provider of the Year for that same year. 
Add to that a 5-star rating from the independent financial experts, Defaqto, and LV home insurance seems to have a clean sweep of thumbs up across the board. 
Not a bad candidate to consider for your home insurance provider... 
About LV 
Originally founded as a burial society in 1843, Liverpool Victoria Friendly Society Limited made a name for itself over the decades that followed as a money-saving knight of the people. 
While that ethos remains unchanged, the business itself has evolved a lot since then. 
It now offers a variety of financial services, most notably including insurance, investment and retirement options. 
LV is also a mutual society, meaning it has no shareholders and is effectively owned by its members and policyholders.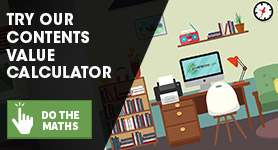 With over five million customers and 5,700 employees nationwide, the Bournemouth-based company is going from strength to strength. 
A proven track record, vast customer base and long history in the business makes it one of the most popular and successful insurance providers in the UK.
However, in all this, don't forget that what's right for others may not be for you - so always shop around before committing to a policy. 
LV home and contents insurance 
Combined LV home insurance could cover all the bases you may want from a home insurance policy. 
From £1m cover for the physical property itself all the way down to £1k cover for loss of digital downloads, the good folks at LV have seemingly thought of everything. 
It also covers up to £150k worth of belongings and - in the event that your house is left uninhabitable - you'll even get £25k to pay for alternative accommodation while your home is being repaired. 
In addition to overall home insurance, the company also offers both buildings cover and contents cover separately if you only wish to have one or the other. For example, if you're renting, you'll probably only need protection for contents. 
Nevertheless, the comprehensive home insurance package is well worth a look. The whole shebang offers handy perks such as a package discount, while you'll also only have to pay one excess if a crossover claim is made, as opposed to one for each policy.  
LV also has been known to offer a discount of as much as 25% online, allowing you to get a great deal if you shop on the net. 
Does LV offer optional extras?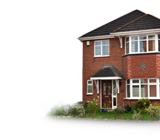 Thanks for asking! LV certainly does offer a variety of optional extras. 
Want to hear more? Read on! 
Legal expenses 
Often overlooked when it comes to home insurance policies, legal expenses cover can be one of the most fortunate safety nets available. This option can see you protected should you need to go to court over a claim. 
Whether it's a dispute with a cowboy builder or a claim of unfair dismissal in work, LV's legal expenses add-on covers you for up to £100k in legal fees. This also includes compensation claims, such as a trip, fall or cycling accident. 
Home emergency 
Anyone that's ever been subject to the shock of an unexpected freezing cold shower knows how infuriating a dodgy boiler can be. The associated bill that comes with fixing one can be just as infuriating and, worse still, even more shocking. 
LV insurance home emergency cover protects you against issues with household amenities, such as heating, plumbing, electrics and roofing issues, while it also covers key loss and pest control. 
However, it's worth noting that exclusions do apply – such as solar panels, under-floor heating and general boiler maintenance – so make sure it's the right coverage for your needs before you sign up. 
Extended accidental damage 
LV's standard home insurance covers accidental damage to drains and pipes, bathroom fixtures, mirrors and glass, and home entertainment equipment.
However, extended accidental damage cover protects you from these unforeseen setbacks and a wide variety of other unfortunate occurrences in the home.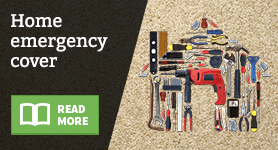 Accidents happen, whether it's a red wine spill on a pristine carpet or a clumsy DIY mishap that's resulted in a fresh ceiling hole. 
Extended accidental damage protection can keep your home covered for everything from a broken vase to a dog-ravaged sofa. 
Personal belongings cover 
Whether it's an engagement ring or a mobile phone, losing a personal possession can be both frustrating and upsetting. While the distress of losing an essential item or beloved possession can't be easily erased, you can soften that blow by getting personal possession cover. 
LV's personal belongings cover protects items up to £1,500 while you're out and about. That also covers money and credit cards up to £500. 
What's more, the LV policy even includes 60 days' cover worldwide, so if you happen to lose a pricey watch on the other side of the world, LV will have plenty of time for you when you return.
These features and figures were correct in March 2018.
Top tips for cheaper home insurance 
While home insurance from LV can be quite economical to begin with, there are ways to shave even more money off your premiums. How so? Well... 
Shopping around for the right policy is always a smart idea, so be sure to check out our comparison service before you jump into any one company. Even if you are dead-set on a particular provider, knowledge of the market is a good ace to have up the sleeve for anyone seeking a cheaper price. 
As noted earlier, building and contents cover in one home insurance bundle will likely attract a discounted rate to begin with. 
Meanwhile, shopping online could also garner an additional discount. However, there are a few less obvious tips that could also trim your expenses even further. 
Improving your home security by installing a burglar alarm could positively affect your insurance premium, as it (in theory) reduces your risk of being burgled. 
Likewise, approved locks on external doors, key-locked windows and security/time-triggered lights can also reflect well on your insurance bill. Similarly, even joining a neighbourhood watch scheme could see you eligible for a discount. 
Finally, it's worth remembering that monthly premiums can prove to be considerably more expensive cumulatively over the course a year. 
Paying off an annual policy in one lump sum can reap some big rewards, provided you can afford the initial expense. If you do have money to play with, voluntarily increasing your LV home insurance excess could lower the price even further. 
By Martyn Grant