Considering a Nationwide home insurance policy? Here's what you need to know
Nationwide's promise to home insurance customers is "Put your home and its contents in safe hands." But does that stand up to scrutiny?
Key points
Nationwide offers separate policies for buildings and contents insurance, but you can combine them as well
The home insurance policies offered by Nationwide are underwritten by Royal & Sun Alliance
Before you opt for Nationwide home insurance, get your compare on and see what else is out there
As one of the oldest - and now the largest - building societies, Nationwide offers a range of products to help you with your home.
Conveniently, one of the products on offer is a home insurance policy, which could go nicely with the mortgage. 
Nationwide home insurance 
The Southern Co-Operative Permanent Building Society was founded in 1884, and by 1970 had expanded to cover most of Britain. It changed its name in 1970 to Nationwide Building Society, and merged with Anglia Building Society in 1987. It's now the largest building society in the world.  
A building society is an institution set up and owned by its members for mutual benefit. They primarily offered savings and mortgage-lending services. So, offering home insurance is only natural for the world's biggest building society.
Home insurance exists to protect homeowners or tenants against the costs of damage by things like floods or storms. It will also cover the costs of any claims for which you may be liable – such as if the roof tiles fall off on to the neighbour's car.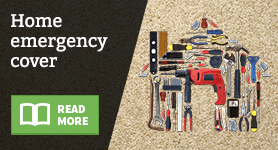 It's worth noting that home insurance isn't legally mandatory, unlike car insurance. That said, it's better to have it and never need it than to need it and not have it. 
Often, mortgage providers do require customers to take out home insurance – specifically buildings insurance – before agreeing to lend. Given that Nationwide offers both, it may seem more convenient to have both your mortgage and your home insurance with them. 
Nevertheless, you aren't prohibited from getting your home insurance from another provider, so shop around to be sure you're getting the right deal for you. 
Please also bear in mind that you can't buy Nationwide's own policy through GoCompare, but you can compare other policies to see how they stack up. 
Get a Nationwide home insurance quote
Nationwide's home insurance policies are underwritten by Royal & Sun Alliance. 
You can get either separate or combined policies for buildings and contents insurance, as well as several optional extras.
All features and figures were correct in March 2018.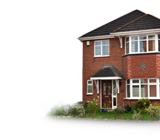 Nationwide buildings insurance 
Buildings insurance will only cover the structure of the property and its permanent fittings. 
So, if a tree falls on your roof in a storm, it would be your buildings insurance that pays out. 
It may also cover things like fitted bathroom suites, or any drains or cables you're responsible for from the mains supply.  
You may be given a sum of money for alternative accommodation if your home becomes uninhabitable, and if your home needs completely rebuilding, Nationwide may cover the full cost. 
The optional extras offered could include legal expenses cover should legal proceedings arise from a claim, and accidental damage cover for when you accidentally drill through a pipe.  
Nationwide contents insurance 
Contents insurance covers what you own. Generally speaking, if it isn't bolted to the wall or the floor, it comes under your contents insurance. 
Be careful: not all contents insurance policies cover your personal possessions if taken out of the home. Nationwide could offer 'out and about' cover as an optional extra, however. 
This policy protects your belongings against accidental loss or damage throughout the British Isles, and potentially even worldwide.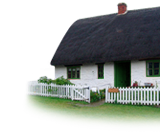 Other optional extras offered by Nationwide include legal expenses cover, matching items cover, and bicycle cover. Its garden cover is a rarity among insurance providers: it offers up to £5,000 for loss or damage to items in the garden such as trees, shrubs, and garden furniture. Please note that this cover doesn't extend to any damage caused by mischievous garden gnomes. 
It's important not to underestimate the value of your contents, as it can affect the price of your home insurance. You may even find yourself out of pocket if you have to make a claim – especially a large one. 
Use our handy contents calculator to help you correctly value your contents. 
Remember that it's important to read the terms and conditions of a policy carefully before applying.
Nationwide home insurance reviews 
Defaqto is an independent financial services analysis provider, which reviews financial services providers.
Nationwide's home insurance policies – up to £50k and over £50k – had a rating of five stars in March 2018.
Making a claim 
Your policy booklet should have all the information you'll need in order to get in touch with Nationwide in the event of a claim. 
You should also check your policy's terms and conditions to see how much your excess will be.  
By Nick Dunn