Find out more about Saga home insurance
For those looking to enjoy a well-kept home, a good home insurance policy is vital. We've put together a guide to Saga home insurance. 
Key points
Operating for the over 50s, Saga runs lots of services, including its own healthcare and its famous holiday packages
Saga home insurance comes in three tiers: Essential, Premier and TailorMade
Make sure you shop around before plumping for a home insurance policy
Saga operates exclusively for the over 50s, and provides a range of products and services. 
Fortunately for those looking to renovate or redecorate their home, one of these products is home insurance. So the question is – will you go gaga for Saga? 
Saga home insurance 
Founded in 1959, Saga is a multi-faceted company running many different operations. It's perhaps most famous for the Saga holidays, and the resulting stereotype of the over-50s cruises. It operates two cruise-liners, and a hotel in St Lucia for those wishing to enjoy its holidays. 
The company's slogan is "Keep Doing", and from the range of products and services on offer, this is definitely something it follows through on. 
From credit cards and financial advice to healthcare and recipe exchanges - and even a dating service - Saga aims to be a one-stop shop for the more mature audience.  
Saga also operates several types of insurance, including car, health, travel and home.  
My Saga home insurance 
Saga's standard home insurance policy comes in two tiers: Essential, and Premier. There's a third luxury option – TailorMade – but we'll come back to that. 
Essential and Premier combine buildings insurance and contents insurance together into one, but offer different levels of cover. 
As standard, both tiers offer new-for-old replacement of items broken beyond repair; up to £1 million in buildings cover and up to £100,000 contents insurance; and accidental damage cover for non-portable electrical items within the home. These figures were correct in March 2018.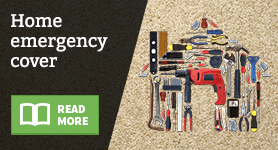 Premier cover offers a no claims discount. It also offers the replacement of matching sets of items where part or all of the set has been damaged beyond repair or easy replacement. Neither of these are available with Essential cover. 
Included as standard on Premier is cover for accidental damage within the home, and personal belongings cover. The former will protect you should you accidentally drill through a pipe during that long overdue DIY project. The latter will protect your possessions away from home – so if you're taking an e-reader on your Saga cruise and drop it in the ocean, the cost of a new one will be covered. 
Saga buildings and contents insurance 
You can also get separate buildings or contents insurance policies, both of which offer either Essential or Premier cover. 
Both levels of cover offer the same protections as already mentioned, but within the singular buildings or contents policy. 
If you take out a separate contents insurance policy, be sure to calculate the value of your contents proper85ly.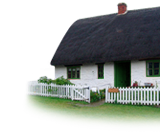 This will affect the price of your premium, but also goes for your home insurance policy if it combines buildings and contents.
We've created a contents calculator to help you estimate the value accurately. 
Optional extras 
In addition to Premier or Essential cover, you can also take out additional extras like garden cover, should some green-fingered vandals destroy your greenhouse. 
Saga's home emergency cover is also an additional extra, and covers you for events like burst pipes, pest infestations, or complete internal electrical failures. 
Legal expenses cover is also on offer, either as an added extra or as part of Saga TailorMade home insurance. This is the highest level of protection available, and includes over £1 million for buildings cover, worldwide possessions cover, and alternative accommodation cover for up to three years if you need to move out of your home after an emergency. 
Saga reviews 
Defaqto is an independent financial services reviewer, critiquing financial services with ratings out of 5 stars. In 2018, it gave 5 stars to each of Saga's home insurance.
How to make a claim with Saga 
If you do need to claim on your home insurance policy, you may need to pay an excess. How much will depend on the terms and conditions of your cover. 
Your policy booklet should also contain all the right contact details for getting in touch with Saga.  
By Nick Dunn