If your property's been hit by flooding, find out more about the next steps with regard to recovery, repair and home insurance claims.
A typical post-flood timeline
Within 24 hours: Contact your home insurance provider
48 hours: Loss adjuster gets in touch
Three-to-seven days: Loss adjuster visits home
Four weeks: Cleaning and stripping
Six weeks to months: Drying out
Several months: Repair
Up to a year: Moving back in
Extreme weather is often sudden and unpredictable, but if you know your home's at risk of flooding there are ways to limit the risk and any subsequent damage.
If your property is flooded, though, what happens after the water's gone and how do you claim on your home insurance for all the damage?
Immediately after a flood
In the immediate aftermath of a flood, after taking any emergency measures to ensure safety and limit damage you should contact your insurer as soon as possible – most insurers have a 24-hour helpline.
If you have separate buildings and contents insurance you'll probably need to call both your insurance providers, as it's likely that both the structure of your home and your possessions will have been affected.
Assuming you have appropriate flood insurance, your provider will then instruct a loss adjuster to be sent to your home to assess the damage.
The insurer should also arrange alternative accommodation for you if necessary, and begin the process of restoring your home.
In most cases, a loss adjuster will be in touch within 24 hours of you contacting your insurer and will visit your home within three days.
However, if there has been a major flooding event – as there was in the winter of 2013-14 – a loss adjuster may take longer to reach you due to the sheer volume of claimants.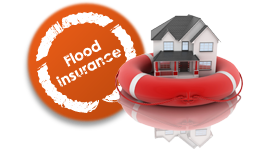 Cleaning and drying out
Your insurer should manage the project of restoring your home on your behalf, organising loss adjusters and surveyors where necessary to oversee the work.
The full extent of damage caused by floodwater may not be apparent on the surface, so the cleaning process may be extensive.
First, silt and other debris will be removed, and your gas and electricity checked. Then, any damaged fixtures, fittings and furniture will be removed.
Wherever practically possible you should keep any carpets, furniture or other contents until your insurer agrees they can be disposed of, but if the loss adjuster take some time to arrive you may need to throw some things away.
Your home will have to be dried out, which can take weeks or months, before any redecoration can be done
If this is the case, you need to keep some evidence and your loss adjuster should be able to tell you what to do – this might include writing down serial numbers or cutting samples from carpets.
It's important to take photographs of the damage and anything you dispose of, as this should speed up your claim.
Your home will have to be dried out – which can take weeks or months – before any redecoration can be done.
The drying-out process must be done thoroughly, otherwise damp may reappear in the future.
Flood repair and restoration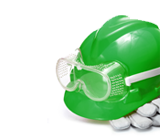 Once your home is dry, the loss adjuster will arrange for plumbers, builders and electricians to come to your home for repairs.
The clean-up process will begin, usually employing professional cleaners.
If you'd prefer to use your own builder rather than the one appointed by the loss adjuster, you'll be responsible for ensuring that they're competent – your insurer won't pay to correct poor building work.
Your loss adjuster may ask if you'd like to make any changes to your home to make it more resilient should floods strike in the future.
These changes could include replacing carpet with water-resistant flooring, installing aluminium kitchen units or re-siting electrical sockets higher up on the walls.
While the insurer will be responsible for the cost of restoring your home to its original state, if any of these changes amount to more then you'll be asked to pay the difference.
Replacing contents damaged by floodwater
Most contents policies will cover the cost of replacing damaged items with equivalent new ones, although some policies – known as indemnity policies – take wear and tear into account.
Depending on the level of damage, you could be back in your home in weeks, or it could be as long as a year
Matching set insurance is another policy area to be aware of. On some policies, clauses stating that the insurer won't pay the cost of replacing undamaged parts of a set might be in the small print.
Be aware that if the value of your contents is more than the sum insured you'll be under-insured and the settlement of your claim may be reduced.
Not everything may be beyond repair, so be sure to check thoroughly before writing something off as useless – for example, a laptop may be broken but its contents could be salvageable.
Moving back in after a flood
Your insurer or loss-adjuster will tell you when it's safe for you to move back in to your house – you may be able to move back in while some repairs are ongoing, so long as your home is habitable and has a working bathroom and kitchen.
Depending on the level of damage, you could be back in your home in weeks, or it could be a year or more.
If your insurer queries any element of your claim and you're not happy with the result, it's important to liaise with it to try to resolve the issue.
If you're still not happy, you can contact the Financial Ombudsman.†
By Emily Bater
[SeanSocialShare]