Looking for home insurance? - RIAS home insurance
Insuring your home is important to protect the things you love, and RIAS insurance might just have the right policy to help you do so.
Key points
RIAS specialises in offering insurance products for your home
The home insurance policy is offered as both a separate or combined buildings and contents policy
RIAS was part of the Top 10 in four of the five Consumer Intelligence Awards in 2017
Part of Ageas, RIAS specialises in providing insurance products for the home. This includes home insurance, so we've created a handy guide to explore whether they might be the right provider for you. 
RIAS home insurance 
Founded in 1992, RIAS was part of the Fortis Group, which then changed its name to Ageas. It now operates as a trading name of Ageas.  
It offers home insurance, but also offers a variety of products and services, including car, travel and caravan insurance. 
RIAS not only offers separate cover for buildings and contents, but also a combined policy.  
RIAS buildings insurance 
A buildings insurance policy will cover the structure and fixed features of your home. So, if something damages the walls, or a storm destroys part of the roof, your buildings policy will cover it. 
For RIAS customers, the buildings insurance policy comes with cover in case of subsidence; impact damage by tree, lamppost, vehicle, or telegraph poles; fire, smoke, and explosion; or flood damage. 
As an optional extra, you can take out: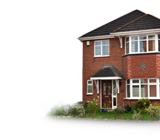 Garden Secure, which offers up to £750 for damage to your garden 
Home protection, which offers 24/7 assistance and up to £250 for emergency overnight accommodation 
Personal legal protection should you need to fight a legal claim 
Personal accident cover, which offers up to £30,000 in the event of a serious or fatal injury 
All figures were correct in March 2018. 
RIAS contents insurance 
Your contents insurance policy will protect everything else – that is, all your belongings that aren't fixed down, broadly speaking. 
The RIAS contents policy includes cover for damaged electrical goods; new-for-old replacements if the original is damaged beyond repair; food cover for any food in a fridge or freezer on your property; and even identity theft assistance.  
RIAS also allows you to take out additional cover for valuable items worth more than £1,500, and for bikes worth up to £5,000 that are chained to an immovable object. No word on what happens in the event of said bikes meeting an unstoppable force, however. 
The combined policy brings all the above benefits together into one policy, offering up to £100,000 in contents cover, and a maximum of £1,000,000 in buildings cover. 
As optional extras for the combined policy, you can take out up to £1,500 for replacement keys or locks, and up to £750 for Garden Secure. 
Before you take out a home insurance policy, or even if you just take out a contents policy, it's worth accurately estimating the value of your contents.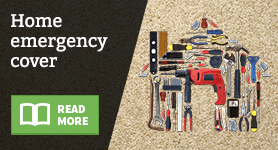 This can impact the price of your premiums, but if done incorrectly could leave you out of pocket in the event of a claim. 
Fortunately, we've created a contents calculator to help you out.  
RIAS insurance reviews 
The only true test of a home insurance policy is what you make of it. But this can be an expensive mistake. 
So, in order to know what you might be getting into, it's worth looking at how other customers have reviewed the company and its products and services. 
RIAS has done very well in this area. It was listed in the Top 10 for four of the five categories in the Consumer Intelligence Awards in 2017: service, claims satisfaction, customer satisfaction, and customer recommendation.  
A common complaint about insurance providers is that the customer service when setting up the policy is wonderful, but becomes disappointing when making a claim. 
RIAS' success indicates that for consumers, RIAS offers a very good all-round service, both in general customer service and in making a claim.  
But it's not just consumers who think RIAS is the bees' knees. 
Defaqto is an independent financial adviser, and it reviews financial services and products for comprehensiveness and quality. Defaqto provides a rating out of 5 stars so that consumers can see at a glance whether the product is a good investment. 
In 2018, RIAS' home insurance product was given the full 5 stars, which shows that even the experts think it's great.  
Our tips for cheaper home insurance 
You might think RIAS is the right provider for you, but it's always worth shopping around to see if there might be a better policy, or a cheaper one offering the same benefits. 
In spite of its accolades, you may find RIAS home insurance doesn't offer the right level of cover for your circumstances. 
We can help you compare policies and quotes to ensure you find the right one for you. 
By Nick Dunn