A guide to Sainsbury's home insurance
Sainsbury's slogan is "Live Well For Less". But does that extend to Sainsbury's home insurance? Let's have a little lookie...
Key points
You can earn double Nectar points on your shopping if you have Sainsbury's home insurance
Sainsbury's offers a range of extras to bolster its standard home insurance
A range of insurance providers issue Sainsbury's home insurance
The big orange beast that is Sainsbury's has been one of the biggest supermarkets in the UK for yonks. But does that count for anything when it comes to Sainsbury's home insurance? 
Sainsbury's home insurance 
Sainsbury's started offering home insurance in 1997. This is when it started Sainsbury's Bank. It was originally a joint venture with Bank of Scotland, but is now fully owned by Sainsbury's. How are these bank-owning facts working out for you? Ok, try this fact on for size. Founder John Sainsbury's last words were "Keep the shops well lit." That's good, right? 
Alongside home insurance, Sainsbury's offers all sorts of financial products and services. Credit cards, travel money, ISAs - you name it. But this is GoCompare's Sainsbury's home insurance guide, and by Jove, we're gonna talk about home insurance... 
Protection for your home and contents 
How much do you like Nectar points? We ask as Sainsbury's has put those sweet, sweet Nectar points at the centre of its home insurance offer. 
When we looked in March 2018, Sainsbury offers double Nectar points on all food and fuel purchases if you buy Sainsbury home insurance. But what types of home insurance are on offer? 
Sainsbury's buildings and contents insurance 
Sainsbury's offers buildings insurance. This policy offers cover for your home's structure and its permanent fittings and fixtures, but not the contents. 
But Sainsbury's also offers contents insurance. This policy offers protection for your personal items that aren't fixed to your home. A contents-only policy may work for you if you rent. The buildings insurance is likely to be the responsibility of the landlord. Always check though. 
And yes, Sainsbury's combines these two into the imaginatively titled 'buildings and contents insurance'.  
Here's what Sainsbury's standard buildings and contents insurance covers: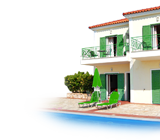 Buildings sum insured up to £1 million 
Contents sum insured up to £75,000 
Accidental damage - extra cover can be added 
Household removals cover - extra cover can be added 
Student belongings - extends basic contents cover to someone in your household if they're at university 
Trace and access – to find and fix leaks in your home 
Bikes 
No claims discount 
Special events cover - increased limit on contents cover for gifts and food in your home during religious festivals, weddings, birth of a child etc 
Replacement keys and locks 
Alternative accommodation if your home is uninhabitable  
This was the case in March 2018. But home insurance policies are always changing, trying to stand out from the crowd. So double-check the policy document before you buy any insurance. 
Sainsbury's also offers loads of extra policies. It all depends on how much you want to be prepared for every eventuality. Ready to rock? Ok, in March 2018 it offered these as add-ons: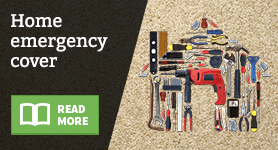 Enhanced accidental cover - buildings 
Enhanced accidental cover - contents 
Personal possessions cover 
Bike cover away from home 
Family legal protection 
Home emergency cover 
Key cover 
Wondering what's the difference between personal possessions cover and contents insurance? Personal possessions cover protects your items when you take them outside of your home. Contents is only when they're in your property. 
Sainsbury's home insurance boiler cover 
Sainsbury's doesn't offer specific boiler cover. Yet if you're worried about your boiler being on the blink then consider home emergency cover. You can add this to your Sainsbury's home insurance as an extra. 
Sainsbury's Premier home insurance  
We heard a few people talking about this. So we slapped our deerstalkers on and did a bit of sleuthing. 
It seems that Sainsbury used to have something called Sainsbury's Premier Cover home insurance. And maybe it will again. But in March 2018, there was no Sainsbury's Premier cover insurance available to buy. Another case solved.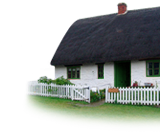 Sainsbury's home insurance reviews 
Here's what the expects say about Sainsbury's home insurance: 
5 stars from Defaqto 
5 stars from Fairer Finance  
Fairer Finance also gave it a bronze ribbon for customer experience, and ranked it 18th of 47 providers.   
Sainsbury's home insurance claims 
How do you make a claim on your Sainsbury's home insurance?  
The short answer is it depends on when you took out the policy. 
The longer answer is it seems that Sainsbury's uses lots of underwriters to provide its home insurance.  
So when did you take out your Sainsbury's home insurance? 
Before 31 January 2012? It's with Halifax. 
Between 1 February 2012 and 2 March 2017? UK Insurance Limited is your destination.
Did you know...?
Residents of Frinton-on-Sea once complained that its Sainsbury's sign was too orange
From 1 February 2017 to when we looked in March 2018? Take your pick from Axa, Covea, Integra, Legal and General, Modus, Prestige or RSA. It should say on your policy documentation who you're with. 
Oh, and that's just for claims on the standard home insurance. There are other numbers to call if you're claiming on one of the extra optional policies. 
It might be a good idea to keep a copy of your policy information online. If anything happens and you can't access your home, then you should still be able to get this info. 
How to cancel Sainsbury's home insurance 
To cancel you Sainsbury's home insurance, you have to give them a ring. But you don't have to give a reason for cancelling. 
Yet you may get charged a fee if you do it outside the cooling-off period. If you cancel before the policy starts, or during the first 14 days, you should get a full refund. This was the case when we checked in March 2018. 
Sainsbury's may also charge you fees if you make changes to your policy. 
Info on fees can be a little tricky to find and can change, but a good dig should tell you what these are.  
Top tips for cheaper home insurance 
Looking to find the right deal for you? Here's a sprinkling of tips to help in your search: 
Shop around and compare prices  
Pay for the right level of cover 
Join a Neighbourhood Watch scheme   
Increase your voluntary excess, if you can afford it 
Ideally, try to avoid letting your policy auto-renew  
Take care with add-ons - only shell out for what you need  
Paying annually rather than monthly is often cheaper, as you may avoid interest 
Buying buildings and contents together is usually cheaper than separate policies 
By Sam Easterbrook