What measures can you take to improve the security of your home, and how may they impact on the price of your insurance?
Key points
Get the security basics right by fitting effective locks to doors and windows
Be honest with your insurer about your security and how you use it
Consider investing in more hi-tech security, remembering that outlay may not cover premium savings
Deterrence that means you don't have to make a claim could be the biggest saving of all
Keeping your home protected against opportunistic thieves is important for both your peace of mind and to keep your possessions safe.
It's better to be safe than sorry, and that's where home security comes in.
If you're the victim of burglary and your home isn't properly secured, you may find that your home insurance provider could question your claim and refuse to reimburse you for any loss.
But if you do have the right security measures, or fit additional security, you could find the cost of your home insurance premium falls.
The basics of home security
When taking out home insurance, your provider will expect a minimum level of security, including locks on all your exterior doors and possibly all ground floor windows.
The type of locks you have make a difference too, with more secure locks often meaning cheaper premiums.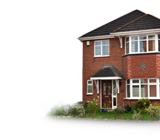 As with any insurance, honesty is the best policy when it comes to disclosing what security you have inside and outside your home.
According to research conducted by GoCompare in August 2014, 12% of people guessed or withheld information on the types of locks they have on their doors and windows, while 4% lied about having an alarm.[1]
Not only is it vital to be honest about security, it's important to be transparent about how your security is used.
If your home is broken into and security measures listed on your policy weren't in use, then your insurer may decide to reject part or the whole of your claim.
Security and the cost of home insurance
The higher your level of security, the lower you can expect your home insurance premium to be.
Better security can help bring down the cost of your home insurance premium, and many insurance providers will give discounts depending on what security measures you have installed.
Good home security can reduce the chance that you'll have to make a claim in the first place, saving you money and hassle in the long run
Ben Wilson, GoCompare
If you're looking for ways to save money on your home insurance, installing security measures on top of the insurer's basic requirements may reduce your premium, but be aware that you won't necessarily recover the installation cost in savings.
"Home security can be a grey area when it comes to your home insurance," said GoCompare's Ben Wilson.
"For example, if you don't have a burglar alarm then adding a £500 security system is highly unlikely to reduce the cost of your premium to an extent that will justify the cost of buying and fitting it.
"However, it's worth noting that good home security can reduce the chance that you'll have to make a claim in the first place, saving you money and hassle in the long run."
Simple home security measures
Prevention is better than cure, and there are a few things you can do to make your home less attractive to burglars and your property more secure:
Keep expensive gadgets like laptops, tablets and smartphones out of plain sight and away from windows
Don't be tempted to keep large amounts of cash in the house - apart from being a security risk, it may not be covered as standard under your home insurance policy
Keep your tools and ladders securely locked up. As well as being valuable, they could be used to break into your home
Never leave a spare key under a mat or plant pot
Remove all keys from inside locks. Keep them out of sight and in a safe place
If you're out for much of the day or evening, put a lamp on a timer
Join a Neighbourhood Watch scheme - some insurers offer discounts if you do this
If you're going away on holiday, consider putting a radio and lamp on a timer and ask a family member or friend to pop in to open your curtains and collect your post now and again
Door locks
Most insurers prefer an entry door to be fitted with a five-lever mortice deadlock that conforms to BS3621 standards.
If you're unsure about what types of locks you have securing your home, you can find out with our guide to lock types, where you'll also find information on patio and French doors.
Consider attaching a chain or latch to the door, or think about fitting more than one lock.
If you have windows with key-operated locks, make sure these are actually locked - they're pointless unless used
If you have a flap for a cat or a small dog, make sure you don't leave your keys nearby.
Thieves can reach in, or use hooked poles to get hold of house, car or shed keys.
Window locks
Check with your provider, but some insurers will insist that all ground-floor windows have locks.
Don't forget to lock windows when going out or to bed - even small windows, as thieves may be able to squeeze through or reach nearby valuables.
If you have windows with key-operated locks, make sure these are actually locked - they're pointless unless used. Keep keys out of sight and somewhere that can't be reached.
Consider getting net curtains or blinds to keep valuables hidden too, and think about keeping these closed even when you're at home.
Burglar alarms
Fitting a burglar alarm will act as a deterrent if your alarm is visible on your property, and will give you warning if you do have intruders.
If you tell your insurer that you've fitted an alarm, make sure it's used when you say it will be.
So, if you've said you'll use it both when you're out and going to bed, make sure that's the case - otherwise you could invalidate your insurance.
Burglar alarms vary in cost, but make sure yours is professionally accredited and fitted.
Garden security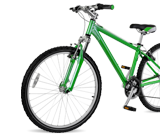 Secure sheds and garages, especially if you store expensive equipment like a lawnmower, strimmer or bikes.
Remember too that cover for items kept in the garden - including plants and patio furniture - may not be included as standard under your home insurance.
Security lights
Whether manually switched on or motion detecting, outdoor lights can deter burglars and make them more visible.
Make sure these lights aren't directed towards the road so they don't dazzle drivers and are pointed downward so they don't shine into your neighbours' windows.
CCTV
Installing a CCTV system may seem a bit excessive - and they're not for everyone - but home CCTV is becoming increasingly popular for security-conscious homeowners.
Buying and installing CCTV doesn't have to be costly, but if you want a top-of-the-range system you could pay around £500 or more.
Keep any sensitive documents or bills out of plain sight, and preferably locked up
If you decide to install a CCTV system, you must make sure that cameras aren't pointed at your neighbours' homes and gardens or at a public space.
Chat to your neighbours first and find out what they'd be comfortable with.
Security against identity theft
Keep any sensitive documents or bills out of plain sight, and preferably locked up, to reduce the chance of identity theft.
Security when moving home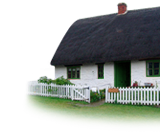 When you're moving home, you need to find out from the estate agent, seller or letting agent exactly what locks and security are in place so you can tell your insurer.
It's no use guessing and then finding your policy isn't relevant to to the locks and doors that are actually there.
Get the right home insurance
If the worst should happen and you're a victim of a burglary, home insurance can provide you with a safety net.
In the event you have to make a claim, there are a few things you can do beforehand to make the process run smoothly.
When you take out insurance, read the policy terms and conditions thoroughly so you know exactly what you are and aren't covered for.
Bicycles are particularly vulnerable to theft, but these aren't usually covered as standard.
If you buy expensive gadgets or jewellery make sure you update your content insurance so they're included, otherwise they may not be covered.
Take pictures of your valuables to show insurers. You can also buy UV pens to mark them invisibly yet indelibly with your postcode.
This all makes them easier to trace if they're stolen.
By Emily Bater
[SeanSocialShare]