You're living the dream and building your own home - but you need insurance to stop that dream from becoming a nightmare.
Key points
Contract works insurance protects both the items on your building site, the construction and any liabilities
Standard home insurance policies won't cover the risks of building a home or renovating
Get insurance for non-standard construction if your home is built using unusual materials
We love the idea of building our own home in this country.
Programmes such as Grand Designs and Building The Dream are hugely popular because so many of us fantasise about buying a patch of land and creating our ideal dwelling.
In fact, 53% of householders in the UK say they would consider building their own home, according to a survey by Ipsos Mori in April, 2016.[1]
And it's not just the daydream of creating a building that perfectly fits our family and sense of style.
Self-building can be a way of beating high house prices, with the value of a completed home typically exceeding the build cost.
Of course, that's only true if the build is straightforward and nothing goes wrong. But sometimes things beyond our control happen - and that's why it's a really good idea to consider your home insurance from the outset.
What is self-build insurance?
Building your own property can be a dream come true, but without careful precautions it could turn into a nightmare.
It's not just the risk of running over schedule or over budget, there are also risks to do with managing a building site.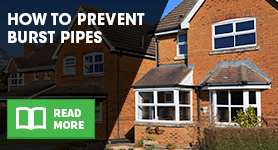 What if one of your contractors was hurt while working on your property? What if a major weather event destroyed your site or if thieves struck? It's easy to see why you need self-build insurance.
If you're using professional builders and contractors then they'll have insurance and you may assume that will cover your own liabilities. But that's a risky assumption.
Their policies will protect them from risk, but not you. It's essential that you have insurance in place to protect you in case you find yourself out of pocket or responsible for an accident.
And please don't assume that a standard home insurance policy will cover the risks of building a home from scratch or even renovating a wreck.
Standard policies typically cover a finished and secured home with just the expected visitors; not a building site with contractors traipsing through it every day.
Contract works insurance
It's possible to take out insurance policies for self-build projects, which provide a wide range of protections. These policies are sometimes called contract works insurance and are very similar to standard home insurance in that they usually protect both the items on your building site, the construction and any liabilities.
However, as with any insurance policy, it's important to read the small print to make sure it meets all your needs, because some are more comprehensive than others.
Of course, once your home is completed it's essential that you protect it with buildings insurance.
You didn't go to all that trouble and hard work to risk losing your home to a fire or flood with no recompense.
Finding the right home insurance policy is always important, which is why our comparison tool lets you easily see what's included and what's not.
However, if you've self-built something unusual then finding the right buildings insurance becomes even more important.
Unique self-builds
Some self-builders go beyond a typical construction and use glass, straw or other unusual materials to create groundbreaking buildings.
If that's what you have in mind, then as well as your self-build insurance you need to give some thought to what home insurance is suitable after it's finished.
Often a typical policy will not provide the right cover for your amazing creation, so it's a good idea to look at policies that cover non-standard construction.
Fortunately, at GoCompare we've seen pretty much every variation on a typical brick house - read our guide to insuring homes of non-standard construction so you can have peace of mind that your unique creation is protected.
Self-build insurance cover and exclusions
There is no fixed standard for insurance and that's why it is so important to check any exclusions, especially when it comes to contents insurance.
However, a typical self-build insurance policy will protect your construction and any temporary buildings against flooding, storm damage and fire, as well as against theft if your tools or hired equipment is stolen. Some even cover employee's belongings although usually with limits.
You should also check you have liability cover in place through your policy - not just for your workers but also in case of trespassers.
Is my self-build home riskier to insure afterwards?
So you've finished your home and you're feeling pretty amazing.
You've done what more than half of us dream of doing but only 12,000 a year actual achieve. You're brilliant.
However, unlike with a new build, you won't have a developer to raise a snagging list with afterwards. If you discover an issue after the build is completed, such as unsatisfactory workmanship for example, then it will be up to you to pursue whoever carried that work out.
But there's another option. You can buy a structural home warranty that'll pay out if you discover a serious defect in the first decade your home is standing. Normally, a warranty will also include the cost of pursuing any of your contractors for negligence.
Keeping risks low
There's a lot that can go wrong when self-building and so it's financial common sense to do what you can to minimise any risks and that begins with insurance.
Michael Holmes, property expert for The London Homebuilding and Renovating Show, says: "All risks cover provides peace of mind against claims from third parties such as members of the public and those working on site.†
"You can also reduce the chance of any claim by properly fencing and securing the site, and making sure health and safety signage is in place and that everyone on site uses the appropriate safety equipment including high visibility workwear, steel toe boots, and helmets when there is work overhead.
Scaffolding should be inspected to ensure compliance and harnesses should be worn when working at height.
"Health and Safety is the responsibility of the principal designer or lead contractor, but as the property owner you must still do all you can to ensure compliance with the law. Keeping a clean and tidy site, with well-managed storage and delivery areas, goes a long way to ensuring it is a safe place to work.
"To protect plant, tools and materials, make sure the site is secured and that there is a lockable store of some sort on site.
"In terms of managing risk on a warranty (latent defects liability insurance) it's useful to have additional checks made by a competent person in between the standard inspections made by the warranty provider. This will help to pick up any hidden defects that may later be covered."
Keeping risks down with insurance, a warranty and good safety practices on site protect you financially and emotionally too. After all, no one builds their own house without really caring about it.
by Felicity Hannah