Are the contents and structure of your shed and outbuildings covered by your home insurance policy? Find out more in our guide.
Key points
If you have cover for sheds and other outbuildings it's likely to be on a buildings insurance policy
Cover for the content of a shed will be on a contents insurance policy
Levels of cover can vary enormously so read your policy with care
Research has found that 73% of UK homeowners have a garden shed, summerhouse or other outbuilding, and most house an array of valuables including specialist tools, bicycles and expensive lawnmowers.[1]
Others contain gym equipment, musical instruments and audio visual and IT kit.
Think about the value of all that gear and it's clear that many people have a significant financial sum tied up in their outbuildings.
But are those belongings insured under your home insurance against theft, weather damage and other potential risks?
Insurance for your shed or outbuilding
"Sheds and other garden outbuildings are usually covered as fixtures and fittings under buildings insurance, paying out for damage to the structure arising from events such as fire, vandalism or burglary," said Gocompare.com's Mark Greening.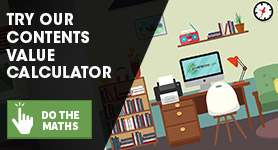 "Cover for shed contents is available under home contents insurance, but policy limits for thefts from sheds or outbuildings can vary between policies."
On 21 May, 2015, Gocompare.com analysed 359 home contents policies listed on the matrix of independent financial researcher Defaqto.
While 3% of policies didn't provide any insurance for contents in outbuildings, cover levels offered by the remaining 97% varied enormously, from £500 to unlimited.
You should also be aware that bicycles are treated separately, with 11% of policies excluding them and others putting limits on both the payout for an individual bike and the total amount payable.
Shed and outbuilding security
Based on Gocompare.com's May 2015 study, home insurance policies typically have a separate limit for theft from outbuildings ranging from nothing to unlimited cover, with most policies providing between £1,000 and £3,000 of cover.
However, insurers generally only cover theft claims if the items were stolen from a securely locked shed or outbuilding where there are signs of forced entry.
"It's worth taking time to consider the value and security of your shed's contents," said Greening.
"Thieves love sheds because - despite containing a range of valuable contents - security is often overlooked, making them an easier target than breaking into a house.
"Insurers expect you to have a duty of care for your possessions and will only pay out for theft if the shed was securely locked with good quality locks and where there is evidence of forced entry.
"In addition, if you have particularly valuable items - perhaps an expensive bicycle - some insurers will expect you to secure it to an immovable object inside the locked outbuilding.
"There's a considerable difference between house policies in terms of cover, excesses and exclusions for sheds and other outbuildings, so to make sure that you have the protection you need, it's important that you compare product features, not just prices."
UK shed contents
In Gocompare.com's survey,[1] the contents of the nation's sheds were broken down as follows: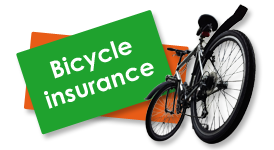 Specialist tools and equipment (33%)
Expensive garden equipment (28%)
Expensive lawnmower (23%)
Bicycles (22%)
Fridge or freezer (11%)
Gym or sports equipment (5%)
TV or audio equipment (4%)
Expensive furniture (3%)
IT equipment, laptops or PCs (2%)
Musical instruments (2%)
Motorbike (2%)
A treasured collection (2%)
Did you know...?
7% of men used their sheds to carry out a hobby, but just 3% of women
3% of those surveyed saw their sheds as 'man caves'
5% head for the shed when they 'just want to be alone'
By Sean Davies
[SeanSocialShare]