Sheilas' Wheels home insurance
While its bread and butter may lie with car insurance, Sheilas' Wheels offers a variety of cover that reaches far beyond the confines of the bubblegum pink Sheilamobile. Take home insurance, for example.
Key points
Contrary to popular belief, Sheilas' Wheels policies are available to both men and women
New customers can benefit from a year of free legal cover and home emergency protection
Buying buildings and contents cover simultaneously can result in a package discount
So, when it comes to bonzer home insurance deals, don't overlook Sheilas' Wheels! 
About Sheila's Wheels 
Based out of Surrey, the faux-stralian insurance company first burst onto the scene in 2005. 
The brand became immediately recognisable for its annoyingly catchy jingle, which included such classic lines as "Women make the safest drivers, We could save a bunch of fivers". Not quite Beyonce levels of musical women's empowerment, but still... 
Incredibly, the ad's famous trio of sequin-clad "Sheilas" even released their own single in 2007, titled "(I'm So) Happy Happy (You're Mine)".
Despite being produced by Stock, Aitken and Waterman – the driving force behind 80s hits for Kylie Minogue, Rick Astley and Bananarama – the single bombed, peaking at a not-so bonzer #91 in the UK chart. Strewth! 
Underneath the bravado of the musical TV ads, Sheilas' Wheels made headlines for its female-focused car insurance, offering a variety of womanly perks, such as handbag insurance. 
Since then, Sheilas' Wheels has grown to become much more than a feminine car insurer. In fact, the brand is a veritable one-stop shop for all your insurance needs. 
Sheila's Wheels home and contents insurance 
Despite the car-centric name, the last decade has seen Sheilas' Wheels turn its hand (or wheels) to home insurance. 
Offering the holy trinity of housing coverage – buildings, contents and buildings/contents cover – the brand has plenty to offer homeowners looking to safeguard their homestead.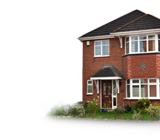 These include all the features you would expect from a typical home insurance policy. For buildings insurance, this covers alternative accommodation up to £75k, locks/keys cover up to £1,000, and unlimited cover for the sum of the building itself. It also includes owner's liability insurance up to £2m as standard. These figures were correct in March 2018. 
Meanwhile, contents protection covers you for up to £750 cash in the home, up to £10k home office equipment, and as much as £2k for garden contents. It also offers new-for-old replacement of stolen or damaged contents. Naturally, buildings and contents insurance covers both bases. 
Best of all, you don't have to be a "Sheila" to partake. Contrary to popular belief, the pink colour scheme and overall implication of the company name itself, Sheilas' Wheels does offer policies for males too. Maybe Sheila & Bruce's Wheels didn't have quite the same ring to it... 
Do Sheila's Wheels offer optional extras? 
In addition to the aforementioned three-pronged assault on home insurance, Sheilas' Wheels does indeed offer optional extras for your adorables and insurables. 
These options include: 
Legal protection and home emergency protection 
If you're new to Sheilas' Wheels home insurance, legal cover and home emergency cover can be included in your policy completely free of charge for the first year. 
The legal protection includes access to expert lawyers with up to £50k legal costs covered. The home emergency add-on offsets any fees associated with call-outs and necessary repairs.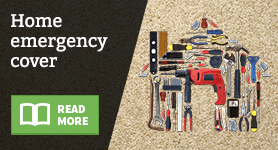 Additional accidental damage cover 
Increased accidental damage cover for both building and contents insurance can be a wise choice, essentially upgrading your accidental damage cover from standard to deluxe protection. 
Think of it as the difference between a suit of armour and pair of speedos: one provides ample protection under multiple scenarios, while the other – while protective of the bare essentials – still leaves you pretty exposed. 
Additional accidental damage has your belongings covered whatever the catastrophe, from a dog-ravaged sofa to DIY gone awry. 
Personal possessions cover 
Personal possessions cover is a great way protect your valuables while you're on the move. Whether you're looking to cover a fancy watch, an engagement ring or a mobile phone, personal possession cover can be the difference between a seriously stressful heartbreak and an irksome inconvenience. 
In addition to expensive items, this policy also covers up to £750 cash, while it also covers family members that live with you too. Best of all, the plan even covers you for up to 60 days abroad, protecting your possessions when you go on holiday. 
Pest cover 
Nothing makes a home feel less homely than a pest infestation. From mice, rats and squirrels to wasps, hornets and bed bugs, a visit from any of these uninvited guests can be as welcome as a free lunch from Hannibal Lecter. 
While this policy doesn't include fava beans and a nice chianti, it does offer up to £200 extermination cover for bed bugs (with three treatments per claim), up to £150 per claim for extermination costs of other qualifying pests, and peace of mind that's priceless.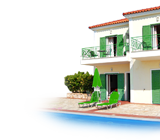 What do the people say? 
While a simple Google search will result in countless Sheilas' Wheels reviews, home insurance reviews commonly make up just a small percentage of those results. 
If you are doing your own research into the company and its policies, be sure the review you're reading relates to home insurance not car insurance. 
Overall, Sheilas' Wheels home insurance reviews are generally pretty positive. From a professional standpoint, the company's home insurance service has a 5-star Defaqto rating. Similarly, Smart Money People also rates Sheilas' Wheels Home Insurance as 4.58/5 (in March 2018). 
Meanwhile, Sheilas' Wheels company score on Trustpilot – while admittedly unverified – is overwhelmingly positive, with an average of 4/5 stars. 
Top tips for cheaper home insurance 
There are often ways to shrink a premium, if you have the time and inclination. 
Buying buildings and contents cover together can yield an immediate package discount without even trying. Assuming you need both, of course.
Meanwhile, if you've been claim-free for five years, you can find yourself gifted with a handsome no claims discount (NCD). What's more, this NCD can increase by 1% for each additional year. 
It's also worth noting that Sheilas' Wheels includes cancellation and amendment charges, so make sure you're 100% committed before you sign up – it may cost you if you change your mind down the line. 
Before you make your final decision, be sure to check out the prices across the board using the GoCompare comparison service – you could find a deal better suited to your needs from another provider. 
By Martyn Grant