Guide to insuring homes affected by subsidence
Key points
When comparing policies you need to declare if your property has ever been affected by subsidence, landslip, heave or tree root damage
If so, your choice of insurers is likely to be more restricted and your policy more expensive
We hope you try our quick and easy comparison service, but if you struggle to find an appropriate policy specialist brokers and insurers may be able to help
Subsidence is a word that can make home owners break out in a cold sweat, so it's important to note at the outset that:
Seeing a crack in your property doesn't necessarily mean that you have subsidence
If you're unlucky enough to have subsidence it needn't be the end of the world
Home insurance can help with new subsidence cases
Insurance is also available for properties with a history of subsidence
Should you choose to use Gocompare.com's home insurance comparison service you'll be asked if - to the best of your knowledge - the property ever been affected by subsidence, landslip, heave or tree root damage.
If the answer is yes, your subsequent policy options will reflect your answer.
You'll generally be able to find an insurance policy to cover a property with a history of subsidence, although it's probable that your premium will be higher than on an equivalent building without a history of such problems and that your choice of insurers will be more limited.
If you're looking to renew your home insurance after a subsidence claim, your existing insurer may still offer you a renewal, but they're not obliged to and you're likely to see a rise in your premium.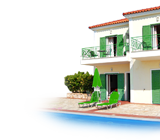 Insurers may set policy excesses at a high level in areas known to be at risk of subsidence, even if your particular property has not had subsidence trouble in the past.
If you're in an at-risk area or an at-risk property and you need both buildings and contents insurance, it may simplify things to arrange the two elements of the cover together.
It may be possible to arrange a buildings insurance policy that excludes subsidence cover. This would be likely to reduce your premium, but you should consider the risks.
Such a policy could also invalidate a mortgage or loan secured against the building and you should consider the fact that if you wanted to sell the property then someone needing a mortgage would have to be able to take out subsidence insurance.
If you're struggling to find subsidence cover for your home, there are specialist brokers you can turn to.
They may, for example, be prepared to visit your property and to take into account factors such as building or repair work that's been done to address subsidence problems.
As ever with subsidence, it's better to get to the bottom of the problem rather than papering over the cracks.
Do I need insurance cover for subsidence?
If you have a mortgage on your property, or if you're using it as security on another sort of loan, then it's likely that a buildings insurance policy including subsidence cover is a requirement under the loan terms. Such cover may also be a requirement if you're a leaseholder.
If you own a property outright then the choice of whether to include insurance cover for subsidence is down to you, but you should consider the potential damage that can be caused and the potential cost of a claim.
Buildings insurance policies will usually offer cover for subsidence, but you should check the terms and conditions for any limits or exclusions and note that subsidence excesses can be high.
When Gocompare.com looked at 328 home insurance policies listed on the matrix of independent financial researcher Defaqto on 10 September, 2014, it found that the majority of policies (316) had a subsidence excess of between £501 and £1,000.
Be aware that you must also inform your insurer of any known subsidence history or risk before agreeing your policy. Also look out for the cover offered for areas such as drives and paths, garden and boundary walls, fences, patios and swimming pools.
What are the signs of subsidence?
All properties swell and shrink naturally as they react to changing seasons, temperatures and moisture levels.
This can cause cracks, something that can be particularly evident in new buildings and extensions as the structures settle and the ground underneath compacts under the weight.
Minor cracks between walls and ceilings are not necessarily a cause for concern in any property, new or old.
However, if cracks suddenly worsen, or if they look of particular concern to you, you may want to seek specialist advice from a structural surveyor or a trusted builder - this can offer peace of mind, as well as potentially limiting damage and cost.
Danger signs that may point to a movement in a building's foundations include:
Doors and windows 'sticking' as a building distorts
Cracks suddenly appearing in plaster work, inside and outside bricks at weak points

Changes in the moisture level of the supporting ground are often responsible for subsidence

When such cracks appear after long spells of dry weather
If the cracks are thicker than a 10p coin and wider at the top than the bottom
If you suspect that you have subsidence you should tell your insurance company as soon as possible and you should then expect them to send someone out to inspect your property.
What causes subsidence?
Subsidence is far more serious than settling, and the downward movement of the ground that supports a property is the cause.
Changes in the moisture level of the supporting ground are often responsible for subsidence, but it is also possible that the ground was unsuitable for the building in the first place.
Properties constructed on clay soil can fall into this category, while others are affected by mining works.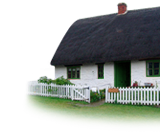 Moisture changes in the supporting ground can be due to factors such as:
Landslip
Trees and other vegetation being too close to the building
Underground water leaks washing away soil eg mains leaks, drains leaks
What can I do to limit subsidence risk or damage?
Tree roots and shrubs can take a lot of moisture from the soil that supports a building, so don't plant vegetation too close to your property.
You should take neighbouring buildings into account, but as a general guide consider planting a tree at least as far away from your property as its expected full height.
Types of vegetation and tree can also be important to consider - ash, willow, elm, poplar and oak trees all suck up a great deal of water, while evergreen trees are generally less thirsty than broad-leaf ones.
Taking a mature tree from dry ground could cause additional problems and lead to a swelling of the soil, a process known as 'heaving'
You should consider taking expert advice about pruning or removing existing trees that may be causing a problem - bear in mind that taking a mature tree from dry ground could cause additional problems and lead to a swelling of the soil, a process known as 'heaving'.
Maintaining drains and pipes around your property can help prevent problems associated with water leaks - they may need to be relined or renewed.
Building work to under-pin your property - to deepen, replace or reinforce the foundations - can be expensive, but, if done correctly, can cure subsidence problems and leave a building less at risk of subsidence than one that has never needed such work.
The 'pins' used for under-pinning are large, concrete supports that go underneath the existing foundations and into the more stable ground below.
Related cures for subsidence include piling, or mini-piling, whereby long steel or concrete columns are driven into the ground close to the building in order to take the weight of the property, a process that can also be achieved through the creation of a so-called 'raft' of reinforced concrete.
By Sean Davies