From selling a policy in a lounge to insuring the whole home – Swinton home insurance
Swinton Home Insurance has expanded from selling insurance policies from the lounge at home to insuring the lounge and house itself. We've put together a guide to getting the right policy with Swinton.
Key points
Swinton has two policy levels: Classic and Premier
These two combine buildings and contents insurance, but you can get either one separately from Swinton
Swinton's products get good reviews from its customers according to Feefo, the independent customer feedback service
As one of Britain's youngest insurance providers, Swinton has rapidly expanded from car insurance into providing well-reviewed home insurance policies among others. 
Read on to find out if Swinton might just be right for you. 
Swinton home insurance 
Swinton operates two home insurance policies: Classic and Premier. 
Both Premier and Classic combine buildings and contents insurance together. You can buy one or the other separately from Swinton. 
Swinton buildings insurance 
Buildings insurance covers just the physical structure of your home against damage from fire, flood, theft, storm damage, or falling trees. 
It would cover the cost of repairs to the structure or, should the worst happen, the cost of rebuilding.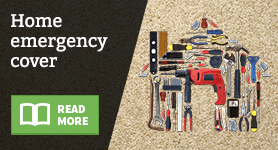 Underground pipes and cables are also covered by this kind of policy. 
Swinton contents insurance 
Contents insurance protects your possessions, from white goods to jewellery. 
However, it's worth noting that some insurance providers operate a single item value limit – in March 2018, for Swinton it's £2,000. This is the maximum the insurer will pay out for a given item. If you have individual items worth more than this, let your provider know. 
Contents insurance generally only protects your belongings while they're in your home. If you want to take your laptop - or even your mobile phone - out of your home, you'd be better off investing in personal possessions cover. This will protect your belongings while they're out of their house.  
Be careful when declaring your contents to your insurer: you may discover they're worth more than you think. Be sure to use a home contents calculator before arranging your contents insurance policy. 
Swinton Classic and Premier 
In terms of Swinton's specific policies, Classic is the base-level policy. It covers your freezer contents, your downloads and digital information, replacement locks, and new-for-old contents cover. It offers up to £30,000 for alternative accommodation, and up to £2,500 for theft from the garden shed.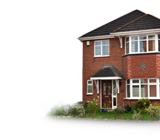 Premier includes all of the above, but also offers more wide-ranging covers as standard, including legal expenses cover, provision of a matching set should yours be damaged beyond repair or replacement, and up to £5,000 protection for items in student accommodation. These figures were all correct in March 2018. 
Optional extras for both include home emergency cover, accidental damage cover, and protection for personal possessions. 
Swinton home insurance reviews 
In order to ensure it gets honest critique from its customers, Swinton uses an independent feedback site called Feefo to run customer satisfaction surveys. 
According to Feefo users, Swinton's home insurance is a good service, as it had an average rating of 4.6/5 in March 2018. 
In 2018, the independent financial services analyst Defaqto gave Swinton's Premier home insurance cover 5 stars, meaning that the service is of a very high quality. The Classic cover received 4 stars, indicating that it's also a good-quality product. 
How to make a claim 
If you do need to make a claim, check the terms and conditions of your policy to see how much you may need to pay as an excess. 
The policy booklet should also have all the contact details you'll need to use. 
By Nick Dunn