Do you know how to value your house if you're arranging home insurance or looking to sell? Find out more with our guide.
Key points
Your home's value is not the same as its rebuild cost
Do your research using property websites, sales trends and estate agent valuations
Remember that the property's value will change over time
Finding out the value of your property is essential if you're thinking of selling or thinking about home insurance, and the price will depend on a lot of factors, including the area you live in and the state of the property.
When it comes to insurance, though, remember that house value is different to the property rebuild cost, and it's the latter that's most important when you compare insurance quotes.
The rebuild cost is different to the market value because it doesn't allow for the value of the land the property is built on, which is not insured.
This means that the rebuilding cost is often - but not always - lower than the market value.
The rare examples of when a property's value is lower than its rebuild cost could include if a house includes period or special architectural features, or if it's built from stone that's no longer available locally.
Factors affecting house valuation
Remember that if you've lived in your home for a long time it can be easy to lose track of what it might be worth. Factors which affect house prices include: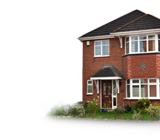 Market changes
Crime rate
Local amenities
School catchment area
Transport links
Air and noise pollution
To help determine the value of your property, you could try the following steps:
Take a look at the houses around you
Looking at the houses on your street that have been sold will give you a good indication of your home's value.
It's good practice to consult more than one estate agent and consider a value somewhere in the middle of those given
Property websites like Rightmove and Zoopla now have information which was previously the reserve of estate agents and can tell you the recent selling prices of homes in your area.
Track price trends
Getting an insight into market activity can give you an idea of how the property market in your area is looking compared with the last few months and years.
Seeing how the market has fluctuated over time can help you decide when to consider selling.
Value my house
Do your research and you should get a rough estimation of what your house could be worth.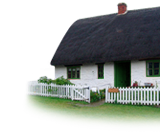 There are lots of online tools that can help you do this - Zoopla's asks for your postcode and basic details about your home to give a very rough estimation.
Remember that these tools can only give you an estimate - if you want a more accurate valuation you should consider consulting an estate agent.
It's good practice to consult more than one estate agent and consider a value somewhere in the middle of those given.
By Emily Bater
[SeanSocialShare]