Distinctions between weather damage, storm damage, accidental damage and the like can be crucial in home insurance.
Key points
Be aware of distinctions on individual policies between definitions of areas such as storm, weather and accidental damage
If your property is poorly maintained it could invalidate a claim
If you're not happy with the way a claim and subsequent complaint has been handled, the Financial Ombudsman Service may help
Most home insurance policies will offer some form of weather damage protection, but this area of insurance can be more complicated than you may think.
For example, acts of nature may be covered under storm damage, but if an accident occurs as a result of a natural event it's possible that this will be classed as accidental damage.
In such an instance you may only be covered if your policy includes accident cover.
Flooding is another complex area, and you can read our flood insurance guide for more help and information on this.
As with any insurance policy, you need to read the terms and conditions carefully to ensure that they meet your expectations and needs, but take note of the following information and tips on weather damage.
Storm damage
Definitions of storm damage can be crucial when it comes to house insurance claims.
Insurers may dispute whether a storm occurred at all, whether damage to a property was caused by a storm, or whether a storm was the primary cause of damage to a building.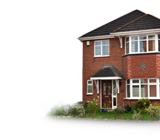 A storm can be difficult to define, but very high winds and accompanying rain, snow or hail are all likely to feature.
An insurer may use the Beaufort Scale† to help judge, but the wind speeds measured by weather stations can differ significantly from local conditions at affected properties.
The Financial Ombudsman Service sometimes has to deal with disputes, and you can find more information on storm damage along with case studies on its website.†
Accidental damage
Not all home insurance policies offer cover for accidental damage and such protection may be an optional add-on to your basic policy.
But having this provision in place could be crucial when dealing with a claim for weather damage.
Did you know...?
Insurers may class a lightning strike, storm or flood as an act of God
For example, most buildings insurance policies should offer cover if a storm blows tiles off a well-maintained roof.
But, even if this is the case, you may not be covered if rain subsequently comes through the roof and damages the ceiling of your property - this may require accident cover.
Another example could be damage caused by large volumes of snow.
If this all came in a storm it's likely to be classed as storm damage, but a gradual build-up of snow after the dissipation of the initial storm may not be classified in the same way.
Insurers and their policies differ and - as ever - you need to read the small print of your documentation.
What else do I need to consider?
Possible exclusions when it comes to weather damage that you may want to check on your policy or arrange additional cover for include:
Fences, walls and gates
Sheds and other outbuildings
Uncompleted extensions
Aerials
Moveable property outside the home may not be covered, and your car may only be protected if you have the right comprehensive car insurance in place.
Falling trees can cause some of the most significant damage in bad weather, so check your policy to see if you have protection to cover such an incident.
A possible loophole used by insurers is the 'act of God' description of an event, a difficult-to-define area that's seen as something outside human control.
Hints and tips
After cold weather strikes, if it's safe to do so try to remove excess snow and ice from your guttering and drains
Should we suffer an alien invasion or a plague of locusts then home insurance definitions may not be the first thing on your mind, but consider that some insurers may classify a lightning strike, a storm or a flood as an act of God.
Is your property well maintained?
Even if your home is adequately covered for weather damage, you risk being ineligible to make an insurance claim if you don't maintain the property to an acceptable standard.
Should a claim be made, insurers will consider if the weather or the poor condition of the building was the predominant cause of any damage.
Carrying out essential maintenance could mean you avoid going through the hassles associated with making an insurance claim and, in the long run, such action is also likely to save you money.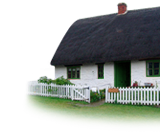 Preparation for freezing weather
Check that pipes and tanks are properly lagged
Maximise loft and wall insulation
Ensure that pipes in the loft run under insulation
Repair dripping taps
Turn off water to outside taps
If you're going away during the winter, it could be an idea to time your heating to come on during the coldest part of the night, to keep your loft door ajar to help the warm air circulate, and to ask someone to look in on your property to check for burst pipes or other damage.
After cold weather strikes, if it's safe to do so try to remove excess snow and ice from your guttering and drains, perhaps even from your roof.
The weight of snow can build and do significant damage to your property.
Ensure that you keep any receipts for emergency repairs
Preparation for storms
Check for loose roof tiles and repair if necessary
Ensure drains and gutters are free of blockages
Repair unsafe fences or walls
Plant trees and shrubs at a safe distance from the house
Prune trees and vegetation that are close to the house - or consider arranging for their professional removal
Before a storm hits…
Secure windows and doors
Park your car away from trees - ideally in a garage
Take care of outside items such as garden furniture
Finally, ensure that you have details of your home insurance - and of tradesmen able to carry out emergency repairs - close to hand.
You may want to consider portable, accessible digital storage options such as cloud systems.
This will help you when it comes to the final section…
What do I do if my property suffers weather damage?
If your property suffers weather damage, as soon as it's practically possible you should contact your home insurer - they'll be able to offer additional help and advice.
Depending on the circumstances, this may be before or after you've arranged emergency repairs to prevent further damage.
Ensure that you keep any receipts from such work - this will be vital when you go on to make a home insurance claim.
By Sean Davies
[SeanSocialShare]