If you're self-employed or work from your house you need to think about home insurance cover and whether you also need business insurance.
Working from home can give you a quiet, comfortable and focused environment, making it the way many people prefer to work.
As more and more people become self-employed and the traditional workplace aims to be more flexible and fluid, the number of people working from home has increased.
According to the Office for National Statistics (ONS), home workers reached record figures in 2014.
So what home insurance do you need if you work from home, or if you find yourself using your home as your main place of business?
Working from home cover
It's important to remember that your home is still your home - even if you work from it.
Because of this, you still need to think about standard home insurance cover for both the building and its contents.
Working from home doesn't necessarily mean you need to take out different home cover - but you need to make sure your insurer understands your work situation, and you might need some additional cover.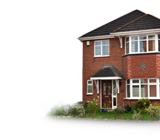 If you compare quotes using Gocompare.com's home insurance comparison service, the most relevant questions will be whether the property is occupied in the day and/or night, plus whether your home has any business or professional use.
You should answer 'yes' if you have any regular business-related visitors to the property (more than once a month), if you or anyone else run a business from the property, or you have paying guests staying there.
If you only occasionally work from home for your employer and the property doesn't have any other business use, then you should answer 'no'.
If your working circumstances change in the course of the policy it's essential that you tell your insurer, because using your home as a place of business will affect how your cover is assessed.
Failing to declare to your insurer that you work from home could mean that you'll invalidate your policy if you need to make a claim, so it's important to keep your provider up to date with any changes.
Business equipment and home insurance
On 20 August, 2014, Gocompare.com used the matrix of independent financial researcher Defaqto to find out how many home insurance contents policies offered cover for business equipment.
Of the 321 policies analysed, 280 offered cover as standard and 16 as an optional extra, meaning that just 25 couldn't offer business equipment protection at all.
But while business equipment cover may come as standard on the majority of policies, the level of protection varied dramatically.
Of the 280 policies which included business equipment, 58% offered cover ranging from £5,000 to £9,999, while 21% offered cover exceeding £10,000.
Some had more limited protection - 5% of policies offered cover of £3,000 or less.
Some policies don't state a specific amount, instead covering a percentage of the overall amount of contents cover on a policy.
Types of business use on home insurance
Insurers recognise three main classifications of home working on home insurance policies:
Clerical business use only
Regular business visitors to the property
Other business use
Clerical use
If you work from home and use office equipment - such as a desktop or laptop and printer - then you're likely to need insurance for clerical use, which you will need to declare to your insurer.
Adding this to your policy probably won't have a major impact on the cost of your cover, and you may even find your premium decreases as a result of your presence in the home during working hours.
If you're home-working for an employer your employer's insurance may cover any equipment it owns, so make sure you're not accidentally doubling up on insurance.
If you regularly travel outside the home for business, make sure that your contents are covered when away from home as well.
Regular business visitors
If you regularly have visitors to your home in relation to your business, you'll need to declare this to your insurer.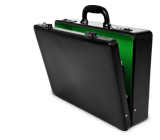 Typical professions that may be affected would be the likes of beauticians, chiropractors and accountants.
Regular visitors to your home could have a bigger impact on your insurance policy, as your home and its contents will be considered to be a higher risk.
Other business use
If you have a business you run from your home, perhaps with a workshop in your house - if, for example, you're a professional potter or carpenter - then this may come under other business use.
If you're unsure how to define your home working, read your policy documents and get in touch with your provider to clarify things.
Other insurance considerations for home businesses
As well as letting your home insurance provider know that you're working from your house, if you have a home business you should really be thinking about whether you need business insurance to protect your venture.
For instance, if you store business stock in your home, it may not be covered under your standard home contents policy so you might need to buy a separate policy for it.
If you have visitors to your home for business purposes, you may well need public liability insurance, which could cover you for claims made by members of the public who visit your home.
If you employ a small number of staff who work from your home you may need employers' liability insurance, but this will depend on the circumstances.
You may also wish to consider professional indemnity insurance, which could protect you if a client believes you've been negligent in your work.
Insurance for Airbnb hosts
The rise of peer-to-peer holiday lets - most notably Airbnb - is another pertinent reason to be wary of exclusions on home insurance, not to mention mortgage contracts and/or tenancy agreements.
"Lower accommodation prices and the ability to 'live like a local' have made Airbnb and other social travel websites incredibly popular," said Gocompare.com's Ben Wilson.
"Many people use these sites to earn extra income from their homes, but welcoming paying guests without first checking the implications for your home insurance, lease or mortgage could be a costly mistake.
"Your insurer will want to know if you plan to let out your home in part or entirely, even on a short-term basis. They then may refuse cover, charge an extra premium or put restrictions on the cover provided.
"For example, theft may be excluded unless there are signs of a break in. If you don't tell your insurer about your home-host plans, then they may refuse to pay any claims and your insurance could be invalidated.
"Some peer-to-peer lending sites provide insurance cover for home-hosts, but cover for damage to property is generally limited and personal liability is typically excluded."
Always check your cover
"Business use in the home can vary from basic clerical work some self-employed people may do, to having regular visitors to the property," said Wilson.
"Depending on your situation you may need certain liability cover and maybe extensive cover for your business equipment.
"Working from home can be an advantage and certainly a commute from your bedroom to study won't be fraught with hassle.
"But keep your working life as easy as possible by making sure you and your business are covered correctly.
"Always check your policy and speak to your insurer if you're not sure."
By Emily Bater