Learn the basics of home phone landline rental and read more about tariffs, bundles and international calls.
Key points
Think about both landline rental charges and the right home phone tariff for your needs
Bundling a home phone deal with a broadband and/or TV package could be cheaper and more convenient than sourcing services separately
Gocompare.com only offers home phone comparison as part of bundled deals - you can't compare landlines without broadband
It's possible to get broadband without a landline, but your choice of providers will be limited
You'd be forgiven for thinking home phones were nearing extinction, but they're still doggedly surviving.
The landlines that go with them are rented from a supplier for a monthly charge.
Paying for your annual landline in one go will typically be cheaper than paying monthly - most providers offer an option allowing you to pay 12 months up front in one lump sum.
Line rental is often bundled into packages which includes other services, like broadband and/or digital TV.
Bundling products in this way is likely to be cheaper and more efficient than sourcing each service separately.
Home phone landline rental suppliers
BT was once the UK's only home telephone operator, but there are now numerous other telecoms providers offering landlines, including Virgin Media and TalkTalk.
Do I have to have a landline to get broadband?
No is the short answer - but your options are limited. If you're not bothered about having a phone landline, it's still possible to get broadband.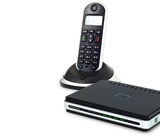 Virgin Media fibre optic broadband doesn't need a phone line, but this option isn't available to every home in the UK.
At the time of writing (February 2017) Virgin Media is the only mainstream telecoms provider to offer broadband without a phone line because its fibre optic network is separate from the copper wires used to carry the older form of broadband.
There are also smaller companies that deliver fibre broadband directly to your home - this is known as fibre to the premises (FTTP). FTTP is especially useful for those who struggle to get broadband in rural areas but availability is limited. Companies such as Gigaclear and Zen Internet offer FTTP across the UK while others specialise in certain areas, such as Gigler in Bournemouth.
If you're interested in fibre optic broadband, as always you should compare the overall cost and service to ensure you're getting the right deal for your needs.
Satellite broadband is also an option in any area where there's a clear view of the sky. A provider will fit a satellite dish for you - you'll also need a modem and a wireless router. You may be able to benefit from the government's Better Broadband Subsidy Scheme which offers help for those who aren't able to get an affordable broadband service of at least 2Mbps, this runs until December 2017.
Other suppliers, such as Vodafone, are doing away with line rental fees but you'll still need to have a landline in place.
However, if you live in Central London or Swindon, you'll be able to take advantage of Relish - a broadband provider that uses 4G and wireless networks so you don't have to bother with a landline at all.
Home phone bundles
If you shop for a home phone deal through Gocompare.com you'll be offered it as part of a bundle, which means that other services (broadband and a TV package) are tied in with your phone line for one set monthly fee.
While the cost of the home phone package itself sometimes appears negligible, the line rental charges are typically more significant
The main attraction of bundled products is their cost and convenience.
Bundling a package of broadband and TV in with your home phone could prove cheaper than sourcing each service separately.
While the cost of the home phone package itself sometimes appears negligible, the line rental charges are typically more significant.
Once you've decided on the right bundle for your needs, make sure you check the terms and conditions of the contract and confirm the duration and cost.
Home phone tariffs
After selecting your landline supplier you can choose between different tariffs, and finding the right one could help you keep your bills down.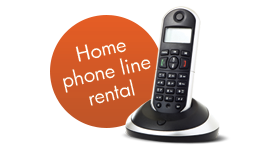 If you're happy to save chatting for evenings and weekends, then such a tariff could be the right one for you.
Calls made outside that time will be charged at a set rate, so if you want more cost-efficient calls at any time of the day then think about an unlimited tariff, or anytime calls.
Depending on the supplier, you could also get free calls to mobiles.
Picking a plan suited to your talking habits will mean that you're less likely to be surprised by unexpected bills at the end of the month.
This is just one of the ways you could save money on your home phone bill - there are lots more.
If you're planning on taking out a plan which includes free calls, check with your provider that certain numbers are included.
Some providers charge for calls to 08 numbers unless they're freephone (0800) numbers, so if you do call these numbers regularly you'll have to pay for the privilege.
Likewise, you'll also pay for any calls you make to mobile phones, unless your plan includes these.
To keep costs down, you could use a website or app to make free calls to family members and friends. Skype and WhatsApp require an internet connection to call other users via Voice over Internet Protocol (VoIP) technology.
They're usually free to download but you may have to pay for certain features such as conference calling.
Making a call via the internet can keep your home phone bill down but may eat into your data allowance if you're not connected to broadband - bear this in mind when using these services.
International calls
It's possible to get international talk plans, which could be useful if you call abroad often.
You can also cut the cost of international calls by using a secondary supplier (choose the one that offers the cheapest call rates for the country you dial most often).
See also:
You may need to dial a code prior to dialling the international number in order to route through the supplier you've chosen.
When considering overseas calls, though, think about whether it would be cheaper to avoid the phone altogether.
VoIP is perfect for contacting family abroad so take advantage of services that allow you to talk over the internet.
Shop around
The home phone line tends to get neglected when we shop around and compare deals - hence why so few people switch.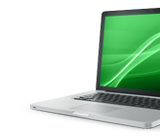 According to research by Gocompare.com, only 8% of consumers switched their landline provider in 2015.[1]
Lots of us would like to make savings by switching home phone supplier and the key to saving money is to compare providers and deals.
To do this through Gocompare.com's home phone comparison service, just enter your postcode to check availability in your area and then select your choice of tariff for home phone and broadband, or home phone, broadband and TV.
Although it's possible to make significant savings by switching suppliers, it's worth looking for the deal that best suits your needs, rather than choosing on price alone - that way you'll get the most value for money.
When comparing deals, you should ask yourself:
When do I make most of my telephone calls?
If there is a free call allowance, what does it include?
Do I mostly call landlines, or are a lot of my calls to mobiles or international numbers?
What add-ons are available and how much do they cost?
Do I want to bundle my telephone calls, line rental and broadband in with other services, such as TV?

Did you know...?

Switching supplier doesn't mean switching your number

Is customer service important to me? If it is, then it's well worth reading customer reviews online before you commit to a contract
Things to consider when switching
The small print
Read the small print for details of the minimum contract length, fees and charges, and other key considerations.
Will I have to change my number when I switch suppliers?
The good news is that switching supplier doesn't mean switching your number.
There'll be no interruption to your service when you switch supplier.
You can also keep line rental features such as premium rate barring and call answer services, but - depending on the supplier and tariff you're switching to - you may need to add these on at an extra charge.
This is one of the reasons why it's so important to read the small print before you commit to a new contract.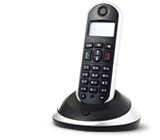 Will my service be disrupted when I switch?
There'll be no interruption to your service when you switch supplier.
Your new supplier will notify your old supplier that the switch is taking place, and you'll have a cooling-off period during which you can change your mind.
You'll receive a communication confirming the date of the switchover and from that date onwards you'll be subject to the terms of the new package.
By Emily Bater