Find a great deal on hotels in Athens
Channel the Greek gods of money-saving and get a great deal on your holiday to Athens with GoCompare.
Key points
Booking up your Athens hotel in advance could result in an early-bird rate that's cheaper than the same booking made later on
A last-minute booking could also result in a bargain hotel price, although you do run the risk of places being fully booked
Comparing hotels with us can help identify availability and some amazing hotel prices, while also highlighting venues you may not have considered
The largest city in Greece, the country's capital and a location dripping in history, the iconic Greek city is almost on a pedestal all by itself in terms of myth and legend. Few countries in the world boast the colourful, fabled tradition of the Hellenic Republic. 
From the sights and the food to the music and folklore, Greece has personality for days. Add to that a beautiful summer climate that reaches average highs of mid-30s Celsius and it's no wonder Athens is such a beloved destination for tourists the world over. 
If you happen to be one of those tourists, you're in luck! This page is chock-full of hints and tips designed to help you find a great hotel, in a fantastic location for an even better price.  
The following hotel details were all correct in summer 2018. 
What are the best hotels in Athens? 
There are a range of five-star hotels in Athens to choose from, ranging from the stunningly breathtaking to the remarkably grandiose. However, when it comes to luxury hotels in Athens, they don't come much more luxurious than the Hotel Grande Bretagne.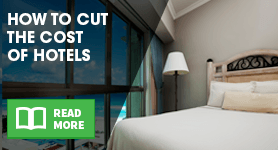 Founded in 1874, the charmingly neoclassic Grande Bretagne has earned a reputation as a hotel to the stars in recent years. And it's easy to see why. Boasting 320 rooms and situated in a prime location on Syntagma Square, the hotel has views of the Parliament, National Gardens and the Parthenon. It's also right next to a Metro station and just a short stroll from shops, museums and plenty more besides. 
As for the on-site facilities, the GB Spa alone is reason enough to visit, equipped with various thermal and herbal steam rooms. Signature treatments include ESPA and Valmont facials and massages, as well as mud chambers, ice fountains and a reflexology foot spa. Meanwhile, the wellness facilities extend to a gym, indoor and outdoor pools, barber shop, as well as a hair and nail salon. 
With stained-glass ceilings, marble décor and antique furnishings, the Grande Bretagne permeates class from every feature. A selection of bars and a rooftop garden give you options aplenty if you're looking to soak up the ambience. There's also a 24-hour butler service for those guests lucky enough to be staying on the sixth and seventh floor. All in all, not too shabby. 
Did you know...?
In July 2018, Athens still holds the World Meteorological Organisation record for the hottest European temperature on record. Athens rose to a sweltering 48 degrees Celsius on 10 July 1977. Greek god of the Sun, Helios, must have been working overtime that day!
Meanwhile, an entirely different option is 21-room AthensWas. The interiors offer somewhat of a retro feel, with auburn curtains, brown leather sofas and patterned carpets gracing each room. The views of Acropolis and the Temple of Olympian Zeus juxtapose retro with ancient to create a truly unique package. The food is undoubtedly another highlight. The rooftop a la carte experience, overlooking the aforementioned sights, combine to create pure Greek magic and a dining experience unlike any other. 
For something altogether more modern, the centrally-located NEW Hotel offers contemporary luxury with a creative flair to create an inviting setting with imaginative décor throughout. Thematic interiors make each of the 79 rooms a feast for the eyes, while the food in the two on-site restaurants is guaranteed to impress. Despite its name, the NEW Hotel still retains the original 1940s marble staircase of the Olympic Palace Hotel that preceded it, adding to the quirky allure of this one-of-a-kind venue. 
See also:
Flights to Athens
Athens airport transfers
Where can I find the cheapest hotels in Athens? 
Whether you're looking for boutique hotels in Athens, hotels near Athens Airport (ATH) or simply hotels with pools, GoCompare can help you find some of the best hotels Athens has to offer in an instant... And at a great price to boot. 
Grand hotels don't need to come with a grand price tag attached. Comparing your options can highlight a whole list of surprisingly cheap hotels in Athens, without compromising on quality. Plus it could also help unearth some real hidden gems you may have overlooked. 
Another great way to save money on your holiday to Athens is to simply get ahead of the curve and book up in advance. Getting your trip signed off ahead of time can instantly secure a lower rate, while it also helps alleviate stress by giving you plenty of time to prepare. 
If you do happen to miss out on the early-bird deal, there are still options available that can be a real bargain. When it comes to last-minute hotels, Athens is just like any other European country and you could very easily find yourself in a top-notch hotel for a low, low price. However, as always, this isn't without risk as there's no guarantee of availability. 
By Martyn Grant