Looking for somewhere to stay? Compare hotels in Bali
So, you've booked your flight and planned in plenty of time to relax at the beach. But where should you stay in Bali?
Key points
There's no international hotel-rating standard, so use customer reviews to help you decide on the right hotel for you
Don't ignore two-star hotels just because of their rating – they might be better than you expect
Compare prices to enjoy a luxurious stay without breaking the bank
Bali hosts a range of hotels, from the truly luxurious to the cheap and cheerful, catering to every traveller's needs.  
Hotels in Bali 
As ever, our advice is to shop around and do your research. 
That said, Bali is comparatively inexpensive, so you may find that your pound goes further. 
What if you want to push the boundaries? 
Can you afford a five-star hotel in Bali? 
There's no international standard for what constitutes a five-star hotel, so you have to use customer reviews to determine if it's truly a five-star hotel. 
Our partnership with weholiday.co.uk allows us to help you compare hotel prices. 
At the time of writing, there are numerous five-star hotels. 
They range in price from near-enough £30 per night at the cheapest to (make sure you're sitting down) around £2,400 at the most expensive.  
While it's perfectly possible to stay in a five-star hotel, your hotel may not be what some others consider a five-star hotel - so be sure to read real travellers' write-ups.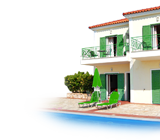 Shop for creature comforts 
The assortment of hotels in Bali offer all sorts of experiences.  
Some come with personal butlers and a complete range of spa packages, while others are more down-to-earth with a nice pool and a good restaurant.  
Cheap hotels in Bali 
You can stay in Bali for as little as £10 a night, and there's no shortage of cheap hotels for those who are travelling on a serious shoestring budget. 
All-inclusive hotels in Bali 
Those cheap hotels may not be great value for money, however. You may end up having to pay extra for various amenities, so you might be better off spending a bit more on an all-inclusive hotel. 
What to expect: three to five-star hotels in Bali 
Many of the three-star hotels offer the standard amenities like free wi-fi and a private bathroom.  
Some are more luxuriously-appointed, and offer a pool, several restaurants and bars, plus on-site laundry facilities. 
if you're willing to pay for a piece of luxury, some five star hotels offer personal butlers and cooking classes
As the ratings increase, the amenities on offer become even more high-class.  
Personal butlers, full spa packages and cookery classes are a feature in some of the most highly-rated locations. But such luxury doesn't come cheap. 
A stay at some of the five-star all-inclusive hotels might set you back a minimum of around £175 per night. So if it's luxury you're after, you may want to start saving up! 
There are also plenty of all-inclusive hotels across the range of ratings that have a more authentically Indonesian aesthetic, but marry it to the amenities and luxuries that tourists might expect. 
Get what you pay for? Hotels with less than a three-star rating 
There are numerous hotels in Bali with a rating that doesn't hit three stars, but don't let this put you off.  
Luxury hotels in Bali can be as much a destination in themselves as somewhere to lay your head. So the lower-starred hotels may be better suited as places to crash after a day's trekking, tanning or surfing. 
Some of the two-star hotels are hostels, which can be incredibly cheap at the equivalent of around £4 per night for an experience rated highly by customers.  
Use the customer reviews to determine whether you might be better off saving money on your hotel by going for two stars. 
Best hotels in Bali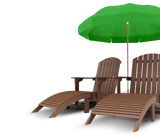 Although every experience will differ, the hotels in Bali are mostly highly regarded, with plenty of good reviews. 
City chic in Denpasar 
Denpasar is the capital of the province of Bali, so the hotels are mainly city-centre high rises - though there are some that look out over the beach. 
Beach huts in Kuta 
The beach resort of Kuta is home to plenty of plush hotels, but also hosts plenty of beachfront hotels and beach huts. You can shop around using our hotel comparison to check out the beachy retreats available. 
Villas and luxury accommodation in Seminyak 
Seminyak is known for its luxury hotels.  
Regularly appearing on 'best hotels' lists is The Legian Bali, an elegant beachfront hotel which boasts an infinity pool, complimentary yoga sessions, and free bicycles for travel around Seminyak.  
Unique and boutique hotels in Ubud 
Ubud is famous for its monkey sanctuary, but is also home to one of the world's most highly-regarded infinity pools at the Hanging Gardens hotel.  
Elsewhere, the Chedi Club Tanah Gajah boasts a set of secluded villas, all luxuriously appointed with their own personal art collections. 
How to get a cheaper hotel in Bali 
Although not all cheap hotels are good hotels, there are plenty of great hotels in Bali that cater to those with a low budget.  
Even in high-end hotels, you can enjoy a luxurious stay without breaking the bank. 
Thanks to our partnership with weholiday.co.uk, we can help you find the right hotel for your budget. 
By Nick Dunn