Dip your toe in the Bath hotels guide from GoCompare!
When in Bath, do as the Romans do! Read our guide to hotels in Bath to find your perfect villa. (Other types of accommodation are available.)
Key points
Many of city's boutique hotels are in Georgian townhouses
The only hotel with natural thermal water in the UK is in Bath
Parking can be an issue in Bath. Factor this in when searching for hotels in Bath
The beautiful city of Bath has been welcoming visitors for over 2,000 years. The Romans arrived to bathe in the thermal waters. The middle ages saw the construction of the abbey and the coronation of kings. The Georgians flocked for the fashion and frivolity. But what do you have planned for your visit to Bath? And where would you like to stay?  
Hotels in Bath – something for everyone 
While Bath is a small city, it's perfectly tuned for tourism. You'll find luxury hotels (with spas of course), converted townhouses and bespoke B&Bs in abundance. Scan what's out there and compare prices! 
How to find your favourite Bath hotels      
So, what kind of stay are looking for in Bath?
All facts and features were correct in May 2018.
Top hotels in Bath city centre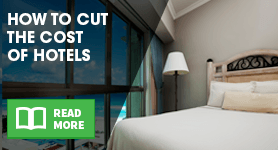 The AA Hotel of the Year 2017-18 is in Bath. It's The Gainsborough Bath Spa, and is the only hotel in the UK with its own natural thermal waters. Also highly regarded is The Royal Crescent. It's a luxury hotel in two townhouses in - you guessed it - the Royal Crescent. The Macdonald Bath Spa is another popular hotel here.  
In fact Bath is dripping in luxury hotels, so have a look and compare what's out there. 
Hotels near Bath  
The idyllic Somerset countryside outside Bath is a wonderful place for a weekend break. Look into The Pig Near Bath in Pensford. Or maybe you'd prefer Babington House? The Guardian calls it "the grande dame of English country hotels". The county is dotted with country houses that have been converted into hotels, so take a stroll around the options available.  
Hotels in Bath with parking  
Bath city centre is not a car-friendly place. As such, there are few hotels with on-site parking in Bath. But here's some that do: Apsley House, Grays and The Bath Priory.  
Instead a lot of hotels offer vouchers and discounts for on-street parking. So compare prices to find the right deal for you.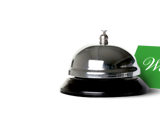 Boutique hotels in bath 
Bath's Regency townhouses and Palladian mansions lend themselves to a boutique makeover. If you're looking for small, unique, characterful hotels in Bath then you're in luck. 
Have a nosey at The Tasburgh House, The Abbey and Francis Hotel Bath. Otherwise try one of our searches for more choice and price comparisons. 
Romantic hotels in Bath 
If all that steamy water makes you hot under the collar then you might want to think about Marshal Wade's House. Located next to Bath Abbey and opposite the Roman Baths, it's a Landmark Trust property that exudes class. 
But Bath is a sophisticated, intimate city and many of the hotels make a great base for a romantic break. 
Hotels near Bath University 
The main University of Bath campus is just over a mile east of Bath city centre. As such, most of the hotels mentioned in this guide will be within walking distance. The closest accommodation is the YHA Bath Hostel if that floats your boat.  
Dog-friendly hotels in bath   
The Holiday Inn Express Bath allows small dogs to stay for a fee. The Abbey Hotel also advertises itself as a dog-friendly hotel in Bath. Shop around and compare what's out there for you and your pooch.  
Get great Bath hotel deals at a cheaper price  
Prices can spike in mid-to-late May. This is when the Bath Festival usually happens. It replaced the Bath International Music Festival and the Bath Literature Festival in 2017.  
The height of summer though is peak season for the city. Bath can also get full to bursting when the Christmas market comes to town. 
Otherwise here's a few more tips: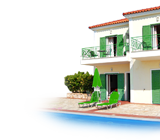 What does your hotel charge for cancellations? Bear this in mind when booking 
Book well in advance – this will usually score you the best discounts 
Midweek is usually a lot cheaper than weekends 
Try to be flexible with your dates if possible  
And always search and compare prices on hotel rooms. 
By Sam Easterbrook