Sleep soundly and spend your yuan wisely with our guide to hotels in Beijing
It might be home to the Forbidden City, but that shouldn't stop you reading the GoCompare guide to hotels in Beijing.
Key points
You have to fill a form out for the local Public Security Bureau within 24 hours of arrival. A copy of your passport will also be taken. Your hotel will sort this for you during check-in
Courtyard hotels offer charming atmosphere and ooze history. They're often found in Beijing's hutongs (alleyways)
Fire safety standards are lower in China than the UK. Check your accommodation has a working fire alarm and that the fire exits aren't blocked
The ancient imperial history. The cutting-edge cityscape. The cultural heart of a world power. Beijing has a little bit of everything for everyone - and my word, the food! You could explore Beijing for weeks and only scratch the service. But no matter how long you're in Beijing, you're gonna want somewhere nice to stay - so let's look at hotels in Beijing.
Beijing hotels – something for everyone 
As one of the biggest global cities going, you'll find hotels and hostels to meet all budgets. 
After international five-star mega-brands with conferencing facilities? Not a problem. More of a backpacker? There's plenty of hostels. What about tiny hotels that have been open for centuries? In spades, we tell you. And whisper it: there's even little boutique numbers that'll have hipsters crying over their dim sum. Explore what's out there and compare prices! 
Hotels in Beijing - how to find your favourite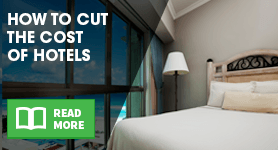 Whether you're coming for business or pleasure, you're sure to find exactly what you want in Beijing.  
One thing to note is that zhaodaisuo are off limits. These cheap guesthouses are generally inaccessible to foreigners. This is due to all hotels having to register foreign guests with local police. Five-star hotels and youth hostels usually have English-speaking staff, so can liaise between guests and police. Hotels geared towards Chinese visitors may not have such staff, and try to avoid the hassle. 
Five-star hotels in Beijing  
Beijing has plenty of international five-star luxury hotels. Think Hilton, Hyatt and St Regis. Beijing Hotel NUO (formerly Raffles) and Aman at the Summer Place are highly-regarded too. 
Many were built for the 2008 Summer Olympics, and with plenty of options comes competition for customers. That's good news for you, as you can often find luxury rooms for under 1,000 yuan (around £110). Off-season, don't be surprised to see discounts of up to 70% on offer. Compare hotels to find the right rate for you. 
Beijing airport hotels  
If you're flying to China, chances are you'll be landing in Beijing Capital International Airport (PEK). Don't fancy jumping on The Airport Express and heading into Beijing? Then there's a few hotels near Beijing airport. Langham Place scores well on reviews and it has a free shuttle bus service. Otherwise shop around and compare prices. 
Hutong hotels in Beijing, China 
The ancient, maze-like alleyways of central Beijing play host to markets, marvels and much, much more. And you'll find plenty of accommodation too in the hutongs. These traditional courtyard hotels let you step back in time and experience a unique side of Beijing. 
Consider looking into Graceland Yard, Dragon King Hostel and Courtyard 7. Book well in advance though, as many courtyard hotels only have four or five rooms. 
Did you know...?
Beijing has six Unesco World Heritage Sites
Boutique hotels in Beijing 
Beijing used to be crammed with uniform and drab hotels. Not anymore. China's designers and architects have been unleashed and are creating more interesting places to stay. Dotted across the city, you'll find a wide range of bespoke, boutique hotels. 
Check out Orchid, Nostalgia Hotel, Opposite House Hotel and Hulu Hotel for starters. When you're ready, compare room prices to get bang for your yuan. 
Gay-friendly hotels Beijing  
Homosexuality is not banned by Chinese law. Yet public attitudes are less tolerant than in Britain. And public displays of affection can attract negative attention. In fact, authorities can take an unfavourable view on LGBT+ issues. 
Saying that, there are areas of Beijing with clusters of gay-friendly venues. Consider staying around in the Sanlitun area and around Wangfujing Street. Shop around and see what's what. 
How to find cheap hotels in Beijing  
Shopping around and comparing prices is the best way to stretch your yuan. But here's a couple more tips on lowering the cost of your Beijing hotel: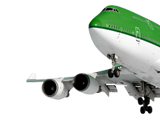 Avoid peak season - prices tend to go up in July and August 
The Lunar New Year, AKA Chinese New Year will see hotel prices rocket 
May Day (1 May) and National Day (1 October) will also see spikes in room costs 
If you're travelling in the off season, look at some of the luxury five-star hotels – they often slash prices in winter 
Note there isn't a universal hotel rating system – what's four star in one country might not be the same in another 
If you're staying at a mid-range, Chinese-run hotel, there's usually discounts available if you ask 
Book in advance – this'll usually guarantee you the best discounts 
Have a look at your hotel's cancellation policy in case it charges 
Try to be flexible with your dates  
By Sam Easterbrook