Compare hotels in Berlin quickly and easily
Berlin is home to hundreds of hotels, suitable to everyone's needs. Whether you just want a place to lay your head or prefer the lap of luxury, we can help find the right hotel for you.
Key points
There are hotels to suit all kinds of budget in Berlin
The price of hotel rooms can change daily, so check online frequently to bag a bargain
Berlin offers some hotels that cater exclusively to LGBTQ+ tourists
Berlin is a city famous for its historical architecture, museums, nightlife, and its rich history. So it's no wonder that tourists flock to the city in their millions. 
A wide range of hotels and hostels caters to these tourists, so we've put together a guide to help you compare the best ones for your needs. 
Hotels in Berlin 
The price range of hotels in Berlin extends from hostels at the equivalent of around £10 per night all the way to palatial five-star offerings that come in at over £200 per night. 
Cheap hotels in Berlin 
Generally speaking, the cheaper hotels are further out from the city centre, ranging in price from around £10 per night upwards.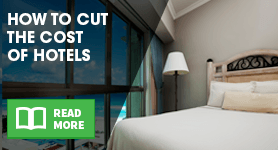 Such hotels don't always attract high ratings, with several suffering from only one or two star ratings.  
This doesn't necessarily make them bad hotels, and backpackers and tourists on a budget may well appreciate the low cost of the rooms. For example, some hostels offer both private rooms with the option of en-suite bathrooms, or dormitories with shared bathrooms for the low price of £17 per night.  
If you're backpacking, or on a budget, this is quite a good option. Using customer reviews is probably the best way to help determine whether you'd be better off in a cheaper hotel or hostel. 
Hotels in Berlin city centre 
The hotels in Berlin's Mitte district, which is in the centre of the city, tend towards the more luxurious. This also makes them much more costly.   
The Hotel Adlon Kempinski Berlin is located right next to the Brandenburg Gate. It's even hosted the Queen, as well as the late king of pop Michael Jackson, and offers a variety of lavish facilities.  
This has driven the price to over £200 per night in 2018. It's one to consider for very special occasions only, but there are plenty of similarly prestigious hotels at lower prices.  
Design hotels in Berlin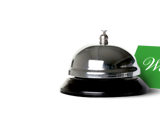 Despite its nickname of The Grey City, Berlin is also home to some of the world's most interesting architecture.  
Many of its hotel buildings reflect pre-war styles, such as Das Stue, which is situated in a 1930s neo-classical building with modern interior decorations. It's right in the heart of Berlin, just a stone's throw away from the zoo.  
Showing off a more contemporary design is nhow Berlin, a music hotel which contains two functional recording studios, as well as electric guitars for guests to borrow.  
Mixing modern elements with older, more sophisticated historical architecture is Hotel Zoo. This opened in 1911, but was recently renovated to give a more modern edge to its design. 
Gay friendly hotels in Berlin 
See also:
Flights to Berlin
Berlin airport transfers
Berlin has become famous all over the world for its exciting nightlife, and more recently, as a hub for LGBTQ+ tourism. Numerous hotels and hostels in the city cater exclusively for tourists who identify as LGBTQ+, particularly in the Schoeneberg area of the city.  
These hotels vary in price on a scale comparative to other hotels in the area, allowing those wanting to explore the bohemian nightlife to do so without breaking the bank.  
Top tips for cheaper hotels in Berlin 
Hotel prices can fluctuate daily, but we can help you keep an eye on them thanks to our comparison service. We can compare the prices of hundreds of hotels daily to help you find the right price for you. 
By Nick Dunn