Compare hotels in Birmingham with our guide
Birthplace of heavy metal, there's plenty of accommodation on offer in Brum. In this guide, we respectfully raise the horns to Birmingham hotels.
Key points
Birmingham has a hotel to suit every traveller's needs
Prices in the hotels fluctuate more-or-less daily
Events in the arenas of Birmingham can lead to higher prices in hotel rooms
If your holiday experience involves lots of living after midnight, but you want to wake up refreshed and ready to take on the world, a good hotel is a must. 
So, whether you're taking in the sights and sounds of the home of heavy metal, or enjoying death by chocolate at Cadbury World, we've put together a guide to the hotels and hostels of Britain's second-biggest city to help you out. 
Hotels in Birmingham 
Birmingham is the fourth-most visited city in the UK by foreign visitors, and has a wide variety of hotels to suit all travellers. From the lap of luxury to intimate hostels, Birmingham's hotels cater to everyone. Not only do they have the marvellous city of Birmingham on their doorsteps, but some of the hotels are even destinations in their own right. 
The following details and ballpark prices were correct in May 2018. 
Cheap hotels in Birmingham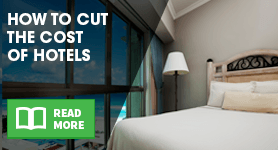 The price of a hotel room in Birmingham can vary easily, depending mainly on how far ahead of your stay you book it and which hotel you want to stay in. If you just want somewhere to lay your head after enjoying a gig in the Genting Arena, there are plenty of hotels whose prices start at around £30 per night. For example, the pod rooms in the Nitenite City Hotel start at around £40 per night. 
If you'd prefer something a little more luxurious, then there are upmarket hotels like the Hyatt Regency or the Edgbaston, where prices start at around £100 per night. 
Hotels at Birmingham Airport 
Birmingham's international airport hosts two hotels on-site: an Ibis and a Novotel. Both use the airport's car parks, and are within walking distance of the terminals, making them ideally situated for tourists with early-morning flights. Further away, but still affiliated with the airport, are a Travelodge, a Holiday Inn, and the Genting Hotel at Resorts World.  
Birmingham NEC hotels 
Among its many attractions, Birmingham boasts the National Exhibition Centre. The venue for Iron Maiden's famous live album Maiden England, it hosts the annual international Crufts Dog Show, as well as the Birmingham Comic Con and the BBC Good Food Show among many others. 
Hotels nearby tend to raise prices during big events. But on an average night, you might be able to get a room at somewhere like the Hilton Birmingham Metropole Hotel for around £70 per night. 
Birmingham is also the birthplace of heavy metal music, being the home of both Black Sabbath and Judas Priest. As such, it has a thriving music scene, with venues like the Genting and Barclaycard Arenas regularly selling out performances from acts like Kylie Minogue, Paul Weller, Roger Waters, and Lenny Kravitz. 
Hotels near these arenas sometimes vary their prices depending on what's on in the venue – so a performance from Kylie Minogue may lead to higher prices than a gig by Lenny Kravitz. No offence, Lenny! 
Top tips for cheaper hotel prices 
The price of a hotel room can change across a day, so compare prices – ideally well ahead of time – to find the right hotel for you. If you book your hotel via GoCompare, you can rest assured that it'll be ATOL and ABTA protected, so your booking will be secure and safe.  
By Nick Dunn