Hotels in Bora Bora – paradise?
Beachfront villas, overwater huts, garden-view suites and tents. Yep, tents. Let's look at some of the hotel and accommodation options in Bora Bora.
Key points
As a popular destination for honeymooners and families, much of the accommodation on Bora Bora is four or five-star rated
There are a few three-star hotels peppered around for those on a tighter budget. Avoiding peak seasons is also a good idea for those on a shoestring
You could treat yourself to an overwater hut. Read on for more info, but they'd definitely float our boat!
Bora Bora is a French Polynesian island in the Pacific Ocean. It's a popular destination for families, weddings and honeymooners, as well as those that enjoy water-orientated sports and activities.  
There are plenty of hotels to choose from in Bora Bora, and there are even some quirky options on the market too.  
Get your mermaid tail ready and let's dive in to learning about hotels in Bora Bora.  
Bora Bora hotels 
If you're interested in holidaying in Bora Bora, we're pretty sure you'll have come across some fantastic pictures of the hotels there while doing your research.  
Most of the hotels in Bora Bora are luxurious and offer great views of your surroundings, whether you stay in a beachfront villa or an overwater hut.  
To help take some of the jargon out of comparing hotels, we've put together this little guide, to explain what hotel ratings are, the different board and room types available, and even some tips to making the most out of your hotel. 
By the way… 
As well as being an island in the Pacific, Bora Bora is also a beach club in Ibiza.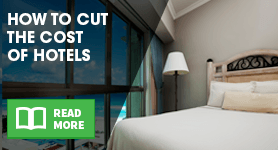 To learn more about Spanish holidays, why not take a look at our Spain articles. Or you could check out our holidays in Bora Bora guide. You never know – Bora Bora could be the destination you never knew you wanted to visit!  
Hotels and star ratings 
Star ratings are a common hotel classification system. Hotels are rated between one and five stars, with one being the lowest and five the highest.  
Hotels are given a star rating based on things like room quality, cleanliness and amenities. Keep in mind though that there isn't a universal rating system, so standards may vary from country to country. But some comparison sites will show the UK star rating equivalent, to make finding a suitable hotel easier.  
Most hotels in Bora Bora are four and five-star resorts, with a few three-star hotels dotted around. These hotels tend to be quite pricey, costing anywhere up to £1,200 per night!  
Bora Bora Board type 
Board type refers to what meals, drinks and other perks will be included with the price of your stay. Let's look at the hotel board types offered by hotels on Bora Bora:  
All-inclusive  
If you choose an all-inclusive Bora Bora hotel option, you'll get breakfast, lunch, dinner and (usually locally-produced) drinks included in the price. Things like snacks and ice creams are sometimes included too.  
Bed and breakfast 
Bed and breakfast (B&B) is one of the most popular options for holidaymakers in Bora Bora, as you only pay for your hotel room and breakfast, giving you the freedom to choose where you eat lunch and dinner.  
Room only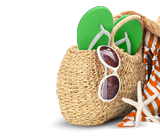 Pretty much what it says on the tin – you pay for your room only, and drinks and meals would be an additional cost.  
Hotel board types change all the time, so do your research before booking to make sure you get something that works for you.  
Room types 
Now we've covered various board types, we can move on to room types.  
Bora Bora is mostly comprised of luxury resorts, beachfront hotels and villas.  
A few of the resorts in Bora Bora are built on their own private islands, so you'll have access to private beaches and activities. Normally, hotels in Bora Bora will have a choice of garden suites, beachfront rooms as well as a couple of overwater huts. 
But what's all the fuss about Bora Bora's overwater huts?  
Overwater huts 
Okay, so the word 'hut' doesn't do them justice - but they're basically a standalone hotel room put on stilts over the lagoon, and anchored to the sea bed by sturdy pillars. Overwater accommodation is connected to other huts and the land by walkways.  
Although they may look a little rustic on the outside, the huts are luxurious on the inside. Overwater huts are also referred to as overwater bungalows and villas. Some have areas of glass floor, allowing you to see the sea underneath, as well as private decks, allowing you to access the sea easily right from your hut! 
Views and villas 
Beachfront villas and bungalows are another popular option, as they give you great views of the lagoon, with the rest of the resort right on your doorstep.  
Garden-view rooms are also abundant. Bora Bora has a tropical array of flora and fauna, as well as two extinct volcanoes to give you spectacular land-facing views. 
Get your Bora Bora hotel cheaper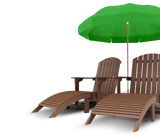 You're probably just as eager to go to Bora Bora as we are, so you might want to bear in mind some of our tips when comparing hotels, to help you find the right accommodation for you.  
Be flexible and avoid peak times if you can when planning your trip. Hotels and flights tend to be more expensive around Christmas, New Year and in the school holidays. Keeping an eye out for off-season deals and discounts might also help you save a bit of money.  
Have a look at the hotel's cancellation policy before you book, and we'd recommend considering travel insurance too. This can help you out if things don't go quite to plan while you're in Bora Bora.  
It's also worth checking out reviews to find out other guests opinions of the accommodation, so you get an idea of what the hotel may be like.  
Bora Bora seems like a pretty spiffing destination, with a range of hotels to suit different needs – don't forget to send us a postcard!  
By Amy Smith