Whether your going full Bordeaux or half Bordeaux, we'll find the room for you!
So you've booked your flights... Now what? Let's check out hotels and accommodation in Bordeaux.
Key points
There's a wide selection of accommodation in the city centre, right in the heart of Bordeaux
Booking up early doors or waiting until the very last minute could see you walk away with a great deal on hotel rooms
Price of rooms and hotels can vary dramatically depending on your dining preferences; eg full boards, half board etc.
For first-time visitors, choosing a hotel in Bordeaux can be like picking out a new aftershave or perfume from a locked cabinet in a department store. While the selection may be plentiful and some may seem more attractive than others, you have no real idea which one is the best until you've tried them out for yourself. 
To help you peek behind the curtain and try before you buy, we've outlined the golden rules of booking a hotel below, designed to help steer you in the right direction. 
Finding a hotel that's right for you 
When booking a hotel in Bordeaux, there are a few things to consider before jumping in with both feet.  
Outside of the obvious details – such as dates, room size and number of guests – you'll also need to decide how you'd like to dine during your stay. This can affect the rate of your stay and also determine how much money you'll need to put aside for provisions while you're away. 
As a rule, most hotels are split into the following four categories: 
Full board 
Full board stay provides you with a room and all of your main meals covered from the point of check-in. This includes breakfast, lunch and evening meal, and can be a convenient solution to any dining dilemmas during your stay. 
There may also be the option for all-inclusive which would extend this provision to snacks and drinks outside of designated meal times as well. However, all-in tends to be more associated with resort locations than city hotels. This option is generally better suited to those that plan to spend extended periods in their hotel.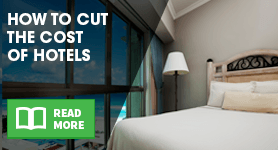 Half board 
For those that plan to venture out in the day – which will likely cover most tourists visiting Bordeaux looking to sample the local delights – this could well be the option for you. 
Half board typically covers breakfast and evening meal, with the lunchtime left for you to explore the eateries of the locale. A hearty breakfast and evening meal could also save you money on eating out during the day. 
This can also be pretty convenient if you plan on going somewhere in the evening, as it allows you to get a hassle-free meal in before you venture out. 
Bed and breakfast 
If the culinary delights of Bordeaux are high on your agenda, bed and breakfast may be a great option to consider. With only your first meal of the day covered in the price, B&B accommodation allows you to make the most of the city and sample the local delicacies for the remaining meals of the day. 
This option is particularly handy for those that don't want to abide by the time constraints that set meals necessitate, while it's also likely to have a reductive effect on overall hotel price.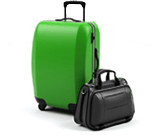 Self catering/room only 
As the name suggests, self catering leaves all the food provision up to you. Self catering means you'll have at least a basic kitchen, and the opportunity to cook for yourself. As for room only, this option essentially includes... well, the essentials – that being the room, the whole room and nothing but the room. 
These options are ideal for those that want to run on their own schedule, looking to wine and dine when they feel inclined. If your wallet is a little lighter than you would have liked, self catering or a room only can be a great way to squeeze a little extra out of your stay and chop a little off the hotel price tag at the same time. 
Which hotels are the best? 
When it comes to scouting out a particular hotel, reviews and recommendations can be a godsend. A decent indication of quality is the star system – although it's worth noting there's no international standard for the evaluation of hotels and restaurants. We're going by our partners in hotel comparison for star ratings. 
With a long list of luxury hotels in Bordeaux, the choice of where to stay is as tough as it is wide. Establishments like the lavish Yndo Hotel and luxurious La Grande Maison de Bernard Magrez commonly grace the upper echelon of five-star venues. 
Meanwhile, there are a variety of five-star hotels in Bordeaux city centre that benefit from the superb location, like the InterContinental Bordeaux Le Grand, which is found opposite the Grand Theatre in the heart of the city. 
If cost is a primary concern, there are even a few top-quality locations that fall into a surprisingly economical price range. For example, L'Hotel Particulier is a 19th-century guest house located just 100 yards from St Andre's Cathedral on a quiet pedestrian street in the centre. 
Outside of that, there are countless four-star hotels in the area, should you wish to open the selection parameters further.
Getting a great deal on hotels 
Lavish, star-clad hotels are great if your budget will allow. However, they can be a serious drain on resources if you're working with tight purse strings. Luckily, there are a couple of simple, handy tips that can help stretch that budget in one fell swoop. 
If you have the holiday planned out in advance, booking up early can land you a serious discount. Similarly, a last-minute booking can see you snatch up a top room at a rock-bottom price. The trick is not parting with your money during that period in-between. 
Ultimately, with so many hotels available throughout the city, a simple comparison of hotels can see you stumble across a great room deal for an absolute steal, all at the tap of a screen or Enter key. 
What are you waiting for? Avoid a hotel faux pas and secure your place in the crème de la crème with GoCompare. 
By Martyn Grant