Don't look a gift horse in the mouth with the Bournemouth hotels guide from GoCompare!
Before you head to the beach read this handy little guide to hotels in Bournemouth.
Key points
Visit outside the school holidays to get the best rates
The UK's only chocolate themed hotel is in Bournemouth
Most of Bournemouth's hotels are within a five minute walk of the beaches
Heading to Bournemouth for business or pleasure? Its history as a prime seaside resort means there's lots of choice when it comes to Bournemouth hotels. And almost all are within a short walk of the beach! 
Hotels in Bournemouth – something for everyone 
Bournemouth has been a tourist hotspot since the Victorian era. You'll find a profusion of luxury brand hotels, bijoux beach-facing establishments, and boutique B&Bs here. See what's out there for you and always compare prices! 
How to find your favourite Bournemouth hotels   
Here for a hen-do? Heading underwater to see the coastal activity park? Sampling a cream tea with a seaside view? Whatever brings you to Bournemouth, you're sure to find a hotel that'll suit you. 
Top hotels in Bournemouth 
Urban Beach made The Guardian's Top 10 places to stay in Dorset in 2012. In fact, it was the only entry for Bournemouth. Think bijou and boutique but not beach - it's a five-minute walk inland.  
Political buffs may wish to stay at the Highcliff Marriott Hotel. All three major parties have held conferences in Bournemouth and most base themselves here. And it was at the Highcliff that Labour met in 1940 to force Neville Chamberlain out and Winston Churchill in.  
Did you know...?
More than 2,000 ice creams a day are served on Bournemouth's seafront
If having a chocolate on your pillow is your highlight of staying at a hotel then get a load of this. Bournemouth is home to the Chocolate Boutique Hotel, "the only chocolate themed hotel in the UK." 
Looking to lower your carbon footprint? The Green House says it's the UK's most eco-friendly hotel, snapping up the Conde Naste Best Green Hotel Award in 2017. And, it's only a five minute stroll to the beach.  
If you're after luxury hotels in Bournemouth, then there's the Hilton amongst many others.  
Bournemouth is a town built for visitors so you have plenty of options. Search around and compare prices to find the right room rates for you. 
Bournemouth beach hotels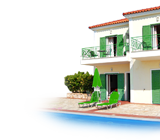 Bournemouth has seven glorious miles of vanilla sand. So there's plenty of hotels on the sea-front or within a short walk of the beach. 
And you can't get much closer than a beach hut. Less than 10 minutes' walk from Boscombe Pier are 15 beach lodges. These wonderful wooden boltholes can sleep four. If you want to wake up and see the sea then you can't beat staying in one of these.  
A little further along the coast, the art deco designs of The Riviera Hotel might be more your thing?  
And if you're looking for bayside boutique hotels but are happy to be outside Bournemouth, then look into The Pig On the Beach. This revamped 18th century villa overlooks Studland Bay near Poole Harbour. 
Spa hotels Bournemouth 
Ocean Hotel is part of the Oceana Hotels Resort in Bournemouth's East Overcliff. It's been voted the as best spa in Bournemouth on TripAdvisor. 
Another popular choice is the Hallmark Carlton Hotel. It has a sauna, spa pool and beauty treatment room.  
And it's hard to ignore the opulent glass-domed indoor swimming pool at the Norfolk Royale Hotel. You can also find a steam room, sauna and spa bath there. 
In fact many of the larger hotels in Bournemouth offer spa and pool facilities. You're sure to find the right one for you if you search and compare what's out there. 
See also:
Bournemouth airport parking
Dog-friendly hotels in Bournemouth  
Bourne Hall Hotel has sea views and welcomes pets for a small charge. The Britannia Hotel also advertises itself as pet-friendly. Hotel Celebrity is reviewed as a dog-friendly hotel, but check before you book. 
In Bournemouth you'll find that many hotels are welcoming pets to stay, sometimes for a charge. Have a look what's available and compare rates.   
Wondering if you take your pooch on the beach? The beaches of Bournemouth usually welcome dogs, but there can be some restrictions. There's no problem in winter, usually off season between 1 October to 30 April, but in summer most of the beaches are off limits, apart from clearly signposted areas. 
Hotels near Bournemouth Airport   
If you're using Bournemouth as a launch pad rather than as a resort, then you might want to say near Bournemouth Airport. You've got a choice of a couple of hotels in Hurn, the nearest village. Have a nosey at The Avon Causeway and Heronshaw House. 
See if they do a parking package. This is where you can leave the car in the hotel car park during your trip. It can save you a few bob on airport parking fees. 
How to find cheap hotels in Bournemouth 
Prices can spike whenever there is a big event at Bournemouth International Centre. If a political party or trade union has a conference on then expect hotel rooms to be at a premium.  
Many football fans take the opportunity to make a weekend of it if their team is playing AFC Bournemouth. Keep an eye out for fixtures.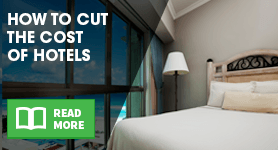 Yet those big beautiful beaches are still the main draw. So the height of summer equals peak season and peak prices in the town.  
Try and dodge these if you want to lower the cost of your stay. 
Otherwise here are a few more tips: 
Book in advance – this will usually guarantee you the best discounts 
Check for hotel cancellations fees and consider this when booking 
Midweek is usually a lot cheaper than weekends 
Try and be flexible with your dates  
And always do a search and compare prices on hotel rooms. 
By Sam Easterbrook