Alright me babber, yerr's the Bristol hotels guide from GoCompare!
If you're Brizzle-bound then check our handy guide to Bristol hotels.
Key points
A lot of the top hotels in Bristol overlook the harbour
The Clifton area is popular option outside the city centre
Bristol hotels come in a shapes and sizes, including boats, zoos, and even a former crane
From Banksy to Brunel, Bristol has always had a buzz to it. Creative, historic, cultural, this gert lush city makes for a great weekend break. And if you're coming to Brizzle then you're gonna want somewhere cool to stay…
As the biggest city in the south-west of England, Bristol is not spoilt for choice when it comes to accommodation. Luxury hotels, boutique guesthouses, and even fancy hostels on boats... Whatever your budget and needs, you're sure to find the right one for you if you search and compare. 
How to find your favourite Bristol hotels   
Ok, so what kind of stay do you want to have in Brizzle?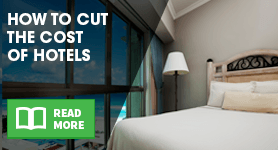 Top hotels in Bristol 
Here's a couple of hotels and places to stay that always score well… 
Hotel du Vin & Bistro Bristol City Centre mixes contemporary loft living style with 18th century architecture, and is tres chic. 
For a spot of luxury wrapped in Brutalism by the water then try The Bristol Hotel. Where do they get these names?  
Need to be nearer the university? Investigate the Berkeley Suites. Cross a grand Georgian flat with a luxury boutique hotel and you're on the right path.  
There are many top hotels in Bristol, so search around, compare prices, and find the right one for your stay. 
Hotels in Bristol city centre  
While Clifton has its charms, most of the city's hotels are in its centre. With lots to pick from here's a few that you might want to explore… 
Bristol Harbour Hotel & Spa. Again, genius name. The hotel sits in two former banks and is as chic and central as you like. Check the spa too. 
Did you know...?
Bristol used to have its own time zone. It was 10 minutes behind London and you can see an 18th century clock showing both times on the Corn Exchange building
Prefer an oasis of calm in the middle of the city? Kick back at Brooks Guesthouse and its idyllic courtyard garden. 
Your Mercures are very much set up for business. But check out the Mercure Bristol Brigstow Hotel if you're here for pleasure. Its central location make it a perfect base to explore the city. Ditto with the Premier Inn Bristol on Welsh Back, a really handy place to crash. There's a couple of other dotted about the city too. 
With lots of choice comes lots of competition. Which is good for customers and their pockets. Shop around and find a great room at a great rate. 
Bristol airport hotels  
Forget being near the airport, how about staying in the airport? Just 250 metres from the terminal in Hampton By Hilton Bristol Airport. It offers a parking package, so you can leave your car there while you fly away.  
In fact, quite a few hotels and guest houses offer a parking package and a transfer to the airport. Look into Holiday Inn, Acorns Guest House, The Old Chaff Mill, Apple Tree House and Bridge Farm Guesthouse. Shop around and compare prices to get the best deal for you.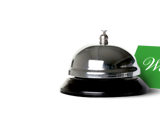 Hotels in Clifton, Bristol 
That Clifton Suspension Bridge is a bit special isn't it? But Isambard Kingdom Brunel's masterpiece and Bristol Zoo aren't the only reasons to visit this lovely suburb. There's also some cracking places to stay… 
After a delightful townhouse B&B stuffed with evocative art? Number 38 Clifton might be for you. 
Want chintz and charm to go with a to-die-for view of the Clifton suspension bridge? Have a peek at 9 Prince's Building. 
See also:
Clifton House sits between the city centre and Clifton. It's a family-friendly hotel in two Victorian houses.  
Finally, for the best view of Clifton Suspension Bridge, you're hard pressed to be beat the view from the Avon Gorge Hotel.  
While there's less accommodation to be found in Clifton, there's still enough to make a comparison search worth doing. 
Bristol spa hotels  
As mentioned up top, Bristol Harbour Hotel has a spa. And no, it's not the harbour itself. 
The Bristol Marriott Royal Hotel celebrated its 150 anniversary in 2018. This four-star beauty overlooks College Green and has a Lavish Salon and Spa.  
Sticking with the big chains, Mercure Bristol Holland House has a spa, indoor pool and a gym. 
If a spa is a deal-breaker, then you can refine your search and compare prices. There's a few chilling out in Bristol, so you're bound to find a good one to relax in. 
Dog-friendly hotels in Bristol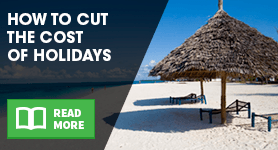 Most Holiday Inns seem to allow pets to stay. The Holiday Inn Express, opposite Bristol Temple Meads railway station, is no exception. Dogs can stay if pre-arranged and for a small fee.  
Looking for somewhere to crash in the Clifton Downs area with your pooch? You'd be a plonker not to stay at The Rodney, which allows pets to stay if you tell them in advance. There's a small surcharge for this service. Fun fact: Nelson Mandela House from Only Fools and Horses is behind Ashton Gate. 
More and more hotels are allowing pets to stay with their owners. So shop around and fetch yourself a bargain.
Unique or boutique hotels in Bristol 
Ever wanted to sleep on Dutch river-barge docked in Bristol harbour? Well now you can on this luxury hostel called The Kyle Blue.  
How does a night in a zoo sound? Camp Baboon on the outskirts of Bristol is perfect if you've got your own cheeky monkeys to entertain. 
Something to keep an eye out for is the Artist Residence. This boutique hotel in the heart of Stokes Croft opens in November 2018. Looks well weapon.  
How to find cheap hotels in Bristol 
As a cultural powerhouse, Bristol is home to many music festivals. There's Dot to Dot in May, Love Saves The Day (also May), September's The Downs Festival, and Simple Things in October. That list scratches the surface TBH. 
Other top festivals in Bristol include:  
Grillstock (June or July) 
Bristol Pride Festival (July)  
Bristol Harbour Festival (also July)   
And of course there's the Bristol International Balloon Fiesta. This draws visitors in from everywhere around August. All these events can mean hotel rooms become scarce. Also factor in when Bristol City, Bristol Rovers and Bristol Bears have home fixtures.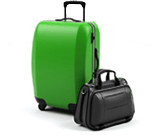 Otherwise here's a few more tips: 
Can you be flexible with your dates? If so, you might find a bargain  
Try to stay midweek. It's usually a lot cheaper than weekends 
Booking in advance usually means the best discounts 
Check for hotel cancellation charges and other fees 
And every time you go away, be sure to compare to find a mint deal on hotel rooms. 
By Sam Easterbrook