Compare hotels in lovely, lovely Bruges
So your flights are booked, you've planned your sightseeing and you've re-watched In Bruges with Colin Farrell as preparation. Now all that's left to do is book the hotel. 
Key points
Early-bird or last-minute bookings could save you a notable chunk off the standard room rate
If you're searching for five-star hotels in Bruges, look no further than Duke's Palace – the only five-star hotel in the city
Limiting your pre-booked meals in the hotel could save you money on the overall hotel fee
Found in the Belgian region of West Flanders (diddly), Bruges is the most popular tourist destination in the country. With its multiple canals, Bruges has earned the nickname of 'The Venice of the North' and visitors flock from around the globe to visit the picturesque, watery city. 
But we don't need to tell you that if you're already Bruges-bound. Pop the top on a Belgian beer and gorge on all the chocs you can stomach, as we comb the cobbled streets of Bruges for your ideal hotel. 
What are the best hotels in Bruges? 
The Flanders region has more castles per square inch than any other country in the world, and more than 10% are centred in Bruges. While your hotel may not quite reach that medieval standard of grandeur, there are a few that rival it in terms of majestic awe. 
One such example is the magnificent Duke's Palace - the only five-star hotel in Bruges according to our hotel comparison service. Featuring 110 uniquely decorated rooms, it certainly deserves each one of those accolades, with stately elegance fit for a king. Better still, you don't have to be royalty to afford to stay there either.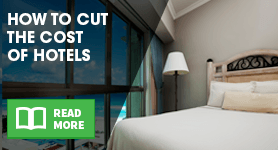 Despite the regal design of this former convent turned neogothic manor, Duke's Palace is home to relaxed-yet-attentive staff who are intent on making you feel at home. Offering free WiFi, bar/restaurant service and on-site spa/gym, the ample facilities blended with the quirky eccentricities of this historical venue make it a must-look for anyone considering luxury hotels in Bruges. 
Outside of the Duke, there are a number of other exceptional places to stay, ranging from the palatial allure of the stylish Maison le Dragon to the exclusive ambience of the Hotel Van Cleef. Whether you're looking for the top hotels in Bruges, boutique hotels in Bruges or simply hotels in Bruges city centre, the canal-laden city will undoubtedly leave you spoilt for choice.
Finding a hotel that's right for you 
While it can be all to easy to get carried away when it comes to hotel hunting, there are one or two things worth considering before you part with your cash. One of the most important details is the level of catering you will require while you're away and, more specifically, how many meals you plan on having within your chosen hotel. 
Full board 
Full board offers the convenience of having all of your meals covered from the point of check in to the time you check out. With breakfast, lunch and evening meal included, this option is ideal for those that plan on making the most of their surroundings and spending a lot of time within the hotel. 
However, it's worth noting that drinks and snacks outside of these pre-arranged times typically aren't included and T&Cs may apply.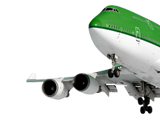 Half board 
A step down from it's fuller brethren, half board caters for breakfast and evening meal. This allows you to explore the city sights in the day and return for food afterwards, eliminating the need to hunt down an eatery every evening. 
While this may be convenient and keep you fed prior to  any night-time activities, it may not be suitable for those that want to indulge in the culinary delights of the city. 
Bed and breakfast 
With the least ambiguous title of all options, bed and breakfast provides guests with – you guessed it – a bed for the night and breakfast in the morning! Luckily the bed is usually housed in a nice room as well, for those worrying. 
B&Bs are often far less expensive than other hotel options, and free you up to enjoy your surroundings and soak up the culture for the remainder of the day. 
Self catering/room only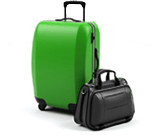 Often the most economical option, self-catering provides a room with a basic kitchen. And a room only provides just the room without any meal provision. As such, dining options are left to you – which can be a blessing or a curse depending on your eating habits.
Nevertheless, the self-catering route offers complete independence while you're away and allows you to run on your own schedule without mealtime constraints. 
How can I find cheap hotels in Bruges? 
When it comes to finding cheap hotel prices, there are a few handy tricks you can employ that may help you lock in some great savings without the need to sweet talk a travel agent. 
Booking up early can be a great way to get ahead of the curve. Early-bird prices tend to be cheaper than those later on, so securing a room in advance could prove economical if you know when you want to go. 
On the other end of the spectrum, waiting until the eleventh hour can prove equally as effective – if not more so. However, it does pose the danger of there being no rooms available. Risk aside, the last-minute approach could see you bag a serious bargain on some of Bruges' best hotels, many of which will likely be in the city centre. 
If all else fails, cheap hotels in Bruges city centre can be found at the tap of a keyboard or device with a quick comparison. Simply type in your holiday details and the search tool will shoot back a list of suitable hotels. You could shave a chunk off your holiday in a few easy steps! 
By Martyn Grant