Find a great hotel Brussels with GoCompare
When it comes to finding great, affordable hotels in Brussels, you'll be spoilt for choice in the Belgian capital.
Key points
Brussels offers a number of five-star hotels and dozens of four-star options within the city centre
Booking up early or last minute could translate into big savings on your room rate
Choose the right level of board, to strike the balance of the right level of getting fed and going exploring
With so many accommodation options within the bustling city of Brussels, knowing where to start can be akin to staring at the wine list in a fancy restaurant. While some are pricier than others, any one will do the job but the wrong choice could leave a bad taste in your mouth afterwards. 
Avoid the bitter disappointment of a second-rate stay and give your hotel the taste test beforehand. Expect hints of bargains and a strong scent of savings throughout – this one's on the house. 
What hotels are available in Brussels? 
Star systems are a good way of instantly finding out which hotels make the cut and which ones aren't worth the time of day. But bear in mind they're not 100% foolproof, as there's no international standard. We've used our travel partner's star-rating system for a quick and easy indication of quality. 
All hotels, rough prices and features were correct in May 2018. But double-check before you commit, as these types of thing change all the time. 
Which hotels are the best? 
When it comes to 5-star hotels, there are between 10 and 15 in Brussels. As you might expect, the price of these hotels tends to exceed the €100-a-night mark. While there are rooms available for less, spending a little more can make all the difference if you're planning something special. 
If you're looking to indulge in Brussels luxury hotels, a little more in the hotel fund can see you land a room in somewhere like the beautiful Rocco Forte Hotel Amigo on the corner of Grand Place. This hotel, in particular, is one of the most impressive five-star hotels Brussels has to offer and boasts everything you could ever need during your stay - from its fitness facility and business centre to childcare and dry-cleaning services.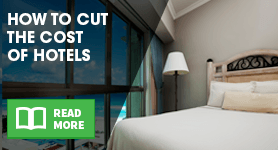 Similarly, the Steigenberger Wiltcher's is one of the most opulent hotels in the city, and guaranteed to impress – with even more facilities and services than its amigo at Grand Place. Meanwhile, the Hotel Metropole is also a worthy contender when it comes to palatial venues in the city. 
Outside of the quintet of stars, there are dozens of attractive four-star hotels in Brussels that are well worth considering. Whether you're searching for boutique hotels in Brussels or hotels in Brussels city centre, the list of venues is a hefty one. Standouts include Hilton's Grand Place and the luxurious Hotel Le Dixseptieme – both hotels in the centre of Brussels, offering logistical convenience as well as comfort. 
Are there affordable luxury hotels in Brussels? 
On the other side of the coin, Brussels five-star hotels aren't just restricted to those with deep pockets and long arms. There might be a handful of four or five-star hotels Brussels has to offer that also come with lower rates – sometimes under €100 a night without compromising on quality. 
More affordable options for the average working person include such delights as the picturesque Martin's Chateau Du Lac, and the oriental-inspired Tangla Hotel. Both are respectable alternatives, while the Eurostars Montgomery also offers five-star service with a notably lighter price tag. 
Finding a hotel that's right for you 
While reading up on hotels can whet the appetite like the scent of a Big Mac on a hangover, there are a few important things to consider before you dive into the booking process. 
One particularly important detail to think about before parting with your cash is how you plan to dine while you're away. The level of catering you require at your hotel can affect the price, while it can also determine which hotel is most cost-effective for you. 
Most hotels offer the following levels of food coverage along with your room during your stay: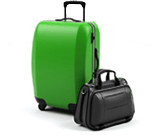 Full board 
Full board usually includes all of your main meals while you're away. This covers breakfast, lunch and your evening meal – providing a convenient solution to meal times if you plan to spend extended period of time in your hotel. 
Half board 
Half board typically covers breakfast and evening meal, with omission of the lunchtime catering. This can be a suitable option if you plan on venturing out in the day and returning for the evening meal. 
From an economical standpoint, a strategically large breakfast can also satiate your hunger for longer and lead to a lighter lunch, theoretically saving you money in the process. Win win! 
Bed and breakfast 
As the name suggests, B&B accommodation provides you with the room and your first meal of the day, allowing you to make the most of the city for the rest of the day. 
If you like to sample the local delights or prefer to operate on your own time schedule, this could well be the option for you.
Self catering/room only 
Room-only accommodation provides the bare basics – pretty much what it says on the tin. 
With no food included, you're free to explore the city for each meal, which can prove economical or expensive depending on your eating habits. This route is ideal for those who are looking for complete independence during their stay. 
If you opt for self-catering, you'll have at very least a basic kitchen area, so you can prepare your own meals if you like. A good flexible option for couples or groups, this one. 
Getting a great deal on hotels 
If you know when and where you want to go, booking your holiday several months in advance can  be a great way of securing an early discount on your stay. Meanwhile, leaving your booking until the very last minute can reap even more savings, albeit with higher risk involved. 
Even simpler still, a quick comparison with GoCompare can highlight a number of affordable rooms and cheap hotels in Brussels with just one click of a mouse, press of a button or tap of a screen. The whole process is so simple, you could find yourself booked up in a dream hotel, all in the time it takes to make a cuppa. 
By Martyn Grant