Put the "rest" in Bucharest with a dream hotel
Nicknamed "The Paris of the East", Bucharest is an often-overlooked yet perfect European destination for those looking for a memorable city break abroad.
Key points
There were at least 10 five star hotels in Bucharest in spring 2018, including several luxury hotels in Bucharest city centre
Booking up early could result in an early-bird price, notably cheaper than the same room a few weeks down the line
A last-minute deal can provide a huge discount. However, availability isn't guaranteed, and you may not be able to get the hotel you want on the date you need
The sixth largest city in the EU, Bucharest is the capital of Romania. The city itself is the cultural, industrial and financial centre of the country, reflected in the combination of vintage and contemporary architecture that graces the streets. 
Home of the Romanian Athenaeum and monolithic Palace of Parliament, Bucharest offers a lot in the form of tourist attractions. However, this variety also extends to its hotels, leaving you with a tough choice when it comes to booking a hotel in Bucharest. 
Luckily, that's where we come in... 
What are the best hotels in Bucharest? 
Bucharest is said to be the most prosperous city in Romania. Thankfully, the cost of hotels often doesn't reflect this fact, and you could get a great room in a fantastic location for a bargain price. 
Having said that, if you are looking to make an impression on a loved one with your hotel of choice, there are at least 10 five star hotels in Bucharest which could be an instant win. 
Here are two of the most popular five star hotels in Bucharest to get you started. 
Hotel Epoque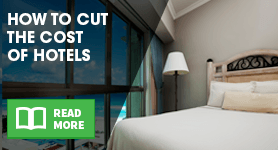 Visually impressive from the very first glance on approach, the Hotel Epoque is a great place to start. When it comes to boutique hotels in Bucharest, Hotel Epoque is offers everything you could want and more. From the fine dining experience to the pampered tranquillity of the wellness spa, the air of exclusivity is not there by chance. How many hotels deliver chocolate to your room every evening? 
Aesthetically, the interior reflects the streets outside, boldly marrying vintage with modern in seamless class that somehow works effortlessly. Throw in free WiFi, a central location, lavish food and wall-to-wall character, and you may have yourself the dream hotel.  
The on-site spa is a big selling point too and includes a heated pool, dry sauna and hammam. It also features an aromatic, mood-lit 'emotional shower'… which presumably has varying degrees of emotion depending on how many drinks you've had. 
Lavish food, capable staff and enough facilities to keep you fascinated and facilitated, the Hotel Epoque is five stars all the way. When it comes to boutique hotels in Bucharest, this hotel ticks all the boxes from so many angles it's essentially ticking cubes. 
Grand Hotel Continental 
If you're looking for luxury hotels in Bucharest, they don't come much more grand than the Grand Hotel Continental. Found in the very heart of Bucharest, this is one hotel that certainly lives up to its name.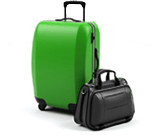 Exuding grandeur from every brick, the palatial opulence of this majestic venue from the outside in is enough to warrant a double take. Polished tiles grace the floors while chandeliers rest regally from the high ceilings, raising the bar from the moment you step through the door. 
That first impression doesn't faulter in other areas either. The hotel's two restaurants offer a range of Balkan dishes, coupled with Romanian flavours and other global cuisine. Meanwhile, the Victoria Club bar is fully equipped with over 100 different spirits, enough to satiate the most spiritually selective palate. 
There's also a fitness centre and spa in the hotel for those looking to unwind and/or squeeze in a gym session. The spa itself offers services such as massage at an added cost, while it also comes fully equipped with a sauna and hot tub free of charge for good measure. 
Finding a hotel that's right for you 
Ok, we appreciate that the two hotels mentioned may not be to everyone's budget. And even if they are, we're just trying to give a flavour – it's well worth shopping around before settling on the right place to rest your bones. 
What else to consider before booking your hotel? How you like to dine while you're away is a big one. Eating habits and restaurant preferences can have a big influence on your overall hotel booking and have an equally profound effect on the price. 
Full board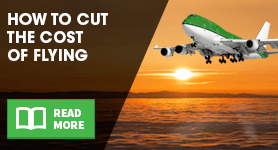 Ideal for those looking to spend a lot of time at their hotel, full board provides you with the room for your stay and covers your meals from the time you check in. However, unlike all inclusive, this doesn't always cover everything  - so snacks and drinks outside of meal times may not be included. And there may be exceptions. For a city break, this may not be the most suitable option as the constraints of meal times could hinder any sightseeing and activities. 
Half board 
For those that like to spend their days away soaking up the city and indulging in the culture, half board may be a good option to consider. Covering breakfast and evening meal in the price, this route frees you up for the bulk of the daytime, allowing you to roam the locale without one eye on the clocktower. 
Bed and breakfast 
As the name implies, bed and breakfast (B&B) supplies you with the bed (and room) along with a morning meal. The bed and breakfast route is a good option for anyone looking to economise on their hotel budget, or those that want to sample the restaurants and delicacies of the area while they're away.  
Room only or self catering 
With total independence top of the pros column, you could go room only, leaving you to source your meals yourself. While this can be seen as an inconvenience, it does allow you complete independence over you meals and eating habits. 
Fancy skipping lunch? No problem. Want to grab a bite on the go without trekking back to hotel in the evening? Go for it! Best of all, it allows you to get a true taste of the city you're in, while also theoretically lowering the cost of your hotel stay. 
Or you could go self catering, if you want kitchen facilities and the ability to dabble.
See also:
Getting a great deal on Bucharest hotels 
If you're looking for a great deal, finding cheap hotels in Bucharest could be a lot easier than you'd think. 
Some of the nicest hotels Bucharest has to offer can be found through GoCompare. Better still, a quick search can also highlight some great deals at venues you may not have even considered. 
Outside of comparing prices, timely booking can make all the difference. Booking up ahead of time can yield a notable early-bird discount. It's well worth securing your room in advance, if you know where and when you want to stay. 
Conversely, the complete antithesis of that approach can also result in massive savings. Leaving your booking until the very last minute - while risky - can produce a small price tag that warrants the big risk. However, this method could be ideal for those looking to make a spontaneous getaway. 
By Martyn Grant