Looking for the Buda-best places to stay in Hungary's capital?
Hungry for Hungary? Make your forints go further with the GoCompare guide to Budapest hotels.
Key points
Budapest is stuffed with baroque, art nouveau and neoclassical buildings. You'll find many have been converted to hotels
The hotels with the best views tend to be up the hill in the Buda Castle District (I)
If you want a hotel in downtown Budapest, look in districts V, VI and VII
"Hungary is Europe at its most exotic" according to Lonely Planet. And as its cultural, commercial and political heart, Budapest makes for a great entry point to Hungary. But before you jump on the plane, let's explore what Budapest hotels have to offer. 
Buda or Pest? And what are the numbers about? 
Location, location, location is the old mantra. And with Budapest you've got a couple of questions to ask yourself before booking a place to stay. Before 1873, Budapest was Buda and Pest. Budapest still neatly splits between these two areas. Buda is on hilly west bank of the Danube. The delightfully named Pest is on the flat eastern side.  
Budapest then splits further into 23 districts. It's a little bit of a hodgepodge - but generally the higher the number, the further out you are. Districts I, V, VI, VII and VIII can be regarded as central Budapest. Maps and addresses use these Roman numerals.  
Budapest hotels – something for everyone 
You'll find every type of hotel in Budapest. All the international luxury brands are here. There are more backpacker hostels than you can shake a stick at. Art nouveau piles with boutique hotels? Yep, they're here. What about baroque palaces converted into bespoke accommodation? You betcha.  
Whatever you want, and whatever your budget, you're sure to find the right place for you. Search around and compare prices to find your ideal hotel.  
Hotels in Budapest city centre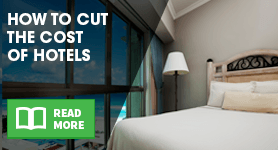 The centre of Budapest is criss-crossed with tramlines, trolleybuses and an underground metro system. What we're saying is that unless you're on the outskirts of the city, then Budapest's city centre is pretty big.
Most hotels listed below are located in central Budapest. But if you want to be right in Budapest's beating heart, stay in Pest and districts V, VI and VII. 
Grand Budapest Hotels: Five-star and luxury hotels in Budapest  
As one of the grand old capitals of Europe, there are plenty of five-star hotels in Budapest. Most luxury hotels in Budapest list their prices in euros as forints can be a volatile currency. Despite this, your money will go further in Budapest than in other major European capitals.  
Here are a few of the most plush hotels in Budapest that you may wish to look into:  
Danubius Gellert Hotel 
If art nouveau is your bag then you might want to stay in this historic beauty. It even has its own thermal spa. And word is that this was the inspiration for Wes Anderson's The Grand Budapest Hotel. Located in district I. 
Hilton Budapest
Want to stay in a hotel with a medieval church in the middle of it? Then the Hilton can sort you out. In I district.  
Four Seasons Gresham Palace Budapest
More art nouveau wonders now, and also with its own spa. In V district. 
Corinthia Hotel Budapest 
Sometimes called the Corinthia Grand Hotel Royal. It is pretty grand, quite royal and rated five stars. You'll find it in district number VII. 
With so much choice, search and compare to find the best hotels in Budapest for you. 
Boutique hotels Budapest 
You don't have to stay in one of the grand hotels of Budapest to reside in history and comfort. Boutique hotels have sprung up across Budapest offering visitors a unique experience. Here's a few you might want to investigate. 
Lanchid 19 
Want artwork and views across the Danube? Lanchid 19 could be for you. Found in district I.  
See also:
Budapest flights
Budapest airport transfers
St George Residence
After an apartment hotel inside a 700-year-old building in the Buda Castle (I)? Have a look at staying here.  
Brody House 
This used to be the prime minister's house and is the "coolest place to stay in the city" according to Hotel Guru. In district X.  
Gerloczy Rooms Delux 
The most "Parisian" place in Budapest apparently. Find this place in District V.  
Shop around to find the right Budapest boutique hotels for you. 
Spa hotels Budapest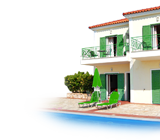 There are hot springs everywhere in this city, so you're unlikely to be far from a thermal bath. However, if you're after the Western-style spa experience, you can find the odd hotel in Budapest that can cater for you. Look into Danubius Gellert Hotel, Zara Continental Hotel and Hotel Palazzo Zichy. 
Otherwise do as the Romans did, and the locals still do, and head to a bathhouse. There are old-fashioned Turkish ones, art nouveau ones, and more modern editions to pick from. And if you're suffering from a macskajaj - what the Hungarians call a hangover, or a "cat's wail" - then cure it with a dip*.  
*Not scientifically proven to cure hangovers.  
Budapest hotels for groups  
If your #squadgoals take you to Budapest then you might want to look at a dorm in a hostel. There are hundreds to pick from in Budapest. Be sure to compare to find the right deal for you and your group. 
Budapest Panzio Pensions 
These quaint guesthouses can give you a taste of local life in Hungary. Yet they do tend to be on the outskirts of the city. So unless you have your own mode of transport, you're best sticking with a more central hotel or hostel.  
How to find cheap hotels in Budapest  
Summer equals festivals in Budapest. This often puts a strain on hotels, with prices increasing. Not coming for the Hungarian Grand Prix? Then try and dodge that weekend too if you want sensible hotel room rates. The race usually happens in July or August. The New Year's Gala & Ball is also very popular and means luxury hotels come with an extra premium.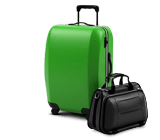 Otherwise here are a few universal tips: 
Always try and book in advance. This will usually guarantee you better rates. 
Check if your hotel has a cancellation fee. Factor this in when booking your trip. 
Can you be flexible with your dates? A midweek trip is usually less than a weekend one. 
Remember there isn't a worldwide hotel rating system. A three-star hotel can really vary depending on where you are. 
Finally, always shop around and compare to find the hotel that suits you best. 
By Sam Easterbrook