Compare hotels in Cambridge to find your perfect pick
Heading to the university city of Cambridge? Check out our guide to hotels in this historic "city of perspiring dreams".
Key points
Prices vary depending on when you book and which kind of hotel you're looking at
A bed & breakfast might be cheaper than a hotel room
You may be able to stay in a room at some of the university college buildings
Cambridge is so much more than a university city. History, science and culture are woven into its brickwork: here is where Katrina & The Waves were formed, and it is home to the discovery of the structure of DNA. All of this is reflected in its hotels. 
So, whether you prefer punting or walking on sunshine during your holiday, let the hotels in Cambridge offer you a warm welcome and a good place to stay. 
Hotels in Cambridge 
Cambridge is not only home to the world-famous university, but is also the birthplace of celebrated author Douglas Adams, and is where prog-rock band Pink Floyd was founded. 
A holiday in Cambridge takes all of this in stride. Tourists, including those hitch-hiking in from the dark side of the moon, can stay in a range of hotels to suit all needs – you can even stay in one of the colleges of Cambridge University itself! 
Cheap hotels in Cambridge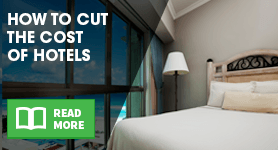 Much of Cambridge city centre is taken up with university buildings or shopping centres, so many of the hotels are located on the outskirts of the city. This can make them a tad more expensive than might be preferable, if only because of travel costs in and out of the city. 
If you're after a cheap stay, you may be better off looking into a bed & breakfast over a hotel. In April 2018, prices for Cambridge's range of B&Bs start at around £45 per night. The B&Bs are as widespread throughout the city as hotels are, so it might just be a sound investment.
Hotels in Cambridge city centre 
There are plenty of hotels in Cambridge city centre, but these tend towards the expensive in price per night. You'll find the usual suspects like Premier Inn, Ibis, Travelodge and Holiday Inn. But more bespoke, unique hotels are also available for those who want an authentically Cantabrigian experience. 
Prices range from around £70 per night upwards in April 2018. But those wanting to feel like a scholar on their holiday may be able to book a room in Sidney Sussex College from about £50 per night.  
Some hotels in Cambridge might even allow you to bring your dogs to stay, though this may result in a fee. 
See also:
Top tips for cheap hotels in Cambridge 
Hotel room prices can change daily, so it may be tricky to keep an eye on when the best prices are available. 
To help you get the right room at the right price, shop around. Compare prices and locations to make sure you find the right fit for you.  
For your peace of mind, hotels booked through us are ABTA and ATOL protected – so you can guarantee the process is safe and secure.
By Nick Dunn