Planning a trip to Cancun? Get the inside track with GoCompare
When you're travelling to an unfamiliar destination, finding a hotel that's right for you can be a real shot in the dark. Luckily, we're here to highlight the cream of the crop.
Key points
All-inclusive holidays to Cancun are a great way of making the most of your time away, without overspending while you're there
Booking up early or waiting until the very last minute could result in a lower hotel rate
In spring 2018, a colossal 44 hotels in Cancun are classified as 5-star hotels/resorts
Speaking of the cream of the crop, Cancun is one of the most popular holiday destinations in all of Mexico. In fact, according to Mexico's own Yucatan Times, 2016 saw the city of Cancun welcome almost six million international visitors. 
What's more, that same year saw a record number of British tourists cross the Mexican border, clocking in at a total of over 500,000 by year's end. With such a notable influx of UK citizens, it's clear that more and more Brits are deciding to ride the Mexican wave to Cancun. 
If that includes you, grab a pew and listen up. Pour yourself a tequila and let's talk Cancun hotels! 
Finding a hotel that's right for you 
When it comes to hotel catering in Cancun, the two most popular options are all inclusive and half board. Depending on how you like to dine while abroad, one may benefit you more than the other (both financially and nutritionally), so it's well worth giving it some thought before you book. It could make all the difference to your holiday fund. 
All-inclusive Cancun hotels  
All inclusive typically covers you for in-resort food and drink for the duration of your stay. With everything paid for before you even get there, this is often the option of choice for those looking for complete stress-free relaxation. 
With common holidays to Cancun lasting ten days to two weeks in length, this can be massively rewarding – particularly if you have a hefty appetite or like to indulge in an adult beverage at your leisure. 
What's more, it can also make life a lot easier while you are away, as it negates the need to worry about paying for each meal. This can be particularly helpful when you're relaxing poolside. 
Half board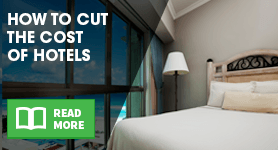 Half board tends to cover breakfast and evening meals within the overall booking price. While it's usually the cheaper option compared to all-inclusive hotels in Cancun, half board doesn't cover any snacks or the cost of drinks throughout the day. 
With the heat of the Mexican sun blazing down, the price of thirst can rack up to a notable cost for soft drinks alone, let alone alcohol. Meanwhile, it also means you will have to source your lunch yourself, which is another added expense on top, so cutting costs on food could prove to be false economy. It's always a good idea to do your sums beforehand to work out what's right for you. 
Which hotels are the best? 
With an impressive 44 idyllic resorts qualifying as 5-star hotels in Cancun in May 2018, knowing which relaxing site to settle on can be an ironically taxing endeavour. 
While there are a whole string of locations more than capable of playing host to your nirvana, we've glanced over two of the best hotels Cancun has to offer to get you started. 
Hard Rock Hotel Cancun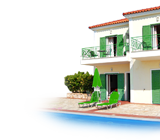 Boasting oceanic views lined with white sands adorned in blazing sun, the Hard Rock Hotel Cancun offers everything you could imagine and more from a tropical haven south of the border.  
When it comes to sheer variety, this place has it all: from the fitness suites and tennis courts to on-site spa and in-room vinyl players. You can even order a Fender guitar to your room for a midday jam if the mood strikes. Seriously. 
The resort is equally reflective of the lavish, rock star vibe with its selection of dining facilities. With six on-site restaurants, guests are free to explore a whole host of dining options, with some even including the added entertainment of tableside meal prep and live cooking demonstrations. 
As for hydration, the Hard Rock Cancun is all business there too, laden with enough pools, bars and pool bars to keep you rocking from dawn 'til dusk and beyond. With all the allure of the Caribbean climate seamlessly married with the trademark glitz that Hard Rock is famous for, this musical paradise is the perfect blend of R'n'R with R&R. 
JW Marriott Cancun 
If you're looking for luxury hotels in Cancun, the indulgent JW Marriot Cancun is a great place to start. Oozing style and sophistication, this beach-front resort is a worthy option for those seeking a more low-key affair. 
With features including an infinity pool lined with hot tubs; an ocean-view gym equipped with saunas and steam rooms; and a Mayan-inspired spa with a range of relaxing treatments, this hotel is tailor-made for tranquillity and leisure. 
There's even an artificial coral reef for those looking to indulge in aquatic activities from the comfort of their resort. Meanwhile, each one of the 447 rooms includes a private balcony with a view of the Caribbean Sea, bringing the ocean to you before you've even left the room. 
If that wasn't enough, what really sets this resort apart is the quality of food - most notably the Gustino Grill. With a coveted AAA Four Diamond Award to back it up, this restaurant boasts Italian inspired dishes enhanced with Mediterranean ingredients, all to the smooth sounds of live jazz. Nice. 
Meanwhile, the Sedona Grill offers the authentic taste of Mexico in a more casual environment, for those looking to continue the laid back vibe of the day while also sampling the local flavour. With six other restaurants to choose from, the JW Marriott truly is a cut above when it comes chowing down. 
Getting a great deal on hotels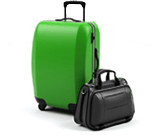 Finding a hotel you really want and one you can actually afford are often not the same thing – particularly when it comes to finding Cancun luxury hotels. Luckily, there are a couple of simple tricks of the trade that can help stretch that budget to make your dream ticket a reality. 
Once you've settled on your hotel of choice, try to book up as soon as you can. Securing your room early can often result in a lower rate than further on down the line. Conversely, on the complete other end of the scale, a last-minute reservation can result in some fantastic bargains – albeit with a far higher risk. 
Ultimately, with so many beautiful resorts available throughout the city, simply comparing hotels can see you uncover an affordable and attractive price from the comfort of your favourite chair. Some of the best hotels in Cancun could be a button's tap away! 
So what are you waiting for? A can-do mindset could translate into a Cancun sunset down the line.
By Martyn Grant