Find a great hotel in Cape Town
A hotspot for honeymooners, a must-see for art lovers and a regular haunt for fans of the British Lions rugby team, Cape Town has become a popular destination for holidaymakers nationwide.
Key points
There are a wide range of hotels in Cape Town that have earned 5-star status
The level of meal catering you require from your hotel could have a big influence on room price
Booking up early or last minute could save you a notable sum on the overall hotel fee
The oldest town in South Africa, Cape Town is rich in history with a wealth of sights and scenery around every corner. As such, it's become such a beloved holiday destination that many Brits have gone the whole hog and actually emigrated to call this city their home. 
While we can't help you find a house in Cape Town, we can most definitely help you find a place to stay. So break out the biltong, pour yourself a Savanna Dry and unleash your inner Springbok, as we go on the hunt for some of the best hotels in Cape Town. 
Finding a hotel that's right for you 
Wherever you plan on going on holiday, an important thing to consider before you begin your search for accommodation is how you plan on dining while you're away. For example, the catering needs for a group of young guys/gals on a boozy holiday will likely be light years away from that of a couple on a romantic getaway. 
The level of food provision in your hotel will also usually have a influence on the overall cost of your stay. If you're looking to economise, paying for all your meals at your hotel may not be wise or feasible. On the other hand, those looking to stay within a resort for the majority of their holiday could well benefit from comprehensive food coverage.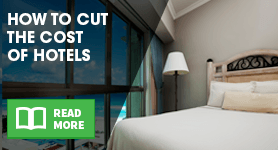 To break it down, most hotels offer the following dining options to go along with your stay. 
Full board 
Full board typically includes all of the main meals of the day, from the moment you check in 'til the moment you check out. However, while this does usually cover breakfast, lunch and evening meal, it often doesn't include snacks and drinks outside those windows. 
For the complete coverage, it's worth going the extra inch with all inclusive. This covers virtually everything during your stay, including most alcoholic beverages and use of facilities. However, there may be exceptions like certain branded items and specific spa treatments. Always make sure you know exactly what you're getting before you commit. 
Half board 
Half board covers both breakfast and evening meal, leaving the lunchtime ball in your food court. This frees you up to explore the area and enjoy an authentic local lunch elsewhere. 
Also, many people that holiday in hot climates will find that their eating habits change while they're away, as the increase in temperature can act as an appetite suppressant. Meanwhile, a bigger brekkie and larger evening meal can also be more than enough to keep you satiated throughout the day. As such, a light lunch externally may be more suitable and cost-effective.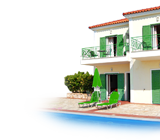 Bed and breakfast 
For those that like to soak up the scenery in the day and dine in the locale for the bulk of their stay, bed and breakfast (B&B) is a worthy and suitable option.
With only the first meal of the day included, this route is great for those with a full itinerary, and conveniently sets you up for the day without impeding on the rest of your daily activities. 
It's also usually substantially cheaper than half and full board. However, it's worth noting that dining out may prove equally costly if you don't keep a keen eye on the bill. 
Self catering or room only 
Undoubtedly the most independent option available, the room-only option provides you with the area in which you crash and nothing else. 
This frees you up to fully immerse yourself in the city around you and soak up the culture of the country from dawn 'til dusk. It's also often the most economical option and ideal for those seeking cheap hotels in Cape Town without sacrificing room quality. 
Alternatively, you could look for a self-catering deal, where you'll have at least basic kitchen facilities. That way, you have the freedom to knock up your own meal if you so choose. Or not. It's all up to you! 
What are the best hotels to stay in Cape Town?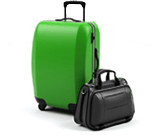 There are an abundance of venues that qualify as five-star hotels in Cape Town. While this is great for choice, it can leave you feeling like a new gym member stepping into the free weights area for the first time - knowing where to start can be a daunting task. Wipe the sweat from your brow, take a deep breath and fret not – we're more than happy to act as your spotter. 
When it comes to luxury hotels, Cape Town is bursting with boarding beauties that will leave you completely spoilt for choice. These include the decadent MannaBay, found on the high slopes of Table Mountain. With unrivalled views set to a live piano soundtrack, the in-house experience is topped off with complimentary high tea, neatly juxtaposed with free house wine as well for those looking to truly unwind. 
Meanwhile, Tintswalo Atlantic is another fantastic option for those seeking a true experience from their hotel. When it comes to luxury hotels in Cape Town, Tintswalo is the only one found in Table Mountain National Park. Situated right on the beach, you'll be hard-pressed to find a hotel in a better location. However, as you may have guessed, it is rather pricey. 
Alternatively, Kensington Place and Compass House are both great alternatives if you're looking for less expensive boutique hotels in Cape Town. The former offers modern elegance within a leafy oasis, while the latter offers similar exclusive privacy, set within the tranquillity of a conventional retreat. Both serve up five-star quality in a homely fashion and all at a more affordable price than their aforementioned competition. 
While these are by no means the only options available (Table Bay and White Cape Royale, in particular, are also well worth a browse), these hotels will surely whet the appetite for luxury boutique hotels in Cape Town. 
Getting a great deal on hotels 
While the list may be long and varied when it comes to five-star hotels, Cape Town often isn't cheap when it comes to grand accommodation. Having said that, if you're looking for a great deal on luxury Cape Town hotels, there are a number of ways to get the price down. 
Booking up way in advance can yield an early-bird price in an instant, driving the rate down from that of a later booking. Conversely, a totally last-minute affair could provide similar results, albeit at a greater risk of there being no vacancies. The trick is to avoid the period in between, where prices are usually at their highest. 
Finally, a simple comparison of hotels in the area on the dates you want could be all the effort you need. Comparing hotels can unearth some great deals, while also highlighting new venues you may not have even been aware of. So, the moral of the story is, wherever you want to go, be sure to GoCompare it first! 
By Martyn Grant