A guide to hotels in Cardiff
Shwmae! Looking for some info on Cardiff hotels? This could be the guide for you!
Key points
There's lots of choice when it comes to hotels in Cardiff. Most of them are rated between three and five stars
The most common board types for hotels in Cardiff are room only, bed and breakfast and half-board
You'll be spoilt for choice for things to do both in Cardiff city and in the Cardiff Bay area
Elton John thinks sorry seems to be the hardest word. He obviously hasn't heard of Llanfairpwllgwyngyllgogerychwyrndrobwllllantysiliogogogoch. 
Yep, this is a real place name in Wales, so if you're planning a visit to 'the land of song', you might want to brush up on your Welsh pronunciation.  
You'll also need to find a hotel to stay in.  
Birthplace of celebs like Shirley Bassey, Roald Dahl, Gethin Jones and a whole host of Rugby legends, Cardiff is bendigedig!  
Let's investigate Cardiff's hotel scene, and give you a few hotel booking tips along the way.  
Hotels in Cardiff 
There are plenty of hotels to choose from in Cardiff, from budget beds to luxury living, boutique boudoirs to hotel-chain cribs.  
Whether you fancy a hotel right in the middle of the city, out by the bay or on the outskirts, compare different options, to see what works out best for you.  
But how do you narrow down hotels to compare?  
Figure out things like the kind of board basis and star rating you'd like. This way you can filter down Cardiff hotels that meet your criteria, and compare places that are more likely to meet your needs.  
Star ratings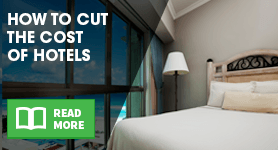 Star ratings are a highly recognised hotel classification system in the UK, regulated by the AA and national tourist boards.  
Hotels are rated between one and five stars, with one being the lowest and five the highest standard. Star ratings are based on things like room quality, cleanliness, how many of the staff are multilingual and hotel amenities. 
Keep in mind that there isn't a universal star rating system, so standards may vary from country to country. But as you're visiting Cardiff, you'll have no problem filtering hotels by their star rating.  
Most hotels in Cardiff are rated between three and five stars. 
Cardiff hotels in the city 
There are plenty of hotels near the main attractions and shops in Cardiff, like The Hilton, Radisson Blue and the Holiday Inn.  
Cardiff Bay hotels 
Fancy something more… watery? There are also a couple of hotels in the Cardiff Bay area, such as the Future Inn, The Exchange Hotel and St David's Hotel.  
Board basis 
See also:
Cardiff flights
Cardiff airport parking
The board basis means the meals, drinks and other benefits you want included in the price of the accommodation.  
Popular board types in Cardiff are: 
Bed and breakfast 
Bed and breakfast (B&B) means only breakfast is included in the price of your hotel room, giving you the freedom to roam around Cardiff to find cafes and restaurants that take your fancy for lunch and dinner.  
Room only 
With this option, your accommodation cost only includes your room, so you'd have to pay separately for breakfast, lunch and dinner.  
Half-board 
Breakfast and an evening meal are included in the price of half-board, but you'll have to pay separately for snacks and drinks outside those times.  
Lunch isn't included either, but that could be a good thing... If you want to spend the day exploring Cardiff, you don't have to worry about wasting money on a meal you won't be there to eat.  
A few things to do in Cardiff 
So you've sorted your flights, booked your hotel and now you're looking for a little more info on things to do in Cardiff.†
As the Capital City of Wales, there's plenty of things to get stuck into! Here's a few attractions to get you started: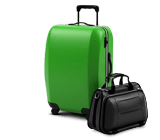 Llandaff Cathedral 
Wales Millennium Centre 
Techniquest 
Cardiff Castle 
Cardiff International White Water 
The Senedd  
Principality Stadium 
There are also lots of shops, restaurants and bars. So you can shop 'til you drop, refuel your energy and off you go again! Or you could just enjoy a cocktail by the bay.  
Get a great deal on Cardiff hotels 
When booking your visit to Cardiff, try to be flexible with dates and consider things like the star rating and board type carefully – do you really need a hotel with a spa and five-course dinner? For more top tips, check out our guide to saving money on hotel bookings.  
All that's left to say now is remember to compare Cardiff hotels before you book, and croeso i Caerdydd – welcome to Cardiff! 
By Amy Smith