British culture galore with hotels in Chester
If you want to get your fix of British history, pop over to Chester and wonder at its listed buildings and impressive architecture. Compare hotels in Chester, to find your ideal balance of traditional styling and modern comfort.
Key points
There's plenty of British history to soak up in Chester – even some of the hotels are tourist attractions!
There are plenty of hotels in Chester's city centre, as well as on the outskirts, if you want a quieter location
Try to be flexible with your travel dates, preferred star rating and board type to increase your chances of getting a good deal
You'll likely find an abundance of hotels when searching for places to stay in Chester.  
You could make searching for suitable accommodation loads easier by using a comparison site (hey there!) to weigh up your options and help you find the hotel that's right for you.  
Hotels in Chester 
Home of the third-best zoo in the world, unique covered walkways called Rows, the world's second-most-photographed clock, and ancient town walls, there's a lot to pique your interest in Chester.  
After taking in all the sights, you'll want somewhere to rest your weary head. Luckily, you'll be spoilt for choice with Chester's hotels.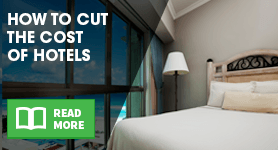 Not sure what kind of hotel you're after? Read on to get the breakdown of ratings, board and room types as well as some suggestions of hotels to compare that are near to Chester's main attractions. 
Bear in mind that some hotels in Chester are historic properties, and may be more busy and/or expensive than some of Chester's more modern hotels.  
Star ratings 
Star ratings are a useful hotel classification system in the UK. Hotels are rated between one and five stars, with one being the lowest and five the highest.  
Ratings are based on things like cleanliness, hotel amenities and room quality. For the top-rated joints, which attract a lot of international customers, the linguistic diversity of the staff is also a consideration.  
The majority of hotels in Chester are rated three stars and up.  
Did you know...?
Chester FC's football stadium was plonked right on the Welsh-English boarder. The club offices and car park are in England, but the pitch is in Wales!
Board types 
Do you want breakfast, lunch and dinner included in your accommodation costs? That's what your board type is referring to.  
Here are the most popular board types in Chester hotels... But other board options, like all-inclusive and half-board (which tend to include breakfast and one main meal), might be available too if you fancy an upgrade: 
Room only – with this option, your hotel costs only include the price of your room, so you'll have to pay separately for your meals and drinks.  
Bed and breakfast (B&B) – along with your room, breakfast is also included in the price.  
Variety is the spice of Chester life 
There's a range of hotels in Chester, from the budget-friendly chain hotels, like the Holiday Inn or the Travelodge, to luxury lodgings in the Chester Grosvenor or Crabwall Manor Hotel & Spa.  
See also:
If you want to be close to the city centre, you could try the Premier Inn for a purse-friendly option, or Macdonald New Blossoms Hotel for a bit of a splurge.  
Prefer something on the outskirts? You could try the Mollington Banastre Hotel and Spa, which is about 10 minutes' drive outside the city, or the Travelodge on Warrington Road if you wanted to be close to Chester Zoo.  
Get a super deal on your Chester hotel booking 
Instead of whizzing around the web, manually comparing hotels in Chester, you could save yourself time and money by letting a comparison site do the work for you.  
Being flexible with your travel dates, booking early (or late, if you're a risk-taker) and checking whether your preferred hotel charges a cancellation fee could save you a bit more coinage too.  
By Amy Smith