Let's have a look at hotels in Cologne
Ancient Roman remains, museums galore, Cologne Cathedral and a fragrance museum – with so much to do, you'll need a good hotel to get some R&R after a busy day.
Key points
There are plenty of hotels in Cologne, as well as a few hostels for those who fancy it
Most of Cologne's main sights have a range of three to five-star hotels nearby, so you're never too far away from something to do
To get the most out of your hotel booking, try to be flexible with your travel plans and avoid peak times, like New Year and the summer holidays
Cologne – known locally as Köln – is a city in Germany, and is the largest city on the Rhine river.  
There are plenty of things to see and do in Cologne, like visiting the old town, Cologne Zoo, taking a cable car ride over the Rhine, and checking out the local cocktail scene. 
There's also the Cologne Karneval that happens in the spring, where you might get to witness the Stippefottche dance. 
Hotels in Cologne  
As a popular destination, there's plenty of hotels for all types of budgets and near some of Cologne's big attractions.  
Popular hotel locations 
A UNESCO World Heritage site, Cologne Cathedral is well worth a visit. It's a massive, rather staggering Gothic beast that has to be seen to be believed. 
For a budget option nearby, you could try the Centro Hotel Kommerz. If you want to splash out, take a look at the Excelsior Hotel Ernst.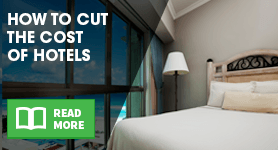 If you're in Cologne for some December shopping, you might want to be situated near the Christmas markets. For the Cathedral Christmas market, there's the three-star Hotel Königsho.  
Near the harbour market, there's Art'otel – or you could consider the Flandrischer Hof to be close to the Rudolfplatz market.  
For those who love the hustle and bustle of the city centre, have a gander at SMARTY Hotel hostel, or Lindner Hotel City Plaza if you're willing to pay a bit extra.  
Hotels near Cologne Airport  
If you enjoy watching planes coming and going, and love hearing the sound of jet engines at all hours, there are plenty of hotels near Cologne Airport. 
For the budget-watchers, take a look at the succinctly-named Art of Comfort Hotelgarni Haus Ingeborg. Alternatively, four-star luxury is on offer at the Leonardo Hotel Koln Bonn Airport.  
Board basis 
Your board basis refers to what meals you get included in the price of your accommodation. 
As Cologne has a big cafe culture, a room-only board basis is pretty popular, as this gives you the ability to choose where you have all your meals, whenever you want them.  
Bed and breakfast (B&B) is another popular option, as this means you'd just need to find somewhere to have lunch and dinner, allowing you to explore Cologne's culinary delights, while knowing breakfast is already catered for.  
With half-board, you get your breakfast and evening meal included in the cost of your hotel room. This board basis gives you the freedom to explore Cologne in the day, and not be tied down to having lunch back at your hotel - which is a bit inconvenient if you're stuck on a tour boat on the Rhine.  
Top tips for getting cheaper Cologne hotels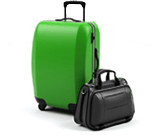 Be flexible and avoid peak times if you can when planning your trip as hotels and flights tend to be more expensive around Christmas, New Year and in the school holidays. Keeping an eye out for off-season deals and discounts might also help you save a bit of money.  
Have a look at the hotel's cancellation policy before you book and we'd recommend you have travel insurance too, which can help you out if things don't go quite to plan while you're in Cologne.  
It's also worth checking out reviews to find out other guests' opinions of the accommodation, so you get an idea of what the hotel may be like.  
By Amy Smith