Struggling to cope with your Copenhagen planning? GoCompare!
Carlsberg don't do hotels, but if they did... they'd probably be in Copenhagen.
Key points
Booking up early or waiting until the very last minute could generate a large discount on the overall rate of the room
The extent of meals provided by the hotel can also have a notable impact on the price of your hotel stay
A simple comparison can help you find great hotels for the price you want
The capital city of Denmark, Copenhagen is a hugely popular holiday destination for those looking to take a city break. In fact, according to holiday specialists Olivers' Travels in January 2018, Copenhagen is one of the most fun-filled holiday destinations in Europe. 
With great food, vintage architecture and beautiful beaches, there's plenty of evidence to back up that statement. Don't let your hotel hold you back and rain on your Nordic parade... Grab the Viking helmet by the horns and make your holiday to Copenhagen one to remember with a hotel that's right for you. 
What are you waiting for? Put the Lego to one side and grab yourself a Danish pastry - it's time to get Nordic! 
What are the best hotels in Copenhagen? 
According to our travel partner, there were just a handful five-star hotels in Copenhagen in May 2018. 
One popular luxury destination is the awe-inspiring Nimb Hotel, that resembles more of a palace than a hotel on first glance. 
Following a complete revamp in 2007, Nimb was totally transformed into a blissful Nordic utopia. Selected rooms even come with a fireplace and free-standing bathtub to complete the experience. 
Located in the world-famous Tivoli Gardens – the second oldest amusement park in the world and the most popular theme park in Scandinavia – Nimb professes to have "100 years of gastronomic tradition in excellence". 
With stylish decor, elegant rooms and comprehensive dining options set to Tivoli Garden views, the Nimb Hotel is every bit a five-star Copenhagen hotel all the way. When it comes to luxury hotels in Copenhagen, they don't come much more luxurious than the Nimb. 
Having said that, if you're not feeling Nimble, it's certainly not the only game in town - there are plenty of other great Copenhagen hotels to choose from. The Hotel d'Angleterre is another fantastic option that offers stylish grandeur in a central location, with over 250 years of history behind it. 
Period furnishings mesh with contemporary features to offer a stay unlike any other. Spa, gym and pool facilities within this palatial package illustrate that point perfectly, as do the Nespresso machines and Bang & Olufsen TVs that rest within each ornately decorated room. 
Meanwhile, four-star hotels in Copenhagen, such as the AC Hotel Bella Sky Copenhagen and the Copenhagen Strand, offer more affordable options for those on a tighter budget. You might find four-star accommodation such as this is a fantastic economical alternative to the five-star route, all without compromising the upscale Nordic experience that will forge memories that stand the test of time.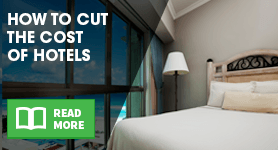 International chains like the Radisson Collection Royal Hotel and the Copenhagen Marriott Hotel are also more than worthy of consideration, with a solid and familiar brand to support their cause. With all these and more, the list of hotels in Copenhagen worth considering is long and varied - the hardest part is narrowing it down to just one! 
What are the best Copenhagen hotels for me? 
Whether you're looking for cheap hotels in Copenhagen, boutique hotels in Copenhagen or simply hotels in Copenhagen city centre, one important factor that you will need to consider before you jump into your search is how you plan on dining while you are away. 
The level of catering you need from you hotel during your stay can dramatically affect the overall cost of your stay. Meanwhile, it can also have an impact on how you plan your daily routine and activities – which can be particularly important when it comes to city breaks. 
As a general rule of thumb, most hotels offer the following in terms of food provision during your stay. 
Full board 
Ideal for those that intend to spend a lot of time in their hotel, the full board option covers all of your meals from the moment you check in to the moment you check out. 
While this can be useful in that it eliminates the need to find somewhere to eat three times a day, it's often the most expensive option. What's more, it also means you have to adhere to the hotel's meal times, which can limit your freedom to explore the surrounding city. 
Half board 
Providing breakfast and evening meal within the overall booking price, half board is a popular option for those that like to go out and soak up their city surroundings during the day. This option provides more freedom half board as it frees up the middle of the day, allowing you to sample the local delights and dine out for lunch. 
Meanwhile, a hearty pre-paid breakfast can also act as great way cut costs throughout the day, satiating your appetite until you return for evening meal, or allowing for a lighter lunch elsewhere. 
Did you know...?
The oldest and most popular ride in Tivoli Gardens is a wooden roller coaster from 1914. This ride is only one of seven in the wolrd to have a brake man on board every train
Bed and breakfast 
Bed and breakfast (B&B) is a popular option for city holidaymakers as it allows you to enjoy breakfast without having to leave the hotel. It also allows for a more leisurely morning, in that you can return to your room easily before going out for the day. Better still, it's often dramatically cheaper than full or half board. 
The only main drawback of this route is that you're usually restricted to certain kitchen hours, and a lazy morning with the snooze button could leave you wanting for selection when you do surface in the dining room. 
Room only and self catering 
Getting a room only is  great option for  those looking to truly explore their city of choice. With no set meal times to adhere to, you're free to eat, drink and be merry on your own schedule, at your on pace. 
While it does necessitate sourcing your own meals from the moment you arrive – which can prove to be expensive if you aren't careful – it does allow you to soak up the culture and enjoy authentic local food in cafes, bars and restaurants outside the confines of the hotel. 
Similarly, if you go for a self-catering holiday with your own kitchen facilities, you can be as free as you like... But also knock up your own meals if you like to dabble.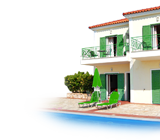 Where do I find Copenhagen hotels cheap? 
When it comes to finding cheap Copenhagen hotels, it may be a lot easier than you think. In fact, a few simple tricks can shave bundles off your booking fee in mere seconds. 
One such trick is to compare hotels in Copenhagen using our comparison service. A quick and easy search of the area could uncover some fantastic prices and even highlight some venues you may not have been aware of. Who knows - your dream hotel could be hiding in plain sight just waiting to be discovered! 
Outside of comparing cool hotels in Copenhagen, you can also save money on hotel bookings by getting ahead of the curve and booking up early. Advanced bookings often attract a lower room rate than the same room booked later on, so it's well worth securing your stay sooner rather than later. 
On the complete opposite end of the spectrum, a late booking can also yield some spectacular bargains on rooms. However, there is the increased risk of the hotels being fully booked. This option is particularly useful to those who enjoy making their trips spontaneously, and an off-the-cuff getaway could well see an even bigger discount than the early bird. 
Whichever route you choose, shopping around and shopping smart can reap some serious rewards. So what are you waiting for? GoCompare cheap hotels Copenhagen style and unleash your inner Viking today! 
By Martyn Grant