Save some euros and relax by the pool with our guide to hotels in Corfu
Don't end up somewhere "by the devil's mother"! (That's a Greek phrase for somewhere far away… apparently). Instead, use the GoCompare guide to Corfu hotels!
Key points
Due to the huge amount of accommodation, prices usually tend to remain low even in high season
Package holidays and resort hotels are plentiful, so compare!
British tourists tend to head to the north coast of Corfu
The British have a bit of habit of staying in Corfu. First, it was the days when it was a protectorate in the 19th century. Then, it was the package holiday boom from the 1960s onwards. And now, visitors keep on coming to this sunny island in the Ionian Sea.  
So we have some history when it comes to hotels in Corfu. But let's see what's out there for you when you go... 
Corfu hotels – something for everyone 
The Rough Guide to Corfu says "The staggering amount of accommodation on the island means that competition keeps prices down even in high season." So there are plenty of options, but how do you find your new favourite place to stay in Corfu?   
Hotels in Corfu on the beach  
As a slender little thing of an island, you're never far from a beach. But we're off on holiday and we want to be as close to the sea as possible, right? Well here are a few hotels that step out on to that warm vanilla sand: 
Want the option of not one but two private beaches with your hotel? Kontokali Bay Resort & Spa could be for you. 
Looking for something a little off the beaten track? You could try Boukari Beach Accommodation. Think rustic, rural, and one of the best beachfront tavernas on the island.  
Did you know...?
Corfu is home to five cricket grounds, with one a Unesco World Heritage site
Akrotiri Beach Hotel is in a pretty interesting location. The front of the hotel is at the top of the cliffs overlooking the bay while the back slopes away to the beach. Views and a beach in one package? Head here. 
You have lots of options for hotels on the beach in Corfu. Search around and find the right one for you. 
All-inclusive hotels in Corfu  
Looking for ultimate in relaxing hotels? If you want to escape the stress of paying for food and drink on top of your holiday then go all-inclusive. As Corfu was one of the first places to push the package holiday, many of the larger resorts are all-inclusive. 
Have a look at Mareblue Beach Resort, Hotel Magna Graecia and the Hotel Glyfada Beach. There should hopefully be plenty to choose from. 
Corfu hotels - five-star stays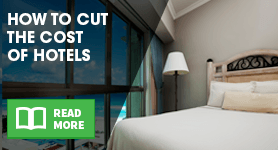 Corfu may have been one of the first places to jump on the package holiday boom in the 1960s, but that doesn't mean it's lacking in luxury. You'll find many top-end hotels dotted around the island. If five-star is what you're after then start your research with these hotels:  
Delfino Blu Boutique Hotel, Ágios Stéfanos Avliotón. One for the honeymooners, this hotel is home to a gourmet restaurant and sunset views across to the island of Mathráki.  
If you require a hotel with its own private peninsula, then Corfu Imperial Grecotel Exclusive Resort might be for you. Located in Kommeno, near Dassia, this place is pretty darn swish.  
MarBella combines five-star status with family-friendly facilities.  
Luxury doesn't have to come with a big price tag. Always compare and find out what you could save. 
Hotels in Roda, Corfu  
Found in the middle of Corfu's north coast, Roda is a little oasis of laid-back charm among the sprawl. 
If you're looking to relax in the sun, then check the Paradise Village, Roda Beach Resort Spa, and the Robolla Beach. While Roda is built around a fishing village and retains a close-knit feel there's still plenty of accommodation from which to choose. Have a look at rates and compare what's there.  
Corfu Town hotels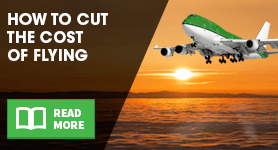 While a lot of British tourists head straight to Corfu's north coast, Corfu Town has plenty to offer. It's also right by the airport. So if Corfu Town is your port of call, then have a look at these hotels… 
Siorra Vittoria is the Guardian's pick of where to stay in Corfu Town. It's a boutique hotel in a restored 19th century mansion.  
The Bella Venezia mixes the belle époque with the contemporary, in this affordable hotel in the heart of Corfu Town. 
Mayor Mon Repos Palace is a little out of town, but you get a hotel stuffed with art and antiques. Chuck in some top service and you might want to pick this as your hotel in Corfu.  
Lots of choice means lots of competition. And lots of competition means lower prices for you, with any luck. 
Sidari, Corfu hotels  
Sidari is a very popular resort with British visitors. As such, you'll find hotels of all shapes and sizes in Sidari.
You might want to check out The Wave, The Seahorse and the Panorama. There's plenty of choice in Sidari, so compare what's out there for some great deals.  
Hotels in Dassia, Corfu  
Some 20 minutes north of Corfu Town sits the laid-back resort of Dassia. If you're planning on heading here, then consider staying here:  
Palma Boutique Hotel. It's super chic - think of this as the hipsters' choice in Dassia.  
If your idea of a perfect holiday hotel is all-inclusive, soft beds and a couple of steps from the beach, then Elea Beach could be for you.  
Looking for luxury all-inclusive? Investigate the Grecotel Daphnila Bay Dassia.   
You have lots of options when it comes to Dassia hotels. Compare them all and save some dough.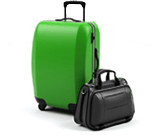 How to find cheap hotels in Corfu
Shopping around and comparing prices is the best way to make your euros go further.  
Here are a couple more tips to lower the cost of your Corfu hotel... 
Decide what type of board you're after (half board, all-inclusive etc.) and narrow down your search 
Booking well in advance can bring down the costs of hotel rooms 
Can you be flexible with your dates? Play around and see what's cheapest  
Peak season is July and August – dodge the crowds and the blistering heat by coming in May and June 
There's no worldwide hotel rating system - what's three stars in Corfu may be different to what's three stars elsewhere  
By Sam Easterbrook