Enjoy the craic in comfort with our guide to Dublin hotels
Don't banjax your break with a bad bed – here's the Dublin hotels guide from GoCompare!
Key points
Party hard Temple Bar has a good selection of hotels
Dublin's fine Georgian townhouses are home to many boutique B&Bs
For a quieter break, look at the Southside and around Merrion Square
Planning on living it up near the Liffey? Then you're going to want somewhere decent to sleep. Thankfully Ireland's capital has all sorts of options for all sorts of travellers. 
Let's explore your options in this Dublin hotels guide…  
Hotels in Dublin – something for everyone 
From gorgeous Georgian guesthouses to awe-inspiring architectural wonders, you'll find your perfect hotel in Dublin, whatever your budget, wherever you want to stay.  
Hotels in Dublin city centre  
"The city is famously compact" according to the Guardian, so wherever you stay you'll be near the centre. And even if you're deep in the suburbs, the DART (Dublin Area Rapid Transit) means you can get around quickly if you're near a station. 
But if you want to be in the thick of the action then perhaps you might like the following:  
If you're after a little Georgian grandeur in the heart of the city, then think about staying at the Buswells Hotel.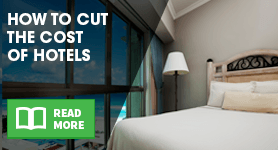 The Dean. Dean Deanie. Deanie babies. We don't know where we're going with this. If you're looking for a hipster's paradise in the heart of Dublin's clubland then check out The Dean.  
Perhaps the Generator Hostel will spark your interest? And no, you don't have to stay in a dorm! Designer deluxe rooms are also available at this hip hangout too.  
Temple Bar is home to lots of hotels, so if you shop around and compare, U2 could save some money.  
Hotels near 3Arena Dublin  
This 23,000-seater arena is the top indoor venue in Dublin. Coming to see one of the top acts that play here all the time? Then you may want to stay in the Docklands close to the 3Arena. The Gibson overlooks it, but this can be a quiet area of town, so you might want to stay closer to the city centre. 
Hotels near Dublin Airport  
Eight miles out of town is Ireland's biggest and busiest airport. You'll find lots of hotels around Dublin Airport, including all the usual chains, which offer shuttle services to the terminals. 
Within the airport there's a choice of the Maldron and the Radisson. Do a quick search and see which airport hotel suits you best. 
Hotels near Dublin zoo  
Found in Phoenix Park in the west of the city, Dublin Zoo has been a very popular attraction since it opened in 1831. The nearest place to stay is Phoenix Park Hotel, but compare a range of hotels to see what's what. 
Did you know...?
The roaring lion at the start of MGM films was born in Dublin Zoo
Spa hotels Dublin  
The River Liffey isn't the only wondrous water feature in Dublin. If you're looking to take the plunge, steam off in the sauna, or relax in the hot tub, then you might want to research these spa hotels…  
The Marker Hotel offers stunning views across the city from its rooftop bar, and its spa is also highly regarded. 
The Merrion's Tethra Spa is a full-on Roman experience. If you want to relax in style, then consider the grand, five-star Merrion.  
The Viola Spa at The Spencer offers a full range of treatments, as well as a pool and hot tub.  
Is the spa an essential for your Dublin break? If so, search around and compare facilities, treatments, and prices to find the best one for you. 
Boutique hotels Dublin  
The rise and fall of the Celtic Tiger left a gap for artists and designers to fill. And boy did they fill it. Dublin has a wonderful selection of unique hotels and boutique B&Bs, often found in converted Georgian townhouses. Try these on for size... 
Number 31 is the brainchild (and former home) of Sam Stephenson, one of Ireland's most iconic architects. One half is a temple to 1970s modernism, the other a Georgian Townhouse.  
Within a dropkick of the Aviva stadium is Ariel House. Think period features in ritzy rooms. Not too pricey either.  
Looking for a little luxury above one of the best restaurants in the city? Then give Cliff Townhouse ago...  
Bespoke these hotels might be, but there's a quite a few of them out there. So compare and see if you could bag a bargain.  
How to find cheap hotels in Dublin 
Dublin is a popular destination for tourists and, for a city of its size, there are a relative lack of beds to go round. This means prices can be steep. But if you follow a couple of these tips you're sure to save some euros for the black stuff. 
Keep an eye on business hotels if you're coming on a weekend - they often drop their rates as the salarymen return home  
Cheaper hotels tend to be in the Northside and the suburbs rather than the city centre  
If you're not coming for St Patrick's Day, then dodge coming to Dublin then. Hotel prices go through the roof 
Big finals at Croke Park (GAA – Gaelic football and hurling) and internationals at the Aviva (rugby and football) can also see spikes in room rates 

Are your dates flexible? Play around and you could find a bargain  
Midweek tends to be cheaper than weekends in most hotels 
Try to book in advance - this usually gets you the best discounts 
Research cancellation fees and other charges – factor these in 
And every time you travel, search and compare hotel rooms to find a good deal for you. 
By Sam Easterbrook