Find hotels in Dubrovnik
From chic boutiques and old-town luxury to budget rooms and big chains, Dubrovnik has no shortage of hotels. To help make your holiday as perfect as possible, we've put together a handy guide to the hotels you'll find in this charming coastal city.
Key points
Dubrovnik's hotels offer a wide range of board types, from all-inclusive to room only
There are several five-star hotels, some of which are very affordable
There are some chain hotels, but there are plenty more that offer a uniquely Croatian experience
Whether you're after a Game of Thrones adventure, or a sedate, romantic break in sunny Dubrovnik, you'll need a place to lay your head – and maybe store your costume. You can splash out on a five-star room in an Old Town boutique, or take a cheaper room elsewhere and spend more on the local attractions and cuisine. 
Whatever you're in town for, we can help you find the right hotel experience for you. 
Hotels in Dubrovnik 
Dubrovnik is one of the most popular tourist destinations in the Mediterranean, so it's understandably awash with hotels. You can find the usual suspects, such as chains like Hilton Hotels. Customer reviews tend to rate these quite well, so they're worth checking out. 
But there are plenty of hotels that offer a cosy, uniquely Croatian aesthetic.  
Hotels in Dubrovnik Old Town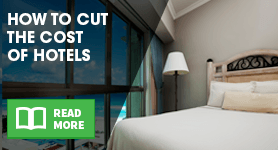 Those looking for a more authentic experience may wish to look into the hotels in the Old Town of Dubrovnik. It's is a hub of culture and history. Not only can you experience the walk around the never-breached fortress walls, but you can also stay near or within them. 
Hotels like the four-star Hotel Stari Grad or the St Joseph's boutique offer luxurious accommodation for the discerning traveller. Being a four-star hotel, its rooms are often more pricey than most, but for a romantic holiday – or even just a well-deserved break – it might be worth splashing out a bit more.  
Those looking for a more affordable – but no less enjoyable – experience may want to go for somewhere like the Karmen Apartments or the Fresh Sheets Kathedral Bed and Breakfast. These both offer generally cheaper rooms in cosier digs, and the Kathedral Bed and Breakfast offers guests a communal kitchen in which to make your own breakfast of local produce.  
Five-star hotels in Dubrovnik 
The biggest expense after the flights is often the hotel. But if you feel like pampering yourself, and really splash out on making sure your holiday is a proper treat, you could go for a five-star hotel. Normally quite expensive, Dubrovnik's five-star hotels run the gamut from eminently affordable to very expensive. In May 2018, prices ranged from £80 per person per night to £500, which means a luxury holiday need not break the bank. 
But what makes a five-star hotel? Well, there's no one universal system for hotel star ratings, but a good rule of thumb is the more stars a hotel has, the higher quality its services and amenities. Complimentary shampoo is just the start in hotels like these, with some places offering outdoor whirlpool tubs, espresso machines in the rooms, and luxurious wellness spas. 
Dubrovnik's five-star resorts include the Pucic Palace, situated in the Old Town, the Hotel Dubrovnik Palace on the Lapad Peninsula, and the Hotel Excelsior which has previously hosted Queen Elizabeth II.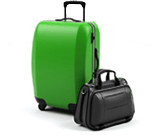 All-inclusive hotels Dubrovnik 
Beyond its star rating, the next most important thing about your hotel is the board type. You might just want somewhere to lay your head, in which case getting a room only is probably best for you. 
Most hotels offer bed and breakfast options, where breakfast is included in the price of the room. 
Some provide self-catering facilities for those who want to try their hand at cooking the local cuisine for themselves. 
All of these board types allow you the freedom to go out into town and get food, but this could be expensive. 
Some resorts offer an all-inclusive package, where all meals are included in the price. You aren't restricted to the hotel's mealtimes, but it's often the case that those who pay for an all-inclusive package do eat all meals at the hotel – otherwise you'd essentially pay twice for the same meal if you went out in the evening. 
The board type you choose can affect the price of the hotel – all-inclusive may be more expensive than a room only, for example. 
Dubrovnik doesn't host a lot of all-inclusive resorts. Some hotels may offer all-inclusive packages, but the only resort in May 2018 that offered itself exclusively as all-inclusive was the Valamar Club. Most of the hotels in Dubrovnik are bed and breakfasts, but some offer half-board packages, which include a main meal as well as breakfast in the price of the room. 
Compare a range of hotels before choosing the one that's right for you. We hope you find a bargain, and have a great time in Dubrovnik! 
By Nick Dunn