Howay man, here's the Durham hotels guide from GoCompare!
Don't depart for County Durham without checking our guide to Durham hotels.
Key points
Room rates can rocket around Durham University graduation days and international cricket matches at the Riverside
Durham's compact city centre means there are few hotels along the cobbled streets
County Durham is home to many spa hotels, some with golf courses too
"Why, it's a perfect little city. If you have never been to Durham, go there at once. Take my car. It's wonderful." Bill Bryson was rather enamoured with Durham in Notes from a Small Island, and you may feel the same too.  
At 30 minutes from Newcastle, three hours from Edinburgh and five from London, this ancient city boasts many attractions. 
Whether you're coming for the Norman cathedral, international cricket or the splendid university, there are plenty of reasons to stay. So let's look at what's available when it comes to Durham hotels.  
Hotels in Durham – there's somewhere for everyone 
Durham's cobbled streets are dotted with some interesting hotels, guesthouses and B&Bs. And a quick look around County Durham reveals all sorts of idyllic country homes to stay in. There are chain hotels here too thanks to the university and the international cricket stadium in nearby Chester-Le-Street. 
So no matter your budget or your requirements, Durham is sure to have something right up your street.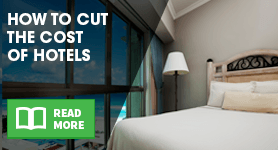 Hotels in Durham city centre  
Looking for a bolthole in Durham's compact and olde-worlde city centre? Here are a few of the top hotels... 
The Town House is in the middle of town. Hurrah for accurate naming! Boutique and bourgeois, The Town House is a delightful treat of a hotel.  
Fancy staying in a CAMRA-award-winning pub? If you're a fan of beer (or Irish whiskey) then the Victoria Inn could be ideal for you. 
Perhaps Hotel Indigo Durham would be ideal for you? It marries contemporary design with its Victorian surroundings to create a special hotel in the heart of the city.  
These are just a few of the great choices for hotels in Durham. So compare what's there and see what you might save. 
Hotels in County Durham  
The Rose and the Crown is an 18th-century coaching inn found at Romaldkirk. This atmospheric inn is about 45 minutes outside Durham on the edge of the North Pennines.  
See also:
One of the best hotels in County Durham according to the Telegraph is Rockcliffe Hall. Around 45 minutes south of Durham in Hurworth-on-Tees, it's perhaps a better base for exploring the Yorkshire Dales. Nonetheless, this lovely hotel with a spa and gold course makes a wonderful weekend retreat in itself. Its five stars are well earned.  
And 10 minutes outside Durham is Ramside Hall Hotel. Rated four stars, there are over 100 rooms, an award-winning spa and two golf courses. If you're looking for a relaxing stay and not be too far from Durham, then consider Ramside Hall.  
County Durham is chocka with these sorts of hotels, so weigh up your options, compare and save on room rates. 
Hotels near Durham University  
As Durham is pretty dense and the university pretty big, most hotels in Durham are close to the university. But we've got to give a special shout out to Durham Castle. It houses students at University College but has a few beautiful suites available to hire throughout the year.  It's also a Unesco World Heritage site. Swish. 
You might also want to consider the Radisson Blu, Premier Inn and Durham Marriott Hotel Royal County if you're visiting someone at Durham University. But go compare hotels before you go to find a great place to stay.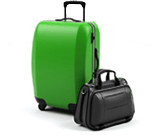 Luxury & spa hotels, Durham  
An Englishman's home is his castle, but what about his hotel? That's one too if you pick Lumley Castle. Overlooking Durham County Cricket Club, this 600-year-old castle is a special place to stay. Lumley Castle is rated four stars and there might be a discount if you're called Joanna. 
Seaham Hall Hotel & Spa in County Durham made the AA's top 5 Hotel Spa Breaks in the UK. This Georgian country house is on the coast, about a 25-minute drive from Durham city centre. It's a five star resort. 
Headlam Hall Hotel & Spa is a found in a mid-17th-century country house. It has an indoor pool, an outdoor hydrotherapy spa and a wide range of spa treatments on offer. Headlam Hall is a four-star establishment with a nine-hole golf course in Gainford, 40 minutes south of Durham. 
How to find cheap hotels in Durham 
There's no escaping the fact that with a compact city centre and lots of attractions, there can be a short supply of accommodation in Durham. So it's important to search and compare rooms as early as possible to find the best rates. 
If you can be flexible with when you visit there are a few times of year you might want to avoid. 
The university plays a big role in Durham and graduation can mean parents come a-flocking to the city. Hotel rooms come at a premium around then. Ditto when England play at the Riverside Ground, with cricket fans coming from far and wide. If you're not coming to Durham for those events, then dodge them if you want sensible room rates.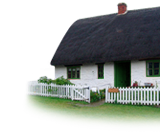 Here are a couple more things to consider when looking for cheap hotels in Durham: 
Prices for hotel room tend to go up on weekend - can you come midweek? 
Booking well in advance usually guarantees you the best room rates 
Compare a range of hotels before you book to find a good deal 
By Sam Easterbrook