Shop around for hotels in Faro
Holidaying in Faro? If you want to stay in Faro, take a look at this guide to its hotels.
Key points
Hotel 3K is the nearest to Faro airport, with accommodation in the Montenegro area being only a five-minute drive away
For something in the heart of Faro, there are plenty of hotels, apartments and hostels, and you'd only be a 12-minute drive away from the airport
If luxury is what you're after, Quinta do Lago is 25 minutes away and offers five-star hotels, resorts and country clubs
So you'd like a hotel in Faro? Spiffing choice!  
Luckily for you, we've done some of the legwork and put together a bit of info on local hotels, so you can get the lowdown on where to stay in the capital of the Algarve.  
Hotels close to the airport in Faro 
Faro airport was opened in 1965 and is used by over six million passengers a year.  
Most hotels near Faro airport are budget friendly. There's Hotel 3K, which has 51 three-star rooms, a pool, internet and air-con. Only a few hundred metres walk from Faro airport, it's an ideal hotel if you've got an early-morning flight to catch, or your hobby is plane-spotting - is that even a thing? 
The airport's in the Montenegro area. Hotels in this catchment include the four-star Hotel Monaco, the TLC Experiences Luxury Villa or the Monte da Ria guest house.  
But there's a wider variety in the centre of Faro, roughly a 12-minute drive from the airport, and Olhao, a 16-minute drive away.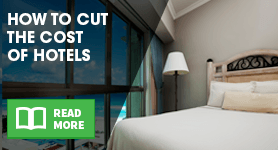 Faro hotels 
If you'd rather a hotel in the centre of Faro city, you could check out Hotel Eva, a four-star hotel situated next to the Formosa Natural Park with a rooftop pool and health club.  
Alternatively, there's the three-star Best Western hotel, for you budget-savvy holidaymakers, or the luxurious Hotel Faro & Beach Club.  
Don't forget about Olhao, which has a range of apartments, guesthouses and three-star hotels.  
See also:
Faro airport transfers
Faro flights
If you fancy staying somewhere extravagant, there are plenty to choose from in Quinta do Logo, which takes about 25 minutes to get to via car from Faro airport.  
Quinta do Lago hosts five-star resorts, like the Monte Da Quinta, and top-notch hotels, such as the Conrad Algarve. There are also plenty of golf courses, country clubs and fancy villas in the area, so you can go all-out luxury to suit your needs.  
Star ratings 
Star ratings are a classification system that rates a hotel based on things like cleanliness, room quality, amenities and services.  
There isn't really an internationally recognised standard, so star ratings may vary across the world – but Michelin (yep, the tyre bloke) and the AA (UK only) are just two companies that use a star rating system for hotels.  
Did you know...?
After the Earl of Essex plundered the city, Faro repaired itself – but an earthquake flattened it soon after in 1722. Once rebuilt, Faro was again ruined due to a tidal wave in 1755, meaning the capital of the Algarve had to be restored for the third time – what bad luck!
Board types 
When you're looking at hotels in Faro, you'll probably see board type mentioned a lot.  
Your board type means what meals are included in your accommodation costs. Drinks are usually not included in the price unless stated by the hotel.  
There are five main board types, which are: 
All-inclusive – breakfast, lunch and dinner is included, along with a range of drinks and sometimes snacks. 
Half-board – includes breakfast and an evening meal.  
B&B – bed and breakfast.  
Room-only – you only pay for the cost of the room, so you'll have to pay separately for your breakfast, lunch and dinner.  
Self-catering – your accommodation will come with cooking facilities for you to make your own meals. 
How you could save money on hotels in or near Faro  
The Algarve is a great place to visit, but before you eagerly shoot off to book your hotel, here are a few tips to hopefully help you get the best deal on your Faro hotel: 
Be flexible with your plans and avoid peak travel times 
Keep an eye out for off-season deals and discounts 
Compare hotels near Faro airport to see what's available 
Check out reviews and research your preferred hotels to make sure it's got what you need 
We'd also recommend looking at a hotel's cancellation policy before you book and getting your travel insurance well in advance, so you don't lose out if something doesn't go quite to plan.   
By Amy Smith