Find a great hotel deal in Florence
The capital of Italy's Tuscany region, Florence is one of the most culturally rich and aesthetically affluent cities in the country.
Key points
Booking up way in advance or at the very last minute could see you bag a great hotel for a bargain price
The level of catering you require from your hotel can have a notable impact on the overall cost of your stay
A quick comparison can help highlight some of the best prices available, while it can also unearth some great hotels you may have overlooked
Whether you're looking to soak up the history that surrounds you, or indulge in your own personal renaissance within the very setting that embodies it, there's a hotel to suit all tastes in 'The City of Lilies'.  
What are the best hotels in Florence? 
The following hotels and rough prices were all correct in May 2018. And without further ado... 
A good sign of hotel quality, though not standardised worldwide, is the fabled star system. Trusted review ratings are an instant indication of calibre, and can immediately separate the men from the boys, and the mentionable from the boycotted. 
According to our partners, there are around 20 different 5-star hotels in Florence. Ranging from grandiose palazzos set to continental backdrops to sun-kissed villas overlooking turquoise seas, Florence has it all.  
Standout hotels include the awesomely awe-inspiring Villa Cora that will leave you... well, awe-struck upon first sight. As if plucked from the illustrated pages of a fairy tale, the palatial property boasts rose-filled gardens, lush green surroundings and grandly decorated rooms, all presented alongside impeccable service within a setting fit for a king (with facilities to match).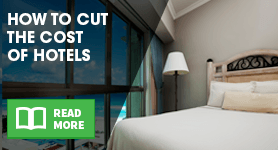 Similarly, the allure of the J.K Place Firenze is equally undeniable, exuding class from the very moment of check-in. This luxury town house offers suave elegance and debonair sophistication, all just a stone's throw from the lively Piazza Santa Maria Novella. 
If price is a concern, don't sweat it. There are numerous great hotels available for less than £100/night, particularly in the low season.
The Hotel Tornabuoni Beacci offers beautifully furnished class in an unbeatable central location. This hotel benefits from over 100 years of business, reflected in its old-school charm. It also boasts a flower-filled roof terrace, and a quaint on-site bar and restaurant. 
Meanwhile, the Soprarno Suites provides all the freedom of a guesthouse that boasts a stylish décor within a 16th-century mansion house. Set in the trendy district of Oltrarno, the blend of vintage features with modern artistry creates a quirky cocktail of elegant homeliness that just works. 
These are just two examples of affordable hotels in the city, with countless others offering similar beauty, charm and service at an affordable price that won't empty the holiday fund before you even touch down.  
Finding a hotel that's right for you 
One of the most important things to consider before you part with your cash is how you plan on dining while you're away. 
While it can be difficult to predict how you plan on eating from the point of check-in, the level of catering you require from your hotel during your stay can have a dramatic effect on the price. 
As a general rule, the less meals you need from your hotel, the lower the cost should be... in theory. While this isn't always the case, it's a good way to gauge cost and can help you find a quality hotel that's still within your price range.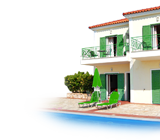 Hotel catering options typically include: 
Full board 
While all-inclusive is the most comprehensive level of catering you can get, it's commonly more closely associated with beachside resorts than city-break locations. Although there are a number of places that offer all-inclusive, full board is more commonly available across the board and the next best thing. 
Full board typically includes every meal from the point of check-in. This covers breakfast, lunch and evening meal. However, it's worth noting that this typically doesn't include drinks and snacks outside of meal times, while certain meal time features – such as alcoholic beverages, etc – may also cost extra.  
Half board 
A step down from full board, half board includes breakfast and one other meal of your choice. From an economical standpoint, many guests use their second meal allocation for the evening to get the most out of the meal time. 
This option allows for more freedom than the full board option as you are free to leave the hotel for the bulk of the day without having to return for lunch. While this allows you to explore the city you're in, it also lets you sample the local food for lunch.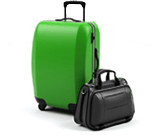 Bed and breakfast 
As the name suggests, bed and breakfast (B&B) provides you with a bed for the night and a breakfast in the morning. Outside of that, you're pretty much left up to your own devices – which is great for those with a busy holiday itinerary. 
For many tourists, this is a favoured option as it allows visitors to fully immerse themselves in the locale, while also setting them up for the day without having to leave the hotel first thing. 
Room only and self catering 
The most basic option available, the room-only option provides guests with simply the room itself and nothing else. While this does mean you will need to source your own meals throughout your stay, it does grant you the freedom to operate on your own schedule without having to adhere to meal times. You eat on your own time, where you want and when you want. 
Alternatively, with self-catering accommodation, you have your own cooking facilities if you fancy knocking up a cheeky linguine. 
Getting a great deal on hotels 
Much like booking flights, there are two primary options for those looking to save money on hotel costs. These varying approaches are as different as can be, covering the prepared and the bold alike. 
The first option is the early-bird route. Booking up way in advance can yield a lower rate than the same hotel booking made further on down the line. This option also secures your room ahead of time, allowing you to rest easy knowing your holiday is safely secured in the calendar. 
On the complete other end of the spectrum, a last-minute booking can be equally as rewarding and is ideal for those considering a spontaneous getaway. If rooms are left empty, hotels habitually lower the cost to fill them and a late booking can see you capitalise on cut-price rooms with ease. 
Whether you're looking for boutique hotels in Florence, luxury Florence hotels with pools or simply cheap hotels in Florence city centre, it's worth making a comparison with GoCompare before you put your name to a room. 
For the money-conscious, there may be a better deal to be had elsewhere. Meanwhile there may be better hotels available for the same price just waiting to be discovered. 
By Martyn Grant