Welcome to the wonderful world of Gibraltar hotels!
Only a three-hour plane ride away, Gibraltar is a draw for many UK holidaymakers. Compare hotels in Gibraltar to find your ideal accommodation for your budget.
Key points
After viewing all Gibraltar has to offer, you'll need a place to rest your weary head. Compare Gibraltar hotels to find something suitable for a cheap price
Whether you want luxury or accommodation on a budget, you'll be sure to find something to suit you
Be flexible with your hotel preferences and try to take advantage of early-bird or last-minute deals if you can
There are lots of accommodation options in Gibraltar, so how do you know which is right for your needs?  
Things to keep in mind are the board basis, star ratings and – most importantly – your budget. 
With that in mind, let's see if our guide can help you rock up to Gibraltar with the right hotel booked! 
Hotels in Gibraltar  
Gibraltar is a British overseas territory on the Iberian Peninsula that shares a border with Spain. 
Highlights of Gibraltar include the 1, 398ft-high Rock of Gibraltar, the Eastside and Westside coasts, Alameda Wildlife Conservation Park and the Barbary monkeys.  
Hotels there come in all shapes and sizes, from top-notch luxury to self-catering and cheap and cheerful hostels.  
Luxury hotels in Gibraltar 
If it's fancy you're after, the five-star Sunborn Gibraltar is a luxury superyacht hotel, in the middle of Ocean Village.  
Yep, it's actually a giant posh boat, moored in the Marina – now that's definitely an experience!  
Did you know...?
Gibraltar is famous for its Barbary macaques, which are the only wild monkey population in Europe. It's estimated there are around 300 of the monkeys living on The Rock
For a more land-based luxury hotel, Rock Hotel is situated at the foot of The Rock, with views over the bay and Straights of Gibraltar. A few famous faces like Winston Churchill and Alec Guinness have stayed there.  
Another luxury hotel is the Caleta Hotel on the east side of the peninsula. With a pool, gym, spa and plenty of other amenities, you'll be living like a king.  
For something in the centre of Gibraltar, the O'Callaghan Eliott Hotel might be right up your street, and it's not too far from the airport either.  
Cheap Gibraltar accommodation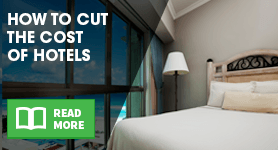 On the other end of the budget scale, for you money-savvy travellers there's the longest established hotel in Gibraltar, the Bristol Hotel, which has a great central location.  
There's also a Holiday Inn Express which puts you near the city centre, Marina Bay, Ocean Village and casinos.  
Emile Youth Hostel provides a cheap alternative to hotels, and has a relaxed multicultural atmosphere. Discounts for groups are sometimes available.  
Board types 
What meals would you like included in the cost of your room? That's what your board type is referring to.  
Here are the board types you can get in Gibraltar hotels: 
Self-catering – you'll have accommodation with kitchen facilities for you to make your own meals.  
Room only – with this option, your hotel costs only include the price of your room, so you'll have to pay separately for your meals and drinks.  
Bed and breakfast (B&B) – along with your room, breakfast is also included in the price.  

Half-board – breakfast and an evening meal is what you get with this option. 
All-inclusive – breakfast, lunch and dinner are covered in the price of your room. 
You may find that some hotels include certain drinks and snacks in the cost of your hotel room, so double-check what's offered as part of the board type.  
Star rating 
Star ratings are a useful hotel classification system designed to give you an idea of the quality of your accommodation. Hotels are rated between one and five stars, with one being the lowest and five the highest.  
Ratings are based on things like cleanliness, hotel amenities and room quality – as well as the lingual diversity of the staff for the five star joints.  
Put a roof over your head in Gibraltar for less 
Instead of searching the web, manually comparing hotels in Gibraltar, you could save yourself time and money by letting a comparison site (like us!) do the work for you.  
When you've narrowed down some of your hotel options, check reviews and find out where they are on a map, so you get a better idea of what to expect.  
Being flexible with your travel dates, booking early (or late, if you're a daredevil) and checking whether your preferred hotel charges a cancellation fee could save you a few more quid too. 
By Amy Smith