Say "auf wiedersehen" to Deutschland dives and compare Hamburg hotels
Featuring a whole host of weird and wonderfully titled attractions, Hamburg is overflowing with draws tailor-made for tourist awe. But before getting stuck in, you'll need to sort your hotel.
Key points
There are a range of hotels in Hamburg to suit all budgets – from the full 5-star royale with cheese down to the cheap post-evening-out saver meal
If you have your holiday planned out in advance, booking up early can save you money
On the other hand, a last-minute booking can also translate into notable savings on the price of rooms
Such is the variety on offer, one minute you could be supping back an Astra in the same venue The Beatles played during their 1960 residency and, the next, ogling at the intricate detail of the world's largest model railway in the Miniatur Wunderland. 
With so much on offer, it could be argued that Hamburg itself is a wonderland for tourists of all ages. Luckily, the hotels and guest houses that line the city's streets follow suit with the world-renowned German engineering evidently spilling over into their hospitality. 
If you're on the hunt for top-quality service within a opulent environment, you're very much in luck. 
What are the best hotels in Hamburg? 
Staying in Hamburg doesn't need to break the bank. In fact, there are several cheap hotels where you can rest your head for less than a round of drinks. However, if you've gone to the effort of travelling to Hamburg, why not go the whole hog and stay in style? 
In June 2018, there are just shy of 10 five-star hotels in Hamburg, ranging from pricey to relatively reasonable. Here's three of the best to whet your appetite... 
Grand Elysee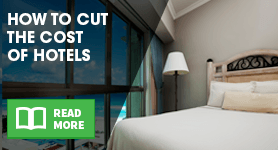 The high end of the pricing scale includes the ever-impressive Grand Elysee. Located in the Rotherbaum district of Hamburg, the Grand Elysee is paradoxically yet quite accurately described as "your city hotel in the park". Located nearby the city centre with views of both Alster Lake and Moorweidenpark, the Elysee more than validates that description. 
When it comes to the stay itself, each elegantly furnished room comes complete with soundproof windows, complimentary WiFi and marble bathrooms. Little touches like allergy-friendly bedding, satellite sport channels and fresh fruit on arrival only elevate the experience. The decision to let children up to 14 stay free of charge in a shared room with a parent endears the hotel even further. 
With six restaurants, a beautifully aesthetic indoor pool and fully equipped wellness centre and spa, boredom isn't an option at the Grand Elysee. Relaxation, on the other hand, is almost a prerequisite with all these services at your fingertips. There's even a Bourbon Street themed bar, providing a quirky flavour of New Orleans, complete with live jazz. And there's a kindergarten to keep the kids entertained and occupied should you need some time to yourself, guilt-free. 
From the moment you step into the Grand Elysee, the décor screams professional elegance. Ideal for the business-minded guest, there's over 30 spacious conference rooms available, including Hamburg's largest hotel function room. There's even an on-site art gallery should you want to indulge your artistic side.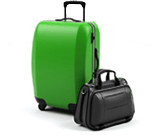 Park Hyatt 
The Hamburg's Park Hyatt is equally impressive. Conveniently located in central Hamburg, the Park Hyatt is equipped with services to rival the Grand Elysee, offering everything from a sauna/steam room and spa/fitness centre to solarium facilities and dry cleaning services. They even allow pets in the hotel, should you feel like taking Fido or Felix along for the ride, although they may draw the line at Becky the Buffalo or Phil the 7ft Python. 
As for the rooms, the 283 guest rooms offer simple, spacious comfort with refined luxury nuances, such as cherry wood furnishings, marble fixtures and Asian-inspired rain showers. Each room also comes complete with a Nespresso coffee machine and WiFi to keep you both wired and wireless simultaneously, should needs must.  
The on-site restaurant and bar offer a variety of catering options, ranging from dietary specific options to regional specialties and everything in-between. Meanwhile, the summer terrace offers a rare summery oasis within the busy city centre, while the lounge indoors offers a more homely ambience, famed for its elegant afternoon tea.
Did you know...?
During their pre-Beatlemania residency in Hamburg, The Beatles played the Indra Club a mammoth 48 times between 17 August and 3 October in 1960
Waldhaus Reinbek 
While both of the previous examples are relatively pricey for a city-break hotel stay, that's not to say that you can't find an affordable 5-star hotel in Hamburg. The Waldhaus Reinbek has many of the same services as its competition, albeit on a smaller scale. 
Proving that you can indeed indulge in 5-star luxury hotels in Hamburg without having to remortgage your house, the Waldhaus offers 49 beautifully quaint rooms and suites within the picturesque environment of the Sachsenwald forestry outskirts. 
Complete with a wellness area, function rooms and multi-faceted restaurant on-site, the Waldhaus isn't short on facilities to keep you occupied and satisfied. There's also a quirky wine cellar lounge, if you're looking for something a little different, while the American Bar offers a cool ambience in which to enjoy a cocktail or a frosty beer. 
How do I find cheap Hamburg hotels? 
If you're hoping to stay in style yet still keeping a keen eye on the price, there's good news afoot. There are a handful of tricks you can employ to save money on even some of the most expensive hotels in the Hamburg city centre. 
See also:
Flights to Hamburg
Flights to Germany
Like most things in life, timing is everything and a well-planned booking done so at an opportune time can cut costs dramatically. Booking up early can often translate into an early-bird rate that's far lower than the same exact booking made just weeks down the line, so it's well worth booking up early if you know when and where you want to go. 
Conversely, booking up last minute can translate into a similarly serious saving. Hotels often slash the cost of a stay if rooms are left unsold when the date is near, so a keen eye and a clear schedule could be your best friend if you plan on staying in luxury on a budget. However, this option is more suitable to spontaneous getaways than pre-planned holidays as room availability is obviously not guaranteed. 
Finally (and perhaps most simply of all), the name of the game is GoCompare, and that name is great advice in and of itself. A simple comparison can highlight some fantastic bargains on hotels, as well as unearth some hidden gems you may not even be aware of. Wherever and whenever you want to go, be sure to compare hotels in Hamburg before you sign on the dotted line. 
By Martyn Grant