Looking for a British holiday destination this year? Navigate to Harrogate!
Found just east of the Yorkshire Dales National Park, the humble town of Harrogate is popular yet understated destination for domestic holidaymakers in the UK. So let's look at hotels there!
Key points
Booking up early or at the very last minute could shave a notable amount off your hotel bill
An online comparison of hotels could help lower the price even further, while also highlighting additional venues you may not have been aware of
Harrogate has been voted 'The Happiest Place to Live in Britain' several times in the last decade
Famous for its beautiful countryside and impressive historical structures, Harrogate marries natural charm with grand designs to create an aesthetic cocktail that lasts long in the taste buds of the mind. The combination of horticulture and architecture is a winning blend that's as visually satisfying as it is placating for the soul. 
Poetic imagery aside, Harrogate has been voted 'The Happiest Place to Live in Britain' several times in recent years, all of which is a pretty strong argument for the North Yorkshire town if you're on the fence. Luckily, with plenty of highly-acclaimed, picturesque hotels scattered throughout, that pleasant ethos seemingly extends to its guest houses as well. 
What are the best hotels in Harrogate?
When it comes to knowing where to stay in Harrogate, it can be hard to know exactly where to start. At the time of writing in June 2018, there are no 5-star hotels in Harrogate.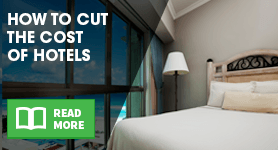 However, to dismiss this quaint English spa town on these grounds is doing Harrogate a grave disservice. In fact, Harrogate is riddled with beautiful places to temporarily call home, ranging from grandiose mansions to cosy B&Bs. 
The curiously titled Studley Hotel is a popular choice among many Harrogate-goers. Nevertheless, when it comes to boutique hotels in Harrogate, this elegant independent has enough to keep you wined, dined and inclined to recline from the moment you check in. With just 28 rooms, each guest gets the VIP treatment as standard. 
If you're not feeling Studley, you can always try your luck in Rudding Park. The 'rudding' in the title can best be used to describe the rudding great time you'll have there, with the facilities on site arguably second to none. Boasting 90 luxurious rooms, a relaxing spa, a private cinema and two golf courses within its lush green grounds, Rudding Park is the North's perfect couples' retreat. 
Did you know...?
Harrogate hosted the Eurovision Song Contest in 1982. Held at the Harrogate International Centre, Germany walked away victorious with their entry, performed by 17-year-old schoolgirl Nicole. The song subsequently shot to #1 in the UK Singles Chart
Meanwhile, one of Harrogate's newest hotels is the West Park Hotel. A renovated old coach house, West Park boasts a stylish bar and brasserie as part of the hotel itself, offering a contemporary contrast to many of its local competitors. Rooms also come equipped with underfloor bathroom heating, Nespresso coffee machines and L'Occitane toiletries for those that enjoy branded indulgence from the comfort of their own room. 
If history is your bag, the Majestic Hotel is unmatched in both heritage and location. The grand hotel has over a century of history to back it up and has become a local landmark in itself over the years. However, recent developments have emphatically turned the page in the hotel's history and all but started a new chapter for the iconic stately building. 
In mid-2018 it was announced that the Majestic is set to become a Hilton franchise in the near future. Following a planned refurb said to be in the region of £15 million, the newly rebranded Double Tree by Hilton Harrogate is set to open at the tail end of 2019 – so watch this space Harrogatecrashers! 
How can I find cheap hotels in Harrogate? 
Bagging a great deal on spa hotels in Harrogate can be surprisingly easy – if you know how to approach the task at hand. For example, one of the most important factors to keep in mind is the timing of the booking. 
See also:
If you know when and where you want to go, booking up early can see you gain an early-bird rate that's notably lower than the same room later on down the line. Booking in advance can also be a great way to alleviate the stress of securing a hotel as well, allowing you to rest safe in the knowledge that your booking is secure way ahead of time. 
Having said that, the opposite approach can also pay dividends. Leaving your booking until the very last minute can see you shave a significant amount off the bill. Ideal for spontaneous getaways, a late booking can be a great way to garner a more attractive price tag if you've missed the early-bird boat. 
Regardless of which tactic you take, combining it with a timely comparison online can be the perfect combo. Better yet, having a quick search through the GoCo comparison service can not only identify the lowest prices, it can also help highlight exciting new venues for you to choose from. 
What are you waiting for? You could be living the high life for a low price at one of the finest luxury hotels in Harrogate! 
By Martyn Grant