Fallen for Finland? Then read our guide to Helsinki hotels before you go!
When it comes to sleeping arrangements, don't be a freestyler like the Bomfunk MC's... Here's the Helsinki hotels guide from GoCompare!
Key points
Sokos, Scandic and international chains dominate the hotel game in Helsinki
There are some amazing design-led boutique hotels here too
Budget hotels are pretty scarce in Helsinki
'The White City of the North' has much to offer the intrepid traveller. Indeed the Guardian included Helsinki in its four great alternative city breaks. Come for the architecture, stay for the pickled herring (maybe), and sleep in one of these Helsinki hotels… 
Hotels in Helsinki – something for everyone? 
The big chain hotels rule in Helsinki with Sokos and Scandic having a vice-like grip. Yet the city's thriving design culture expresses itself in boutique and cutting-edge hotels too.  
However, if you're travelling on a tight budget then you might struggle to find something in Helsinki. It's a pricey city and that extends to accommodation. A short peak summer season also contributes to a lack of budget options. So it's important to book well in advance and search what's out there to find the right deal for you. 
Let's have a quick look at what's available in Finland's capital. 
Hotels Helsinki city centre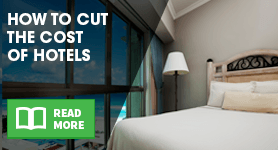 Helsinki's city centre is home to all the big museums, parks and superb shops. It's a great place to base yourself to explore Helsinki if you're happy to spend some euros.   
Perhaps Finland's most well-known hotel, Hotel Kämp blends the neo-classical with the celebrity. Many touring artists set up camp at this five-star blockbuster.  
Informal yet stylish Hotel F6 burst onto the hotel scene in Helsinki a few years ago. The fact it has a hotel dog – Runar the Boston terrier – and he sometimes wears a bowtie should give you a feel for the place. A short stroll from Esplandi Park, you'll be hitting F5 to refresh at Hotel F6.  
More towards the harbour than the city centre, but we had to include Hotel Haven somewhere in this guide. If it's good enough for the Dalai Lama and Kylie Minogue then you know it must be alright. Being closer to the harbour means it has some stunning views.  
Search for your perfect room in Helsinki now and see what savings are out there. 
Helsinki airport hotels  
Helsinki Airport has successfully marketed itself as the stepping stone to Asia from Europe. As such many long-haul passengers choose to transit through or have a layover in Finland. This means hotels have popped up all around and in Helsinki Airport.  
For hotels in Helsinki Airport, you might want to look at Hotel GLO, Scandic Helsonki Airport and the Hilton. Outside the airport the usual chain hotels pop up (Best Western, Holiday Inn, Scandic again) and there's a free shuttle bus that connects them. 
With options inside and out, compare to find the right Helsinki Airport hotel for you.
Boutique hotels Helsinki  
Alvar Aalto and Marimekko put Finnish design on the global stage in the 1960s. And Helsinki continues to surge forward in architecture and design. This history and culture is reflected in some of the stunning boutique hotels dotted around the city.  
Klaus K is a stylish if slightly bonkers hotel on the edge of Helsinki's Design District. Nods to The Kalevala, Finland's national epic poem are scattered throughout. One for the hipsters.  
One of the few independent places in Helsinki, Hotel Katajanokka is in a former prison. It may have kept the bars on the windows but that all that's prison-like. This lush, chic and unique hotel is a 15-minute walk from the action.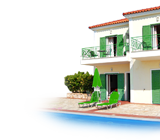 Want some arty sleepy time? Hotel Indigo Helsinki has murals in its rooms and corridors by local artists. The Indigo is bright, fresh and bijou.  
There's lots of options for a boutique stay in Helsinki. So search, compare, and see what's out there. 
Also it doesn't really fit in under any of these subheadings but... on the outskirts of Helsinki in Tuusula is Hotel Krapi. 
How to find cheap hotels in Helsinki 
Helsinki Hotel prices do tend to increase over the summer. There are some that don't though, in fact the opposite. Helsinki hotels that cater for business travellers can actually drop in price in peak summer. Weekend prices can also be lower in such hotels too.  
But if you are coming for the museums and saunas, then a winter break could also see you save a few euros on hotel rooms. Though you won't see much daylight this far north then. Tuska Festival in June and Helsinki Design Week in September can also see extra demand for beds.  
Here's some other thigs to be aware of: 
Budget hotels are thin on the ground - consider hostels or campsites if you're after somewhere cheap to stay 
Helsinki has a short summer season - it can be hard to find reasonably priced accommodation 
Booking in advance is usually a great way to save on rooms 
Whenever you travel, you can quickly and easily compare hotel rooms and see what you could save.  
Here's where we Finnish this guide. 
By Sam Easterbrook