Discover cheap hotels in Hong Kong with the help of GoCompare
Dreaming of a holiday in luxury? Curious to catnap in a pod hotel? Or just after somewhere nice to lay your head while on a summer sojourn to the Pearl of the Orient? Whatever you're after, we're here to help you out.
Key points
The hotels in Hong Kong offer a wide range of board types, from all-inclusive to room only
There are several luxurious hotels, some of which are very affordable, while others are very expensive
The airport has several hotels nearby, but there are plenty dotted around the rest of the region
If you're planning a holiday in the city-state of Hong Kong, you'll need somewhere to stay. So we've come up with this guide to the hotels in Hong Kong to help you choose the right one for you. 
Hotels in Hong Kong 
An autonomous territory in South China, Hong Kong is one of the world's largest trading entities, and boasts some of the highest per capita incomes in the world. 
It's also a major tourist attraction in China, and boasts some of the nicest hotels in the Far East. So, get tucked in to our guide… 
Cheap hotels in Hong Kong 
Being a place of high incomes, you'd expect the hotels to be luxurious to a fault. Some of them are, but there are just as many that are cheap and cheerful – perfect for those whose budgets were blown on the flight over, or who just want a place to lay their head.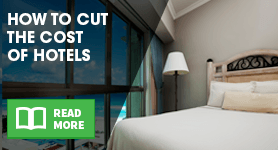 If you're looking for such a place, you can't go too far wrong with places like the Bishop Lei International House, or the Camlux Hotel. A more novel experience is the Sleeep Hotel, the city's first pod hotel. A hotel for 'everyone, everyday, everywhere', it offers guests the opportunity to sleep in a single-person pod. With a magnetic privacy curtain and circadian light to help you unwind, it's one for those who enjoy life's more interesting moments.  
Hotels near Hong Kong Airport 
If you're catching a plane out of the city, or arrive in the middle of the night, it may be worth staying a night in a hotel near the airport. If you're after award-winning quality and service, all packaged in a luxurious setting, the Regal Airport hotel came eighth in the Skytrax top 10 best airport hotels in the world in 2018.  
Next door to the airport is the Hong Kong SkyCity Marriott Hotel, with 658 guest rooms and a 24-hour fitness centre – so you can do forty laps in the pool before you get your forty winks. 
Slightly further away, but accessible by a free shuttle service, is the Novotel Citygate. Looking like a high-tech gateway from the future, it offers direct access to the Tung Chung MTR station. From there, the Hong Kong Disneyland resort is only two stops away – so if you're on a family holiday, this might be the one to go for. 
Hotels in Kowloon 
As Fred Astaire once asked, "If you're blue and you don't know where to go to, why don't you go where fashion sits?" Well, if you are feeling blue and want to stay somewhere fabulous to cheer you up, you can dress up like a million-dollar trouper, and stay at the Ritz-Carlton in Kowloon. You might need to actually be a million-dollar trouper though – a night's stay could be as much as £330 depending on when you book it. But, when you're dressed to the nines in high hats and arrow collars, splashing out a little more for a luxurious stay isn't so bad. 
If you'd prefer not to spend every dime you have on a wonderful time, you could always try the Kowloon Shangri-La. A much cheaper option at around £90 per night, the decor is a throwback to the 80s – so more like ABBA's super trouper than a million-dollar one. 
Whether you're dancing into Kowloon in tap shoes or treading lightly on a shoestring, we can definitely recommend comparing hotels in advance. Relying on those that may accost you as you step off the bus could see you shelling out for an absolute shocker.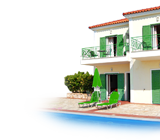 Hotels in Central Hong Kong 
For business travellers, or for those who want to rave it up in the city centre, there are plenty of hotels in central Hong Kong. These include the Ovolo hotel, its exuberant staff, and their mission to create 'Shiny Happy People' (no, it's not a hotel run by REM, though we'd certainly be intrigued by one). By no means cheap, its rooms come in at about £160 a night – though this depends on how far ahead you book your stay. 
Alternatively, you could enjoy a stay at the Butterfly on Wellington. Yes, this is a hotel, and not a novel way of cooking beef wellington conjured up by Heston Blumenthal. At the other end of the street this hotel sits on is the Lan Kwai Fong entertainment area, replete with bars and clubs. These serve everything and everyone, from those looking for sophisticated wine pairings to ravers and their neon-coloured jelly shots. It's also a relatively cheap stay, at about £70 per night for those who book well ahead of time. 
Star rating and board type 
When looking at hotels, it's worth noting how high a star rating you want to enjoy, and what kind of board you want to pay for.  
There's no universal criteria for a hotel's star rating, but the rule of thumb is a one to five ranking with one being the lowest and five being the highest. What this actually refers to is the relative quality of the hotel in terms of service provided, amenities offered and general atmosphere. Many hotels in Hong Kong are three-stars or higher, so you'll be getting a quality stay wherever you go. 
Board type simply refers to how many meals are included in the price – many hotels offer bed & breakfast, which is exactly what it says it is. Some are room only, so you'll have to go out and get all your meals. Others may offer all-inclusive, which includes all your meals in the price of the room, and encourages you to stay within the hotel for all the meals. Perfect for those who want to relax by the pool all day! 
Top tips for a cheaper hotel 
Of course, the best way of saving time and money on your Hong Kong hotel high-life is to let us help compare the hotels for you. With our service, we'll let you know the star rating, board types and price, so you can choose the right one for you. 
By Nick Dunn