Cheap, boutique or five-star luxury – compare Istanbul hotels
Business or pleasure, sunny sight-seeing or scenic staff meetings... Whatever the reason for your visit, you're going to need somewhere to rest at the end of the day. Introducing hotels in Istanbul.
Key points
Istanbul is a popular tourist destination, due to its range of historical and cultural attractions. Plenty of shops, markets, bars, clubs and restaurants also add to its appeal
You can get budget hotels, hostels, boutique accommodation or a luxury five-star stay from one of Istanbul's many hotels
Use a comparison site to weigh up your options, and filter down your choices by things like board type, star rating and budget
Straddling the Bosphorus strait, with one part in Europe and the other in Asia, Istanbul is a melting pot of various cultures and nationalities and is viewed as the bridge between East and West.  
Part of Istanbul's centre is a UNESCO World Heritage site, and there's lots of shopping malls, markets, historical sites, restaurants, and plenty of nightlife, making Istanbul a magnet for tourists. 
Istanbul is a year-round destination, but most people holidaying there will go between May and September, when the weather is warmest (and humid). Winters (November to February) are snowy and chilly. 
But where are all these tourists going to stay? Well, no worries, just remember that old saying – 'where there be tourists, there be hotels'.  
Okay, so that's not actually an old saying, but it's still true. There are plenty of hotels in Istanbul, from budget to boutique, so you can take your pick.  
Hotels in Istanbul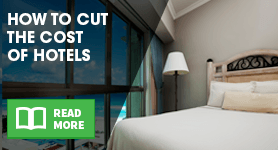 Istanbul has recently passed some new zoning laws, which – among other things – ban residences in commercial areas. They also allow the demolition and restructuring of buildings that are too tall in order to preserve the city's historical sites.  
This is great news for tourists, but not so great for the residents whose homes might be demolished or moved… 
Most of Istanbul's hotels are located around the Bosphorus strait, and along the coasts, but there are a number of hotels further inland too.  
Cheap hotels in Istanbul 
For those of you on a budget, Istanbul offers a load of low-cost hotels and hostels, like the trendy Cloud7, which is located in the little-known Bakirkoy area. 
Cheers Lighthouse hostel is another cheap and cheerful place to stay, situated near the Blue Mosque in Sultanahmet. 
Hotel Empress Zoe has a variety of rooms from ones with sea views to tiny budget rooms – a tiny room for a tiny budget!  
Boutique Istanbul hotels 
A boutique hotel means a small, stylish hotel in a fashionable location.  
If you want to be 'down with the kids', here are a couple of boutique options: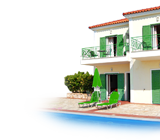 Fer hotel – High-end hotel near some of Istanbul's main landmarks.  
Peradays – Inexpensive hotel in Beyoglu, close to Taksim Square and Topkapi Palace. 
Renata Boutique Hotel – Luxury four-star hotel in Sisli.  
Arven Boutique Hotel – Budget hotel in Istanbul's main city, Faith.  
Hotel Sultania – Mid-range accommodation close to Hagia Sophia. 
We'd also recommend you never say 'down with the kids' in front of them – it's not cool… 
Istanbul's luxury hotels 
If you've got money to spare, or cash to burn (not literally), then Istanbul has some snazzy hotels to cater for your luxurious needs.  
Swissotel The Bosphorus, Istanbul is a five-star luxury hotel in Besiktas, with views of the Bosphorus strait, Istanbul city and historical gardens.  
The Grand Hyatt Istanbul is near the beach, with a pedestrianised area that has great transport links and lots of bars, restaurants, nightclubs and shopping opportunities. Shopportunities, if you will.
If you're in Istanbul for business, the Kaya Ramada Plaza is within walking distance of the Tuyap Convention Centre, and isn't too far away from Istanbul's airports. 
The Titanic Business Kartal hotel is also a good luxury pick for working abroad as it's in Istanbul's commercial centre.  
Star ratings  
"What's the deal with star ratings?" we hear you ask. Well…  
Star ratings are a convenient hotel classification system, to help give you an idea of the quality of your accommodation. Hotels are rated between one and five stars, with one being the lowest and five the highest.  
Ratings are based on things like cleanliness, hotel amenities and room quality – as well as the lingual diversity of the staff, for the five-star joints.  
Accommodation with a high star rating tends to be more expensive than lower-starred establishments, because of the better facilities.  
Make sure you're able to make use of your hotel's amenities before you book, because if you plan to be exploring Istanbul all day, do you really need a hotel that offers yoga and aqua-aerobics classes?  
Would you like dinner with your room? 
When comparing Istanbul hotels, consider your board type.  
If you want to take advantage of the many restaurants and cafes in Istanbul, opt for room-only, or bed and breakfast (B&B).  
If you plan on being in or near your hotel, then half-board (breakfast and evening meal) or all-inclusive (breakfast, lunch and dinner) might be more suitable options.  
Did you know...?
Istanbul is the only city in the world which is in Europe and Asia, and was originally founded (as Byzantium) on seven hills topped with mosques
Why compare hotels in Istanbul?  
You could save yourself time and money by letting a comparison site (like us!) do the shopping around for you. It's easier than endlessly scrolling through websites until your eyes go square! 
Now you've read our info on Istanbul hotels, we've hopefully been able to help you narrow down some of your hotel options. It might also be worth taking a look at Istanbul hotel reviews and finding out where they are on a map, so you get a better idea of what to expect.  
When comparing hotels in Istanbul, being flexible with your travel dates, booking early (or late, if you're feeling adventurous) and checking whether your preferred hotel charges a cancellation fee could save you a few extra pounds. 
By Amy Smith